LoCo Motion takes the podium for The Communist's Daughter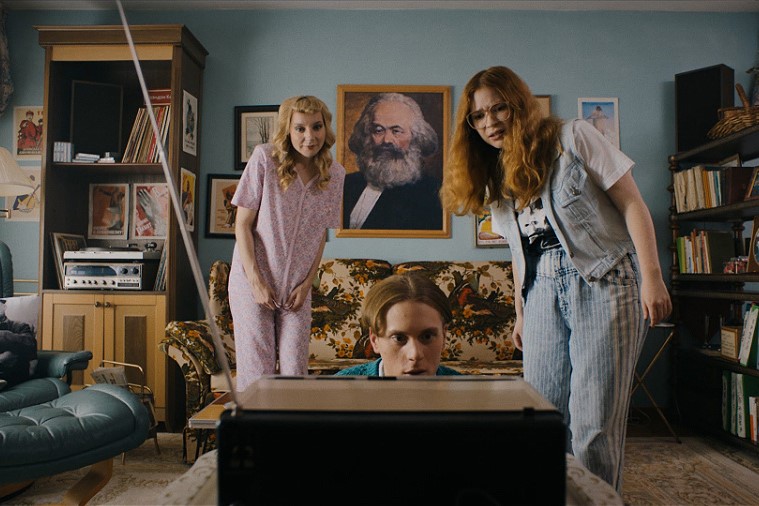 The Toronto prodco's president and founder shares how the short-form series' successful festival run has translated to a milestone for Canadian content in the global market.
Canadian short-form content has stepped into the spotlight in the global festival circuit this year, with LoCo Motion Pictures-produced CBC Gem series The Communist's Daughter winning first place in the 2021 Web Series World Cup.
"It's the biggest deal that nobody's ever heard of," Lauren Corber, LoCo Motion Pictures president and founder, tells Playback Daily. She says, despite the relative obscurity, the achievement — announced on Nov. 30 — represents a significant milestone for Canada's short-form production sector, as it's the first time a Canadian series has ever won.
The competition, which was established in 2015, tracks the number of award wins, nominations and lineup selections in global web series festivals and ranks projects based on a final score.
The Communist's Daughter, created and directed by Leah Cameron (Coroner), earned the title by winning 20 awards across 15 festivals, along with an additional 31 nominations. The wins include Best Comedy Series at the Ozark Mountain Webfest and multiple Best Web Series wins at Realist Webfest, Cinemajove and Lima Web Fest.
The series is one of several Canadian short-form series to make the top 10, including LoCo Motion's Detention Adventure (No. 4), Ici.Tou.TV series Claire et les vieux (UGO Média; No. 5) and fellow CBC Gem series For the Record (Anthology Productios, iThentic; No. 8). Corber says 2021 also marked the first year two series from the same production company landed in the top five.
The Communist's Daughter, which premiered on CBC Gem on March 19, follows a teen girl growing up in the 1980s with communist parents. Corber says LoCo Motion is still shopping it to the global market, with hopes that the successful festival run will garner interest from buyers.
The win is the cap to a significant 12 months for LoCo Motion. Warner Bros. International Television picked up the global format rights to their award-winning series How to Buy a Baby, following a successful Sweden adaptation, while Blue Ant International has sold kid-targeted series Detention Adventure to more than 125 territories to date. That includes a U.S. sale to HBO Max.
Corber says streaming services have allowed short-form series to expand within the mainstream market, citing Netflix projects such as Special and Bonding as key examples. Special was renewed for an 8 x 30-minute second season.
She says it's also become a space for emerging creators in Canada to hone their voice in the narrative space since BravoFACT, which financed narrative shorts, came to a close.
"There are less resources available to up-and-coming creators to finance their first productions," says Corber. "Web series is a space that has opened up and it's really giving new creators the opportunity to tell their stories because there's a little bit more flexibility in terms of the format and the expectations. The budgets are slightly lower, which means the risk is slightly lower, and I think the upside is pretty high because there are a lot of people out there that have incredible stories to tell that just haven't had the opportunity yet."
Not only is it a space for emerging talent to produce content, it's also an opportunity to monetize their ideas. Corber says short-form series IP is something that, historically, hasn't been tapped into as a source for long-form content in the way that books have, something she hopes will change heading into 2022. "[Adapting] a short-form series is a little bit more natural because you're just fleshing out the series and adding additional storylines… it's a great source of IP."
This past year has already seen an increased interest in format sales of web series after Anthology Pictures sold the European and Latin American format rights of For the Record to Mediawan.
LoCo Motion is continuing the forward momentum in the short-form world. My Dead Mom, created by Wendy Litner (How to Buy a Baby), recently picked up financing from the Independent Production Fund and is expected to go to camera in fall 2022. The company is also in development on a longer-form series, titled Nerotica, which was selected as one of 12 series to pitch at MIPTV in 2020.