DOC Institute honours Sylvia Hamilton, Tamara Dawit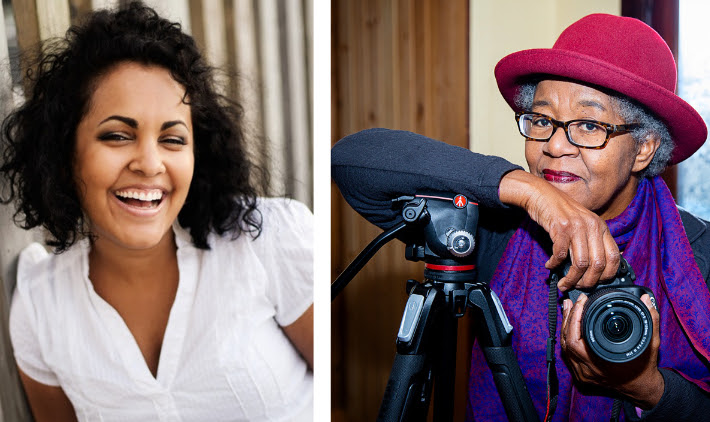 The eighth-annual DOC Institute Honours Celebration will be held in 2022.
Filmmakers Sylvia D. Hamilton and Tamara Mariam Dawit will be honoured at the eighth annual DOC Institute Honours Awards.
Dawit has been selected for the DOC Vanguard Award, which is given to mid-level filmmakers and includes $10,000 toward film equipment from SIM International.
The Ethiopian-Canadian filmmaker premiered her award-winning documentary Finding Sally at Hot Docs in 2020 and has more recently devoted her time to equity initiatives in the screen sector. She is a founding board member of the Racial Equity Media Collective and currently serves as strategic lead, equity and inclusion at the Canada Media Fund.
Hamilton has been chosen for the DOC Luminary Award, which is given to veteran documentary filmmakers. She is an award-winning documentary filmmaker from Nova Scotia with credits that include We Are One (2011), The Little Black School House (2007), Portia White: Think On Me (2000) and Speak It! From the Heart of Black Nova Scotia (1992).
Outside of her work as a filmmaker, Hamilton is professor emeritus at the University of King's College — School of Journalism in Halifax and a founding member of the DOC Atlantic chapter.
"I'm happy to be recognized for my work by the documentary community, which is where I started my career as a producer over fifteen years ago," said Dawit in a statement accepting the award. "I don't know if this award is about my work as a filmmaker, or volunteering, or work for racial equity work in the screen sector, but I do hope that this recognition is a part of the change that will make our industry in Canada more sustainable, and more accessible for other African female filmmakers.
"The late pioneering documentary filmmaker, St. Clair Bourne, gave a workshop in Toronto in the '90s for Black Canadian filmmakers, and said 'everyone should have the right and opportunity to see themselves reflected in the cultural expressions of the land in which they live.' And I add, 'the right and responsibility to be equipped with the tools to create those stories for the screen.' This recognition urges me to continue to help emerging media makers to tell their stories, in whatever way I can,"  Hamilton added.
Previous winners of the DOC Vanguard Award include Lisa Jackson, Millefiore Clarkes, Amar Wala, Victoria Lean and Alethea Arnaquq-Baril. Past DOC Luminary Award recipients include Alanis Obomsawin, Anne Pick, Zoe Dirse and Daniel Cross.
Pictured (L-R): Tamara Mariam Dawit and Sylvia D. Hamilton