Spark short film to offer paid mentorship program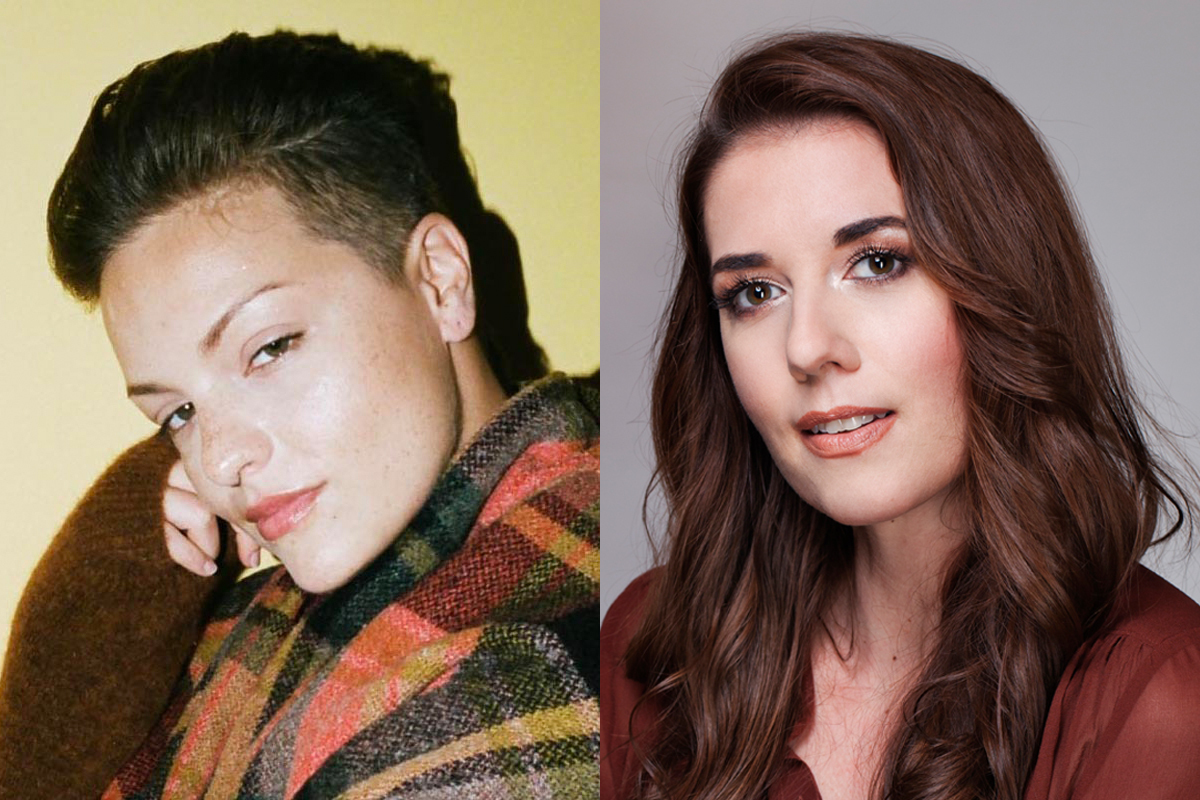 In seeing the power of mentorship programs first-hand, the film's producers will provide nine up-and-comers with experience, thanks to the support of Telus Storyhive.
Cascadoo Films and Give a Hoot Productions are launching a new paid mentorship program for their upcoming short film Spark, sponsored by Telus Storyhive.
Nine mentees will get access to an immersive and collaborative environment during production of the drama, which is set to start shooting in Vancouver in January. They'll also receive a professional package including a headshot, resume writing, anti-bias training, interview preparation and a guided facility tour of production William F. White film equipment rental facility.
Vancouver-based creative artist and entrepreneur Marika Siewert has already joined as the first mentee and associate producer on the short, which is directed and produced by Camille Hollett-French (pictured left) of Cascadoo Films and written and produced by Christina McInulty (pictured right) of Give a Hoot Productions. The mentorship program will also include five on-set mentees and three post-production positions yet to be filled. Actor-director Luvia Petersen (H.appiness, iDorothy) is managing the program, open to applicants at www.sparkshort.com/mentorship.
McInulty, herself a recent mentee of the Women in Film and Television Mentorship program, will also star in Spark as a disillusioned senior care home worker who is implicated in the disappearance of a lonely aging scientist. Michelle Godoy Priske (13 Steps) is producing, Liz Wallace (Chilling Adventures of Sabrina) is co-producing and Paul Benallick (ENDOMIC) is executive producing. The film also received $100,000 from the Canada Council for the Arts ⁠— the highest grant possible from the Crown corporation ⁠— for production, marketing and community outreach.
Telus Storyhive previously supported the launch of an Indigenous Youth Mentorship program in conjunction with the 2019 Canadian feature The Body Remembers When the World Broke Open (Experimental Forest Films, Violator Films and Film Farms) from co-writer and directors Elle-Máijá Tailfeathers and Kathleen Hepburn.
"When I saw The Body Remembers When The World Broke Open team speak about their mentorship program at VIFF's Totally Indie Day a couple of years back, I just remember thinking… yeah. This is it. This is the future of filmmaking," said McInulty, in a release.