In brief: Heritage minister unveils plan for cultural sector summit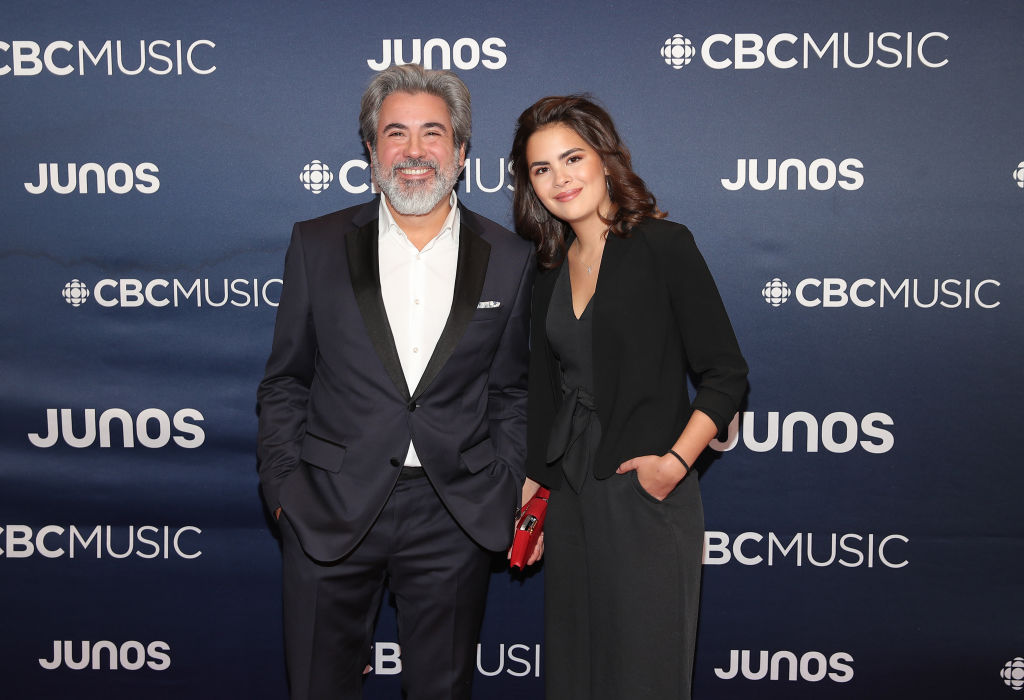 Plus: Two production prizes are handed out at the Whistler Film Festival, season two renewals roll in at Love Nature and Apple TV+, and more.
The federal government is looking to the next phase of the industry's recovery with a two-day summit for the arts, culture and heritage sectors next year. Minister of Canadian Heritage Pablo Rodriguez (pictured) announced Monday (Dec. 6) that the hybrid summit will take place at the National Arts Centre in Ottawa between Jan. 31 and Feb. 1, 2022, with additional details to come, and will be a "national conversation" on the recovery of the cultural sector.
According to a statement from the minister, the event will look at long-term trends and sustainable recovery solutions, as well as discoverability, the cultural sector's contributions to reconciliation and climate change efforts and "the role of digital platforms."
"The summit will offer a unique opportunity to strengthen ties across and inside our arts, culture and heritage communities," added Rodriguez. "We'll concentrate on the recovery from COVID and the longer-term competitiveness of these sectors. It will also be a chance for me to share my priorities, and to talk about yours."
The minister has also announced plans to meet with arts and culture sectors ahead of the summit, with in-person meetings planned in Vancouver, Edmonton, Winnipeg, Toronto, Montreal and Halifax and virtually in other regions.
Boat Rocker prepares for a second Invasion
Apple TV+ has renewed Boat Rocker Studios' science fiction drama Invasion for a second season. Created by Simon Kinberg (X-Men film franchise) and David Weil (Hunters), the series takes place across multiple continents and follows different perspectives from an alien invasion on Earth. Executive producers include director Jakob Verbruggen (The Alienist), Boat Rocker Studios' Katie O'Connell Marsh, as well as Audrey Chon, Amy Kaufman, Elisa Ellis and writer Andrew Baldwin. The season one finale will be available on Apple TV+ on Friday (Dec. 10).
Production prizes handed out at Whistler Film Festival
Filmmaker Lindsay McIntyre has been awarded the Women In the Director's Chair's Feature Film Award for her project The Words We Can't Speak. The award, presented at the Whistler Film Festival (WFF) offers nearly $250,000 worth of in-kind support toward the production of a narrative feature. McIntyre, who is of Inuit and Scottish settler descent, wrote the drama film script based on the experiences of her late Inuk grandmother in the late 1930s.
Montreal producer Christina Saliba was also named the winner of WFF's Power Pitch competition, and picked up a production prize valued at $36,000 for her psychological horror film White Noise. The award includes $25,000 of in-kind post-productions services from Company 3, $10,000 worth of lighting and grip services from William F. White International and a $1,000 cash prize.
CBC's ASL production picks up funding
Pubcaster CBC is one of four organizations to receive funding through the seventh round of the Broadcasting Accessibility Fund. It has been allocated $83,505 to increase the "volume and breadth of content offered with American Sign Language (ASL)." The funds will go toward new production facilities designed for ASL interpretation and research on best practices that will be utilized in signed recap shows for the 2022 Beijing Olympics and Paralympics broadcast coverage.
A total of $371,000 was allocated this round, amounting to approximately $4 million committed to date. The other three organizations to receive funding are the Centre de Recherche Informatique de Montréal ($134,405) for a described video writing assistant; Komodo OpenLab ($37,370) for an infrared remote control app; and Seneca College ($115,750) for production of accessible podcasts. The fund was established by BCE as part of the tangible benefits package from its acquisition of CTVglobemedia, with a total of $5.7 million committed by the company.
Love Nature renews Off the Fence production
Blue Ant Media's Love Nature has greenlit a second season of New Kids in the Wild, produced by Amsterdam-based prodco Off the Fence. The new season will focus on the lives of newborn animals in South America, including giant river otters, coati pups, South American sea lions, jaguars and muriquis. Executive producers on New Kids in the Wild are Off the Fence's Debbie Hinnigan and Love Nature's James Manfull. Ruth Harries is the series producer and Sam Dawe serves as producer.
The new season will premiere in spring 2023 on Love Nature's linear and streaming platforms worldwide, as well as Sky Nature in the U.K., Germany and Italy. Blue Ant International handles U.S. and international market sales and licensing.
Photo by Tom Szczerbowski/Getty Images