Alanis Obomsawin film collection coming to APTN lumi streaming service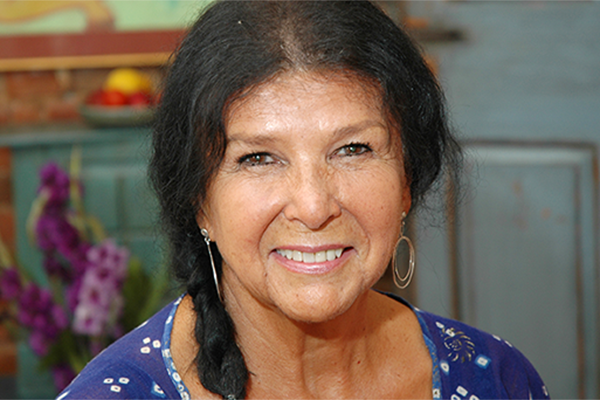 The collection will include films from the renowned documentary maker created between 1984 and 2019, including Incident at Restigouche and Hi-Ho Mistahey!
A PTN lumi, an Indigenous-focused streaming platform, is adding 11 films from documentary filmmaker Alanis Obomsawin to its lineup on Wednesday (Dec. 1).
A member of the Abenaki Nation, Obomsawin is a renowned director and producer who has made more than 50 films throughout her 54-year career at the National Film Board of Canada. She is a member of the Order of Canada and a two-time Governor General's Award recipient.
Obomsawin's films often chronicle the lives of Indigenous Peoples in Canada and the injustices they face.
APTN lumi's collection will feature a variety of her films created between 1984 and 2019.
"From fishing and land rights to water and residential schools, [Obomsawin's] films address an array of topics that give viewers insight into the lives of Indigenous Peoples in Canada," said Monika Ille, CEO of APTN, in a news release.
"Audiences will be both moved by Obomsawin's work and educated about issues that are important to all Canadians."
The APTN lumi collection includes the 2019 documentary Jordan River Anderson, The Messenger, about a young Cree boy whose lifelong hospitalization sparked a political battle over the cost of his health care. His death led to the creation of Jordan's Principle, ensuring health care access for Indigenous children in Canada.
The collection also includes Our People Will Be Healed from 2017. This film covers a Cree community in Norway House, MB, where students develop a sense of pride from learning about their history and culture.
The 2013 documentary Hi-Ho Mistahey! will also be included, which focuses on Shannen's Dream, a national youth-driven campaign advocating for equitable access to education and safe schools for First Nations children in Canada. Also coming to the streamer is the 2012 film The People of Kattawapiskak River, in which residents of Attawapiskat First Nation discuss the dire living conditions their community faces, and their ongoing disputes with the Canadian government.
Other films included in the collection are We Can't Make the Same Mistake Twice, Trick or Treaty?, Waban-Aki: People from Where the Sun Rises, Is the Crown at War With Us?, Kanehsatake: 270 Years of Resistance, Richard Cardinal: Cry from a Diary of a Métis Child and Incident at Restigouche.
This story originally appeared in Realscreen.