Cameron Bailey promoted to CEO of TIFF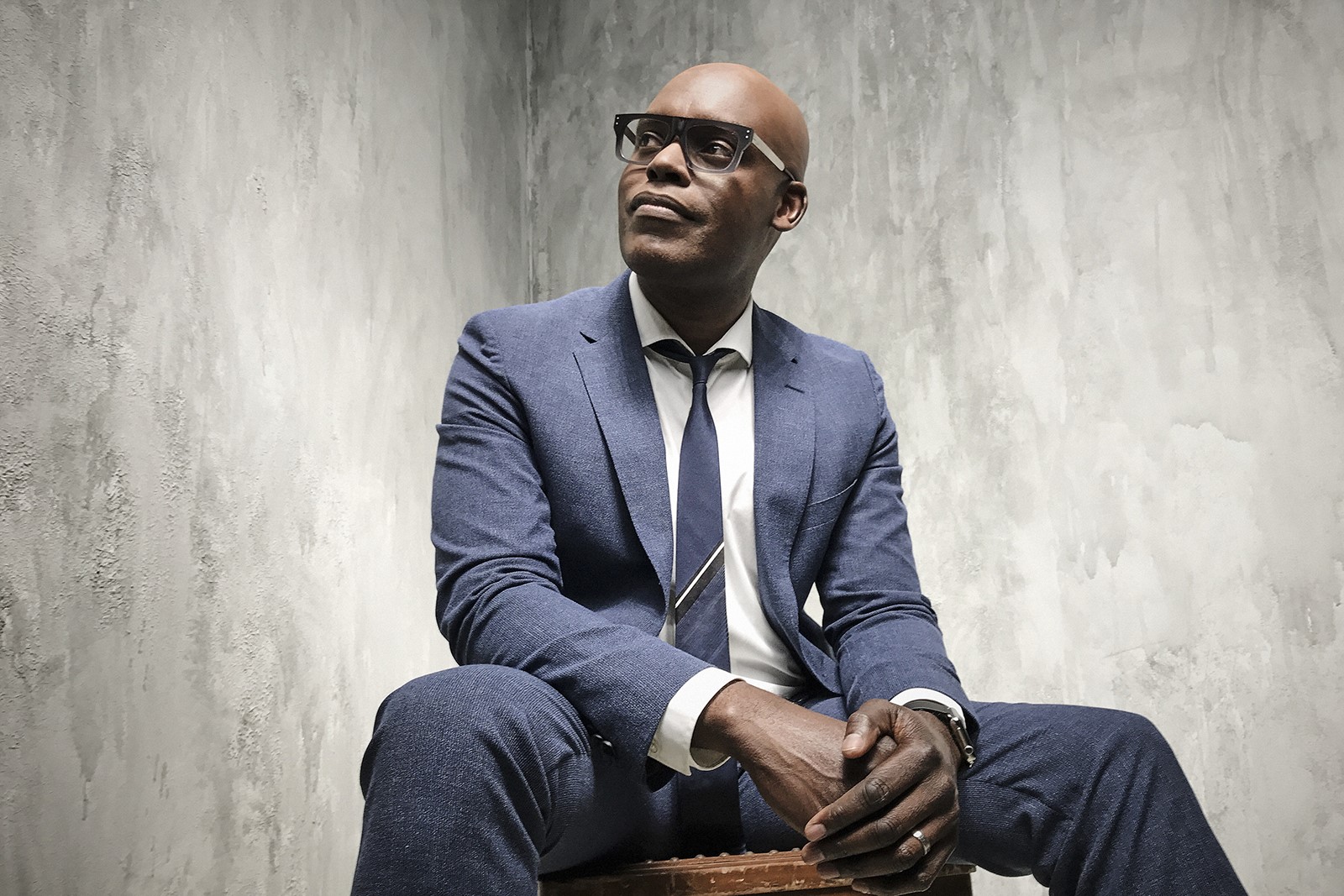 Bailey takes on the new role after being artistic director and co-head of TIFF with Joana Vicente, who left in October. He says he wants to "build a festival for the future."
The Toronto International Film Festival has appointed Cameron Bailey its CEO, effective immediately.
Marking his 25th year with the organization, including roles as programmer with Perspective Canada, founding the Planet Africa section, working as TIFF's artistic director, and most recently as co-head of the organization, Bailey tells Playback Daily his responsibilities will shift dramatically.
"When Joana (Vicente) and I were co-heads of the organization, we were responsible for everything but we did try to take on individual primary responsibilities in certain areas," he explains. "Now as CEO, my primary responsibility is the whole thing — the whole organization, its sustainability financially, its different resources of revenue, our long-term stakeholder relationships, in addition to all the programming and the content and the staff in the organization as well."
Vicente, who was also executive director of TIFF, announced after this past festival in September that she was stepping down on Oct. 31 to return to the U.S. to become CEO of the Sundance Institute.
The London, U.K.-born Bailey (pictured) says he's now working on a three-year strategy for TIFF, which was largely virtual in 2020 and had a hybrid of in-person and digital screenings this fall due to the pandemic.
"We and the rest of the world are coming back from a really difficult two years," he says. "I think any organization that was focused on gathering large numbers of people together has had to rethink everything. We've learned a lot. We started a digital platform and we want to make sure that we're able to reach our audiences online, in their homes, or on their mobile devices, as well as in cinemas."
Bailey notes the TIFF Bell Lightbox reopened in late September and the organization has "been really pleased with audiences coming back" and experiencing the magic of coming together to watch a story in a dark cinema. "It's just not like anything else in the world. We'll focus on that and we'll focus on making TIFF really visible year-round."
Bailey notes the rise of streaming viewing during the pandemic has proven "audiences are behaving differently."
"I want to make sure that we build a festival for the future that's going to be resilient enough and relevant enough, no matter what other changes come," he says.
Bailey says his first priority for 2022 is "bringing people back together and making sure that the festival is vibrant and thriving and a great place to launch films."
The emerging Omicron COVID-19 variant raises the potential for new pandemic restrictions, but Bailey says he's optimistic about TIFF 2022, noting audiences are eager to return to theatres and TIFF is "prepared for the worst" after nearly two years of uncertainty.
"We will always act according to what the public health authorities are telling us, just to make things as safe as they could possibly be," assures Bailey, a Chevalier in France's Order of Arts and Letters and member-at-large of the Academy of Motion Picture Arts and Sciences.
Bailey's new role comes after Monday's appointment of Universal Music Canada Chairman and CEO Jeffrey Remedios as the TIFF board's new chair.
The new TIFF CEO says he feels he can learn a lot from Remedios as he replaces Jennifer Tory, from whom Bailey learned "many things about how to run an organization and especially the philanthropy."
"Jeffrey brings a whole new set of experiences," says Bailey. "He ran a small label for many years before arriving at his position at Universal Music Canada, so he's in a similar position. He understands the importance of staying close to the arts … but he's very experienced in running business."
Overall, Bailey says he's been impressed at how adaptable TIFF has been over the years and the standards it's set for film festivals.
"I've just been amazed at how this organization has grown; how it has shifted with just new realities in terms of how people watch movies and in terms of what movie makers are showing audiences," he explains. "It's always been consistent. There's always been a dedication to just the highest achievements in the art form and making those high achievements as accessible as possible."
In a statement, Remedios called Bailey "a luminary in the global film industry" whose "committed leadership, strategic perspective and unparalleled passion has already built an essential foundation for this organization."
"There is no one better suited to drive TIFF forward," said Remedios. "His immeasurable depth of cinematic knowledge, his astute understanding of this ever-changing industry and the evolving technologies that impact the way we share stories through film will shape TIFF's future and I look forward to supporting his vision for years to come."