TIFF sheds light on del Toro world premiere, film noir-series strategy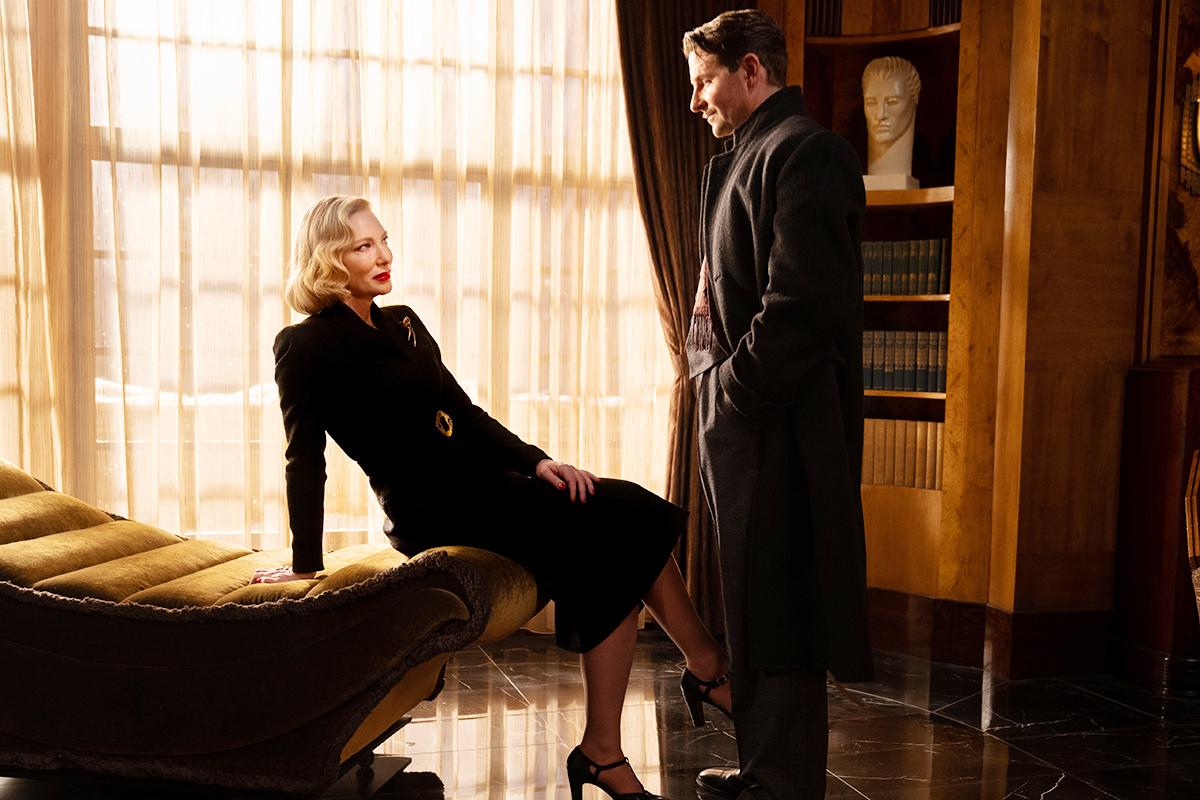 The Academy Award-winning director's distributor worked with TIFF on the one-night-only event and a curated five-film noir series, which are reference points for horror auteurs.
A cademy Award-winning Mexican filmmaker Guillermo del Toro is world premiering his latest Toronto-shot feature film at TIFF Bell Lightbox  – and the sole Canadian venue chosen to host the one-night global collaboration is open to similar strategies going forward.
Nightmare Alley will screen in three Lightbox cinemas with capacity for 800 ticket holders simultaneously with the red-carpet premiere at N.Y. Lincoln Center's Alice Tully Hall and a similar screening at the David Geffen Theater at the Academy Museum in L.A. on Wednesday (Dec. 1). Immediately following the screening, a cast and filmmaker Q&A will stream live from the Big Apple.
TIFF worked closely with Searchlight Pictures, producer J. Miles Dale and director del Toro (Pan's Labyrinth, The Shape of Water) to secure the premiere, according to TIFF spokesperson Netta Rondinelli. She added that the film festival and theatre are open to similar exclusive events in the future.
TIFF will also have an advance screening of Paul Thomas Anderson's Licorice Pizza in 70mm on Dec. 11, before its Dec. 24 opening.
"While the world saw the longest lockdown in history during the pandemic, post-lockdown we are seeing more and more creativity and innovative approaches behind new release launches," Rondinelli told Playback Daily via e-mail. "Whether it's a virtual live-stream or studios and distributors rolling out events like this with virtual Q&As, we're excited about the ability to transform the way people see the world through film and bring the experience to more audiences."
The long and close relationship between the festival and del Toro, who has been filming in Toronto since 1997, helped seal the unique deal. The city has hosted the Best Director and Best Picture Oscar winner's shoots for The Shape of Water, Mimic, Blade II and Crimson Peak as well as the TV series The Strain.
"Guillermo del Toro is a vital part of the ecosystem that's put Toronto's film industry on the map, with his many films being shot here," Rondinelli said. "Guillermo and his team shot the film [Nightmare Alley] mid-pandemic right here in Toronto."
Toronto-based Dale told Playback Daily he and del Toro wanted to premiere the film during TIFF in September but it wasn't ready.
With the exception of the cast, del Toro, cinematographer Dan Laustsen and composer Nathan Johnson — everyone else on the film is Canadian, added Dale, who produced alongside del Toro and star Bradley Cooper.
"It's a Canadian production designer, Canadian costume designer, Canadian editor, me and the entire crew," Dale said in an interview. "So it's really wrapped in the flag here."
Del Toro also personally curated five films for a film noir series to be presented by TIFF Cinematheque over 16 days beginning Friday (Dec. 3). From the 20th Century Studios' Golden Age archive, the handpicked portfolio includes archival or restored 35-mm prints of Otto Preminger's Fallen Angel; Fritz Lang and Archie Mayo's Moontide; Henry Hathaway's Niagara and Jean Negulesco's Road House – as well as Samuel Fuller's Pickup on South Street.
Produced by Searchlight Pictures and set in the 1940s, Nightmare Alley follows a charismatic carny (Cooper) who tries to grift a dangerous tycoon (Richard Jenkins) with the aid of his girlfriend (Rooney Mara) and a mysterious psychiatrist (Cate Blanchett). The cast also includes Toni Collette, David Strathairn, Willem Dafoe, Ron Perlman and Mary Steenburgen.
During the pandemic, TIFF pivoted to a hybrid model under then-executive director and co-head Joana Vincente, who has since moved on to become CEO of the Sundance Institute. TIFF's board is working with co-head and artistic director Cameron Bailey to review the organization's structure and assess leadership needs to guide next steps.
– With files from Victoria Ahearn
Photo from Nightmare Alley, courtesy of TIFF