In Brief: Agam Darshi's Donkeyhead to open MISAFF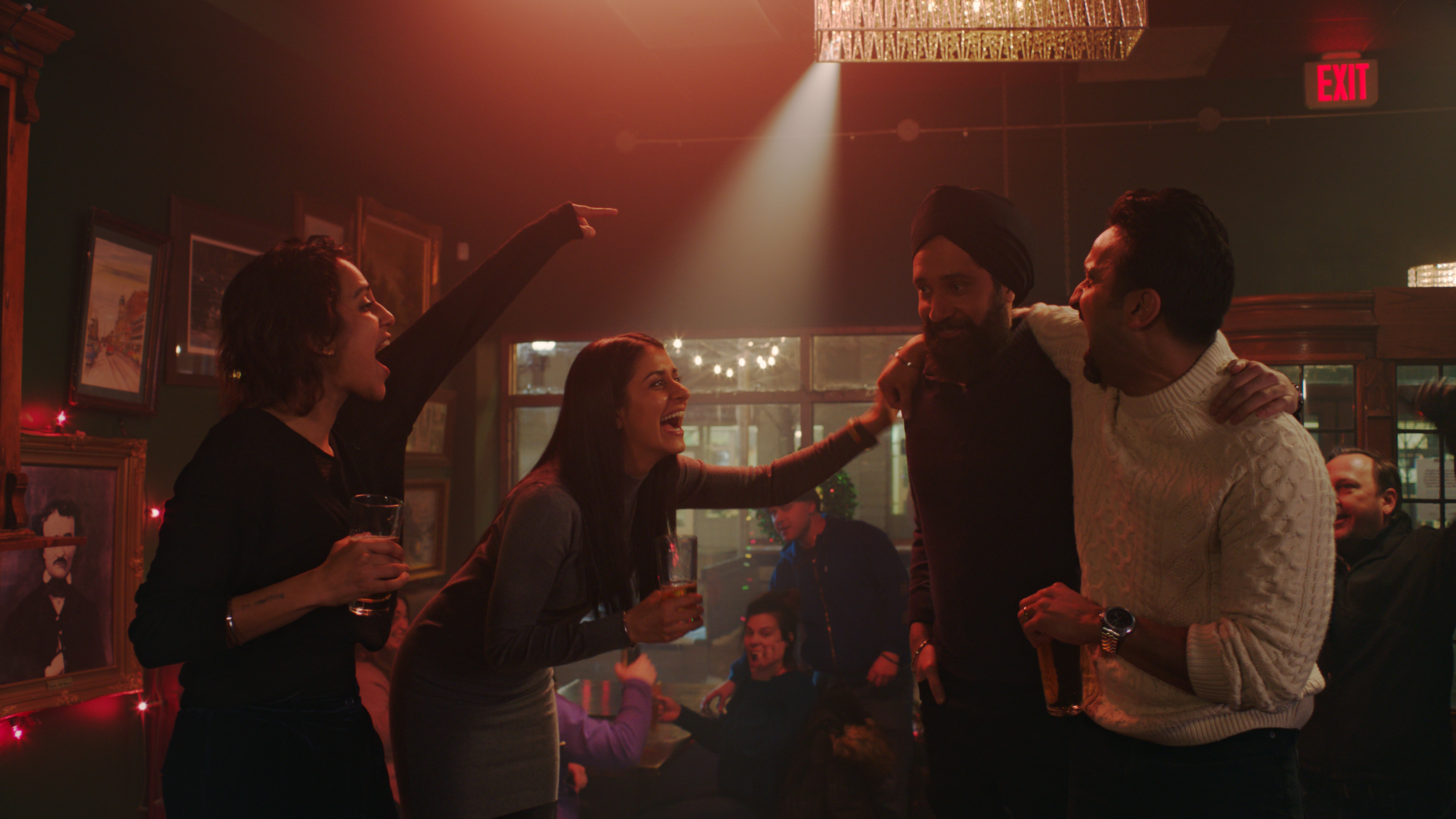 Plus: Corus and OYA team up
South Asian family dramedy to open MISAFF
Calgary-raised Agam Darshi's family feature Donkeyhead has been chosen as the opening-night title for this year's Mosaic International South Asian Film Festival.
The Regina-shot drama-comedy about an Indian-Canadian family (pictured) will have its red-carpet world premiere on Thursday (Dec. 2) at TIFF Bell Lightbox in Toronto and screen online, with 250 digital tickets available to festivalgoers.
Donkeyhead marks the feature film directorial debut of Darshi (Funny Boy), who also wrote and stars in the project, which will be distributed by Toronto's levelFILM and broadcast on Super Channel in Canada. It was among six scripts accepted into the prestigious Whistler Film Festival 2018 Praxis Screenwriters Lab.
Darshi also produced, alongside Anand Ramayya (Brotherhood) and Kelly Balon (Shadow of Dumont) of Canadian prodco KarmaFilm. Deepa Mehta (Funny Boy), Kim Coates (Bad Blood), Robert Cuffley (Chokeslam) and Mohanish Mansuri (Stoner's Saga) executive produced.
The production is financed by Telefilm Canada, Creative Saskatchewan, SaskTel Max Equity Fund, Canada Media Fund, Super Channel, and B.C. and federal tax credits.
Darshi stars as Mona, a reckless writer who moves back into her traditional Sikh family home to care for her cancer-stricken father, played by Marvin Ishmael (Degrassi: The Next Generation). Coates plays her unhappily married lover and lawyer, with Stephen Lobo (Travelers), Sandy Sidhu (Nurses) and Huse Madhavji (Schitt's Creek) as her siblings.
Corus Entertainment, OYA Media Group team to launch unscripted internship program
Canadian media company Corus Entertainment is teaming with Toronto-headquartered OYA Media Group and its Emerging Filmmakers program to launch the Corus Unscripted Internship Program, the media company announced on Monday (Nov. 22).
The program will offer opportunities for training, networking and mentorship for Black emerging filmmakers who have completed post-secondary education, and are interested in pursuing a career in lifestyle or factual TV.
The program will also offer two participants an eight-week paid internship placement on a Corus-supported unscripted production in 2022.
"The Corus Unscripted Internship Program will serve as a pathway to employment and provide unique opportunities for participants to gain experience and network as they look to build their careers in the unscripted space," said Colin Bohm, executive vice president of content and corporate strategy at Corus Entertainment, in a news release.
"Working with Corus to expose up and coming Black talent to the world of unscripted television is a groundbreaking moment for our mission," added Alison Duke, co-founder, OYA Media Group. "Corus offers a pathway for our participants to gain meaningful experience in the behind the scenes of today's television."
The 2021/22 OYA Emerging Filmmakers cohort has already begun this year. The program is an initiative by OYA Media Group to kick-start the careers of Black youth who are post-secondary film, TV and digital media program graduates.
- The Corus/OYA story was originally written by Andrew Jeffrey for Realscreen