Telus warns Rogers may become programming 'gatekeeper'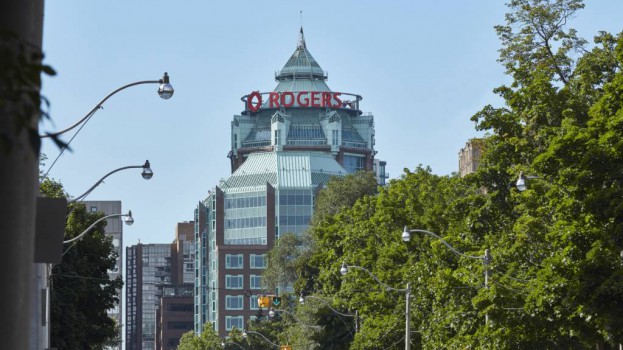 The company says the proposed merger has already impacted negotiations with Disney over digital services, and hands nearly half of all English-language broadcast subscribers over to Rogers.
Telus Communications has asked the Canadian Radio-television and Telecommunications Commission to stop Rogers' proposed acquisition of Shaw Communications, claiming the merged company would have the power to control the TV and streaming market in Canada – behaviour it has already seen signs of.
Regulators heard from Telus Communications on Tuesday (Nov. 23) after questioning Rogers and Shaw on Monday regarding its plans should the $26 billion takeover be approved.
Telus executives argued the merger will provide Rogers with the scale to secure exclusive access to content from foreign streaming services and will ensure the telecom company becomes a gatekeeper for Canadian programming services that operate in the English language market.
If the deal is approved, Rogers would have about 47% of English-language subscribers in Canada, and its network would reach more than eight out of every 10 homes in that market as well.
On the linear front, the company cited previous disputes with Rogers over access to Sportsnet for giving rise to its concerns. But it also said Rogers is likely to take advantage of the largely unregulated nature of online distribution, which will enable it to make content exclusively available to Rogers' subscribers.
Zainul Mawji, EVP of Telus home solutions, said the proposed merger has already affected Telus' ability to negotiate with foreign streamers, citing a potential deal with Disney that fell apart after the Rogers/Shaw merger was announced.
Mawji said Disney paused negotiations with Telus to integrate Disney+ access onto its platform and made its own deal with Rogers. When Disney later returned to the negotiating table, Mawji said the company asked for a "very significant guarantee of revenue," and explained that Telus didn't have the subscriber base to do that.
"They don't want to incur the cost of coming on to Telus' platform if they have access to a broader market, and they don't really need to have a second partner if they have 80% of English-speaking subscribers in Canada," she told regulators. "There's de facto exclusivity that comes with those arrangements."
On Monday, Rogers told the CRTC the acquisition will allow them to invest in the networks and IPTV platforms necessary to compete with foreign streaming platforms such as Netflix and Amazon Prime with the goal of keeping more Canadians subscribed to the linear broadcast system.
When asked about Telus' concern regarding the exclusivity of content, Rogers argued that the competitive marketplace renders exclusivity in content deals to be nonsensical.
"When we look at our recent launch of Disney+, it was already on Bell, it was already on Telus, it was already available on almost every commercial IP device because as a direct to consumer service that's where you need to be," said Eric Bruno, SVP of content and residential products, adding that Sportsnet currently exists on multiple platforms. "So when you look at how the competitive nature is evolving… none of those content producers would ever consider it because it just doesn't make sense. It's not a best practice for them, it's not even a best practice for us."
Rogers also said the takeover will allow the company to increase spending on CityTV, particularly in Western markets, and increase coverage of Indigenous communities. Additionally, the company also promised to invest $1 billion in connecting rural and Indigenous communities to high-speed internet.
In its intervention filed with the CRTC, Telus was one of several organizations that pointed out much of that investment would come at the expense of Corus' more established Global, which Shaw is currently mandated to provide funding to.
Stephen Schmidt, VP of telecom policy and chief regulatory legal counsel at Telus, further argued during Tuesday's hearing that Rogers has yet to provide any specifics with regards to where, when, or how it would build its networks and called the proposal "a mirage" that "will be impossible to enforce."
Schmidt went on urge the CRTC to deny Rogers application, saying the merger will "contribute to the hollowing out of Western Canada's business community," claiming the large amount of debt that Rogers will need to take on to pay a 70% premium to acquire Shaw will "inevitably lead to job loss in Western Canada."
"The merger will also reduce the number of actors that control Canada's essential broadband infrastructure, and concentrate an enormous amount of power into the hands of one of the wealthiest families in Canada," he said.
This story is written by Stephanie Marcus and originally appeared in Media in Canada