Behind Blink Studios' creator-first strategy in Canada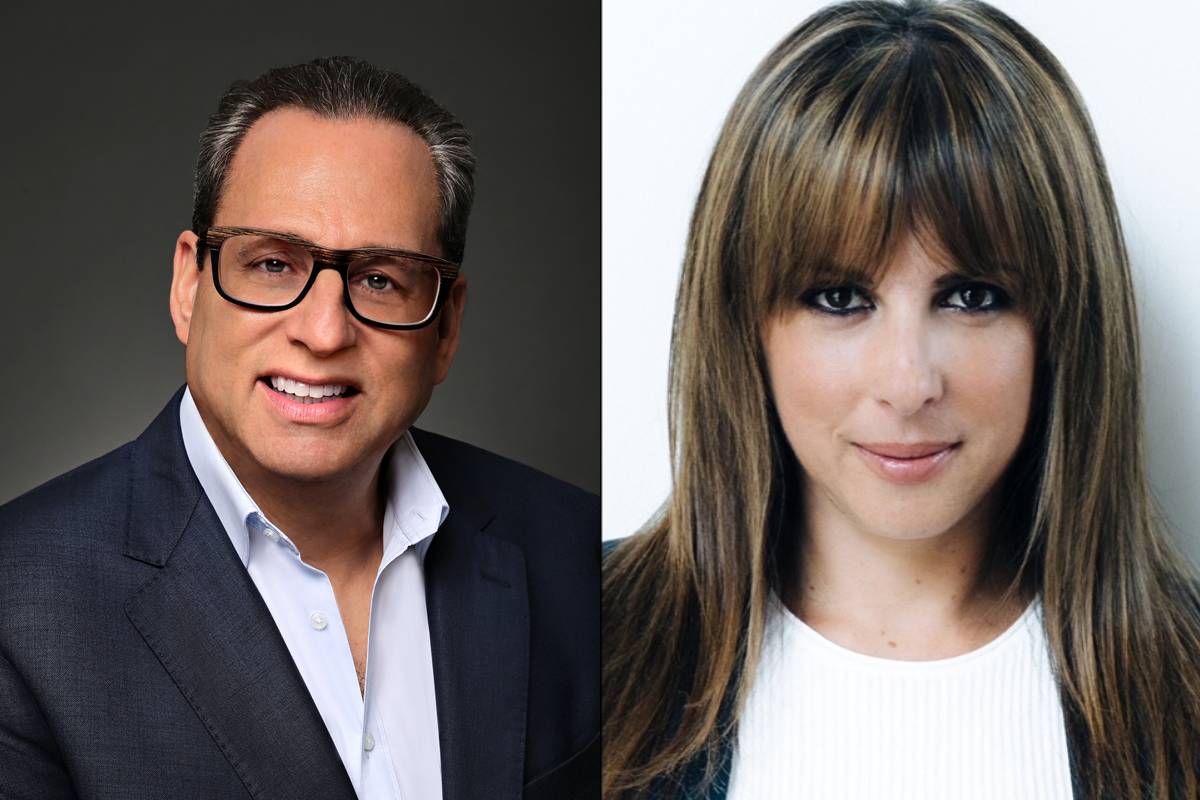 CEO John Morayniss and EVP, global scripted, Carolyn Newman share the company's creative and strategic vision following its launch this month.
With the launch of Blink Studios, Canada has a new indie studio aiming to build on the global demand for local-focused content.
The Toronto-headquartered studio, led by CEO John Morayniss, executive vice chair Patrice Theroux, COO Jeff Lynas and CFO Nelson Kuo-Lee, launched this month with anchor investor and priority distribution partner Endeavor Content.
This week it was announced that former Netflix originals exec Carolyn Newman and veteran Canadian producer Virginia Rankin would form its initial creative team, with Newman, EVP, global scripted, based in L.A., and Rankin, in-house executive producer, working from Toronto.
Newman tells Playback Daily the company is focused on a creator-first strategy as it builds its development slate, with no limits on format or genre. "When you think of the things that have cut through, it always starts with a creator who has something to say," says Newman. "We really want to find those Canadian voices who have something to say and are passionate about their storytelling."
Morayniss says bringing on Newman and Rankin has allowed them to place an initial focus on scripted content, but there are plans in the works to build up an unscripted team, as well as a kids and family slate.
"Myself and Jeff Lynas have a track record of building pretty significant unscripted businesses in Canada and the U.S. through a combination of investment, acquisition, as well as building organically through a team," says Morayniss.
The execs have also been strategic in the formation of its executive and creative teams. Newman and Rankin are both former execs at Sphere Media and have worked on and off together for more than 15 years, while the company's leadership team have a history through their time at Entertainment One (eOne) and Alliance Atlantis.
"We've either worked together very closely as part of the same company or we've worked on different sides of the table as buyers and sellers, but we have developed a trust and we like each other's taste, which is really important," says Morayniss. "We've got a shorthand through years of working together and, when it comes to collaboration, that's a big part of the execution."
Morayniss says the idea for Blink Studios took root after he left his role as CEO of eOne Television in 2018 and was in the works between himself and Theroux before the pandemic in early 2020.
Morayniss says they had discussions with financiers, production companies and emerging and established industry members to get a sense of how to build up a company in a different way than they had with Alliance Atlantis and eOne. Seeing the growing global interest in Canadian series such as Schitt's Creek and Letterkenny, they landed on the idea of launching an IP-driven studio in Canada with a strong investor and distribution partner to leverage opportunities in the global marketplace.
"It's an exciting time to be a Canadian storyteller, which we haven't seen in a long time, frankly," says Newman.
The execs eventually began talks with Endeavor Content, but they tempered when the pandemic hit, which gave them time to finesse the company's strategic vision. Morayniss says Blink Studios was able to launch officially this month after the partnership was finalized.
The timing worked out for Blink Studios, as Endeavor Content was also in the midst of finding a majority stakeholder after parent company Endeavor Group Holdings was forced to divest 80% ownership due to a conflict of interest with its talent agency WME. It was announced last week that South Korean conglomerate CJ ENM, which produced the 2020 Academy Award Best Picture winner Parasite under its entertainment division, acquired the majority stake in Endeavor Content for approximately $980 million (US$775 million).
"The CJ group, run by Miky Lee, is a force to be reckoned with," says Morayniss. "They understand the specificity of locality, if you look at what's coming out of South Korea, and the way Canada understands the value of exporting culture."
The creator-driven strategy means Blink Studios is already looking at long-term business or strategic partnerships in a variety of forms. That includes joint ventures, investments in Canadian prodcos, as well as overall, development and first-look deals.
"We recognize that in a very competitive market we need to do deals that excite our partners and give them ownership, not just in terms of the execution of what they do, but in a real economic value," says Morayniss, who adds that the structure of each deal will vary as they work with both emerging and established talent. "We're going to be flexible, creative, competitive and aggressive in the marketplace."