Playback's 10 to Watch 2021: Rob Michaels
PRESENTED BY CBC: The Iraqi-Canadian writer and creator has been rapidly rising behind the scenes. Now, Michaels is setting his sights on increasing Middle Eastern representation in Canadian TV.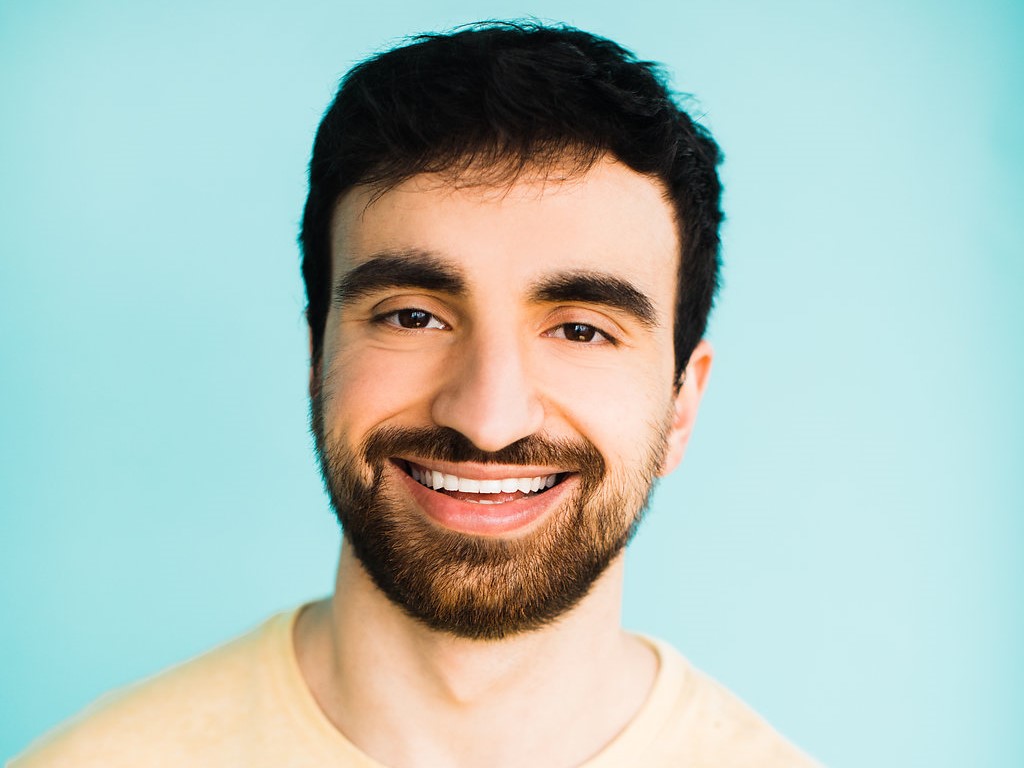 Playback is pleased to introduce the sixth of our 10 to Watch recipients, presented by CBC. The 2021 cohort were selected from 150 submissions and represent a wide array of talent as producers, writers, directors, executives and agents. Stay tuned as we reveal all 10 during November and December.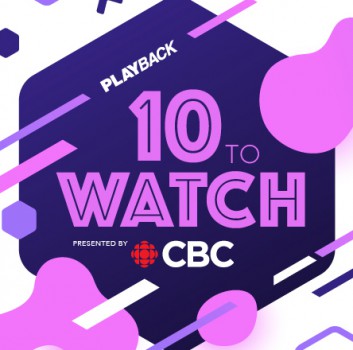 Rob Michaels started out with one goal: get paid to be funny.
Along the way the Iraqi-Canadian sketch writer and content creator shifted his sights, and now his ultimate goal is to invoke change when it comes to Arab representation on television.
Through comedy, of course.
"Comedy can definitely change perception, but visibility is also huge. Just showing that we come from normal, loving families. We're just like everyone else. We have things that make us unique, and we have things that make us relatable to everyone," Michaels tells Playback Daily.
"Canada is progressing in the right direction. Shows like Kim's Convenience, Sort Of and Schitt's Creek have been very progressive and they've shown that Canada is looking to tell these stories and actually show how diverse Canada is."
Michaels didn't always want to be a writer. The 29-year-old had his life-changing realization after attending "this crazy overachieving program" at the University of Waterloo, pursuing a five-year math and business degree. Deep down he knew business wasn't his passion, but it wasn't until he caught a behind-the-scenes special about The Office, featuring interviews with the show writers and producers, that he decided to pivot.
He started by reading Tina Fey's Bossy Pants, then promptly signed up for classes at Second City (where he has since graduated to teacher). On the side he began learning how to write pilots, and was motivated when the first spec script he ever wrote, for It's Always Sunny in Philadelphia, placed at the Austin Film Festival.
His big break came shortly thereafter when he manifested his wish to meet Canadian showrunner and The Office writer Anthony Q. Farrell at a Second City party. The pair hit it off and Michaels sent him some stuff to read. Fast forward to last year, and Farrell gave him his first credit as a story editor on eight episodes of The Parker Andersons and Amelia Parker.
"It wouldn't surprise me to see Rob making waves for his community the way Ramy Youssef does." Anthony Q. Farrell, showrunner and executive producer
"He was collaborative, eager to learn, and undeniably hilarious," recalls Farrell. "I love that he's been chosen as one to watch because it's a testament to how hard this guy works. He doesn't wait around to be greenlit or OK'd. He's a go-getter. His drive is reminiscent of all the great writer-producers I've worked with."
It was also Farrell who suggested Michaels for a job at CTV Comedy's Roast Battle Canada during the Canadian adaptation's first season. He started as a script coordinator, but head writer George Reinblatt quickly promoted him to a contributing writer in season two. This past fall, Michaels also landed a job writing on the New Metric Media-produced CTV comedy Children Ruin Everything.
"Most funny people are an unreliable mess, but Rob is structured, dependable, and can land a joke—a combo you rarely see in this business," says Reinblatt. "That's the reason why he got promoted so fast when he was working for me on Roast Battle Canada, and that's also the reason why I think he'll go really far in this business."
While grinding it out in the TV scene, Michaels was concurrently creating and starring in viral sketch comedy videos on his YouTube channel, Wishful Genies, which he runs with a friend from high school, Fady Ghali. The channel has been featured at sketch comedy festivals across North America and been covered by various outlets, including Funny or Die. The sketches also caught the attention of a Canadian production company, and Michaels has since developed a full pilot and bible for a potential series, which he expects to start pitching to studios in the coming months.
Through it all, Michaels learned more than on-the-job skills and how to land a joke. He also realized he wants to further Middle Eastern representation, and as an Arab there are certain things he wants to talk about and points of view that he wants to get across.
"The sketches that I've written, some of them are just silly and fun, and others do have a point about a lack of Middle Eastern representation and ways that we could do better in the world," he says. His new goal? To be a showrunner of a series that features Middle Eastern talent.
"We've had such a bad rep for over 20 years and we've been so underrepresented in the media and just villainized," he adds. "I'd love to change that. That's probably my top priority."
"It wouldn't surprise me to see Rob making waves for his community the way Ramy Youssef does," sums up Farrell. "It's a big comparison, but Rob has earned it. And I have no doubt he'll be ready when his moment comes."