Netflix takes a slice of Strawberry Shortcake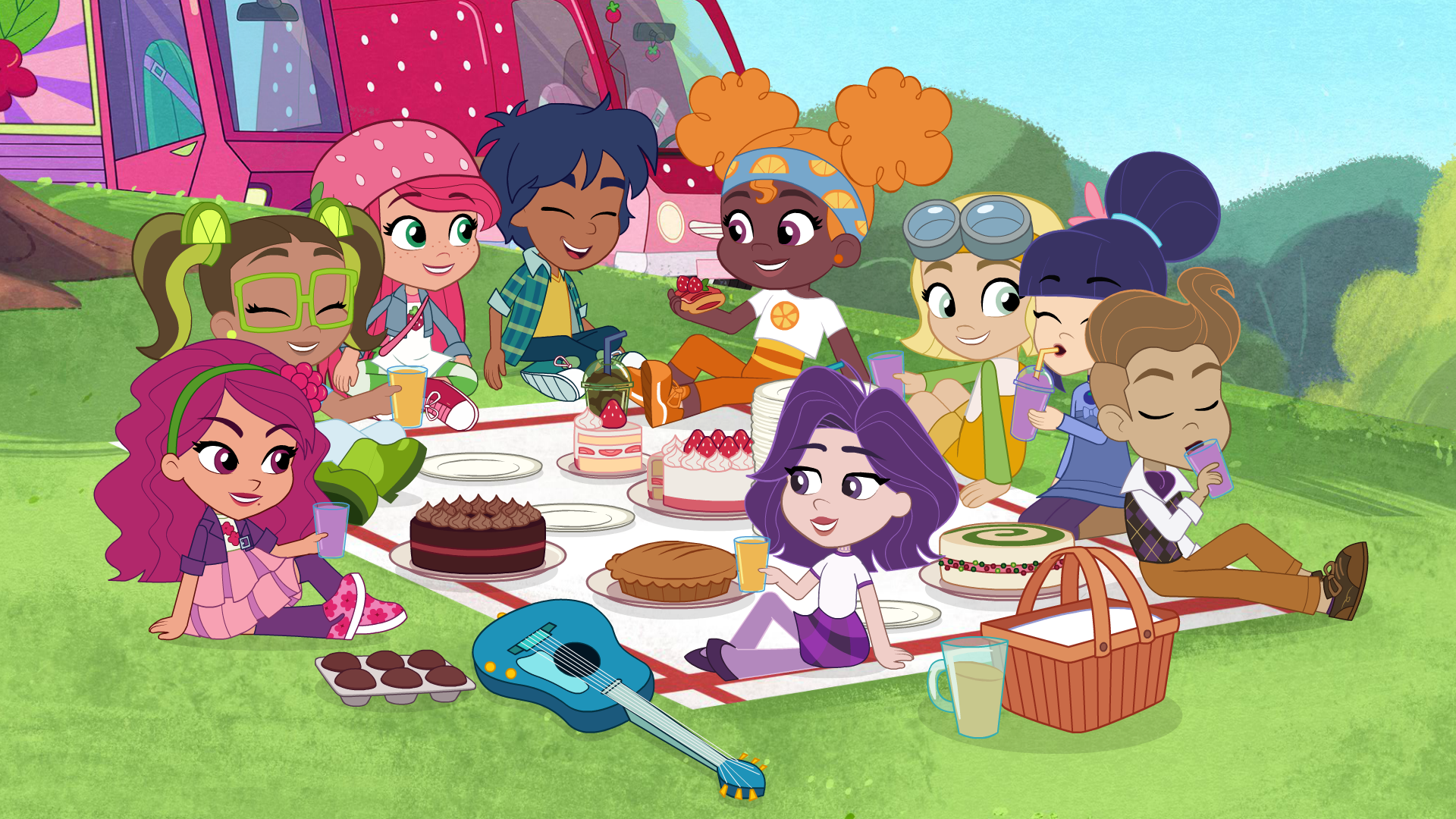 Berry in the Big City is headed to the SVOD next year, with WildBrain also inking new licensing deals for both the refreshed and classic versions of the brand.
Netflix has picked up WildBrain's new 2D-animated Strawberry Shortcake series Berry in the Big City for a spring 2022 drop. Several new CG-animated specials (4 x 44 minutes) will also bow on the streamer in 2023.
Targeting kids ages three to six, Berry in the Big City (80 x 4 minutes) is produced by WildBrain's Vancouver-based animation studio and follows the titular character and her best friends as they try to make it in the New York baking world. The four specials, meanwhile, each focus on a different seasonal story, such as discovering hidden treasure on a summer vacation or saving the Winterswirl holiday.
WildBrain announced its plans to reimagine the evergreen brand this September, and it launched Berry in the Big City on the WildBrain Spark YouTube channel later that same month.
Brokered by its WildBrain CPLG agency, the company has also appointed a number of new licensees to its consumer products programs for Strawberry Shortcake's refreshed and classic brands. The latest partners for the refreshed brand include I'm the Chef Too (educational culinary items) and Bahama Buck's (ice cream), while Dolls Kill (apparel), Unique Vintage (apparel), Samii Ryan (apparel), PacSun (apparel) and Glamlite (cosmetics) have joined the classic brand roster.
This story originally appeared in Kidscreen