CMF's chief strategy officer departs
Kelly Wilhelm became CMF's first chief strategy officer in 2019 to help guide the organization into the future.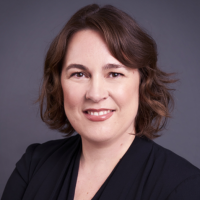 Kelly Wilhelm has departed as chief strategy officer of the Canada Media Fund (CMF) to take a chief of staff position on Parliament Hill.
Effective last week, Wilhelm serves as chief of staff for Pascale St-Onge, minister of sport and the minister responsible for the Economic Development Agency of Canada for the regions of Quebec.
CMF has not filled the vacant role as of press time, Playback understands. A spokesperson for CMF did not respond to a request for comment on when the role will be filled.
Wilhelm joined the CMF as its first chief strategy officer in August 2019 to help advise CMF president and CEO Valerie Creighton and guide the organization's future trajectory. The role included a "specific focus on innovation through the lens of industry-wide disruption and opportunities for growth."
Before joining CMF, Wilhelm spent more than 20 years working in Canada's creative industry, serving as a senior policy advisor for Canadian Heritage and working in policy for more than a decade at the Canada Council for the Arts. She also worked as a strategy consultant for several organizations, including the National Gallery of Canada, the Banff Centre for Arts and Creativity and the National Arts Centre.
"I'm taking this leap back into politics to work with a minister who is, among many other things, a powerful advocate for equity and social justice," wrote Wilhelm in a LinkedIn post. "It's a privilege to have a place in the work that governments need to do at this pivotal time for our country and the world."
"Leaving a job and an organization you believe in is never easy, no matter how undeniable the next step may be," she continued. "I'm incredibly proud of the work the team at the Canada Media Fund continues to do, particularly on its equity and inclusion strategy, and will miss working with my awesome colleagues and the exceptional creators they support."