Sepia Films, Connect3 partner on Canada/Mexico copro
Katherine McNamara (pictured) stars in the thriller, which goes to camera this month in Cancun and Montreal.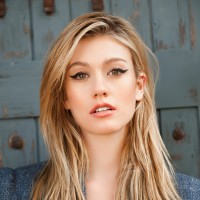 B.C.-based Sepia Films and Cineflix-backed Montreal prodco Connect3 Media are ready to roll on Canada/Mexico copro Sugar.
Directed by India-born Canadian-American filmmaker Vic Sarin, the thriller will begin production in Cancun, Mexico and Montreal later this month.
The film stars Katherine McNamara (Arrow, Shadowhunters) and follows two young influencers who enter into a battle of wills during a trip through the Caribbean and South Pacific when their online personalities collide with their real-life ambitions.
Sepia Films' Tina Pehme and Kim Roberts are producers alongside Connect3′s Pablo Saltzman and Israel Gonzalez of the Cancun-based Kanan Films.
Starring alongside McNamara are Jasmine Sky Sarin (Perfect High), Éric Bruneau (Coroner) and Spencer List (The Fosters).
The script was developed by Sarin alongside Annelies Kavan and Ben Johnstone.
Cineflix Media launched Connect3 in 2017 with a focus on creating more coproduction partnerships. Sepia Films' recent Canada/Ireland copro Cry from the Sea launched international sales with Cinema Management Group at this year's Cannes.