WIFTV names Eli Morris as executive director
The role was previously held by Carolyn Combs, who departed WIFTV in summer 2020.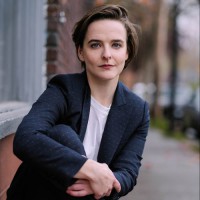 Women in Film and Television Vancouver has named filmmaker Eli Morris as executive director.
The position, which was previously held by Carolyn Combs for eight years, oversees the not-for-profit organization's work promoting opportunities for women in the screen industry.
Combs stepped down as executive director in August 2020 to relocate to Toronto. Grace Chin was named interim managing director in September 2020, a position she held until Sept. 30 this year.
Morris, who is non-binary, has experience in film and theatre, winning Best Picture for their short Carded at Australia's No Small Stories Film Festival.
Morris relocated to the unceded Coast Salish territories of Vancouver from Gadigal country (Sydney, Australia) in 2016. They have created shorts for Telus's STORYHIVE and the Crazy8s film competition, with the short Ember placing as a top 12 finalist at Crazy8s in 2020.
"We're grateful to add Eli's passion and experience to the WIFTV team," wrote the organization in a social media post announcing Morris' appointment.
WIFTV's industry partnerships include the Whistler Film Festival. The organizations recently named horror short White Noise filmmaker Christina Saliba as the recipient of the 2021 WIFTV Whistler Film Festival Market Preparation Mentorship Program. The program pairs a filmmaker with a mentor for one-on-one training and advice, with horror filmmaker Karen Lam (The Curse of Willow Song) serving as mentor.