Virtual festivals, online marketplace here to stay: Festival programmers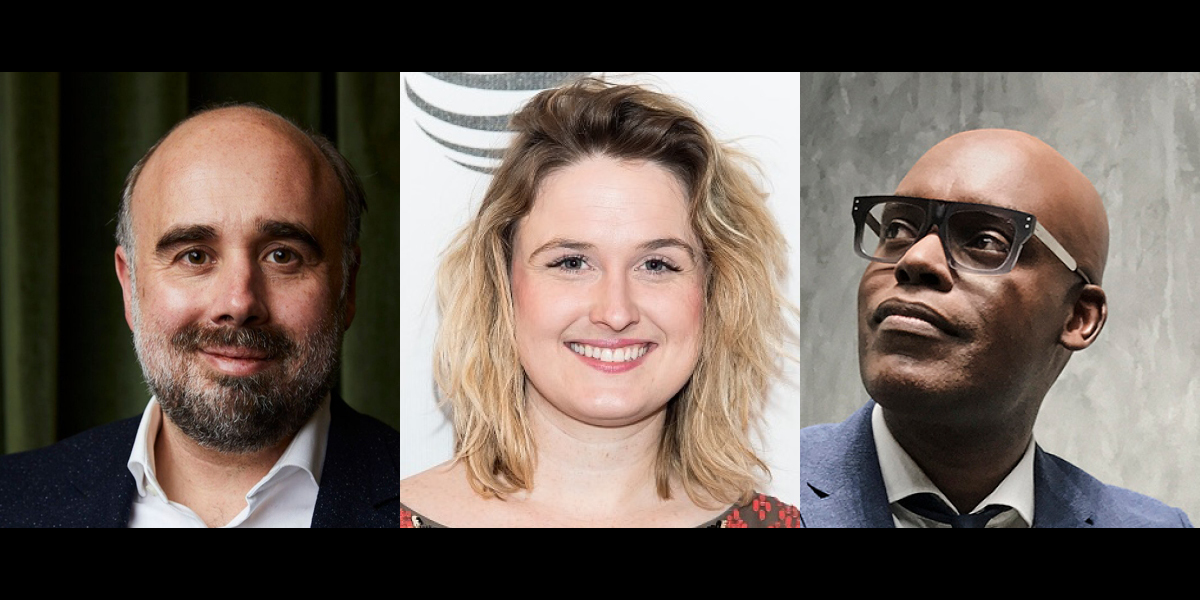 TIFF head and artistic director Cameron Bailey moderated a discussion with Tribeca and Melbourne festival programmers about the state of the film festival during the Playback Film Summit.
There's no denying that the pandemic has done a number on film festivals.
In the 18 months since the initial shutdowns, three widely respected film festivals –  Australia's Melbourne International Film Festival, New York's Tribeca Festival and the Toronto International Film Festival – have survived throughout the most trying of circumstances.
But virtual is continuing to be vital to any festival moving forward, concluded the directors of all three festivals featured at the recent inaugural Playback Film Summit panel titled "Getting on the circuit: The importance of festivals." Speakers included MIFF's artistic director Al Cossar, Tribeca Festival director and programming VP Cara Cusumano and TIFF head and artistic director Cameron Bailey, who also served as moderator.
"Our mantra for the last couple years is that we need to meet audiences where they are and that's what needs to be what motivates us: to be flexible enough to find a path through to deliver a program that we feel meets our creative aspirations and that can find a place to be with audiences," said Cossar, a former TV and film critic for ABC News Breakfast in Australia. "Those are very difficult and challenging propositions – but also very satisfying in particular ways in that you get to reimagine and reinvent."
Cusumano joined Tribeca in 2008 and has been responsible for expanding the festival to encompass TV, leaning into a branded content competition, gaming, podcasting and virtual categories.
"We presented a nationwide drive-in program to bring back in-person screening, even if it's in their cars," she said. "We did pop-ups across the entire country and when that program ended, it was time to look to 2021.  We made the decision to host an in-person festival no matter what, and we would do that outdoors, because we had done these outdoor events all summer at the height of the pandemic and they were all safe and well attended."
Cusumano said the decision to continue was true to an original mandate that Tribeca "exists because film has the power, storytelling has the power, to bring people together in a healing way."
Bailey noted a change in the industry and audience behaviour in relation to the rise of streaming companies.
"The acquisitions landscape is very much dominated by the streaming companies now, " he said, noting "a massive opportunity for independent filmmakers because these streaming companies need a lot of films in their pipeline and they are looking for films that would would perhaps be theatrical films that would once appeal to niche audiences but they will also work very well online."
While there has been some resistance to digital and virtual presentation in the past, there was less so this year, both directors report. Cossar said there were even some unexpected benefits.
"It opened up all these audience pathways that weren't there before; for people who were distanced from the festival, maybe due to age or mobility issues, or that young family in changing circumstances, but our regional audience increased tenfold in a single year. It's a wonderful way to reach out and mass connect on a national or Australian scale," said Cossar.
Virtual also solves another potential challenge of attracting celebrities to Australia in the middle of winter.
"So what we were able to do in 2020 was actually have an extraordinary array of digital guests. We thought very hard how to present people into that space as well, so there was (film director) Kelly Reichardt, Steve James, Riz Ahmed and Aubrey Plaza and all of these amazing people who would be very hard under traditional circumstances to actually physically bring here."
Both Cusumano and Cossar hoped that their respective festivals would be back at full-strength in 2022.
"Going back to in-person events is going to be important," says Cusumano. "I think what will stick is sort of the interdisciplinary nature of what festivals do, more TV, games and podcasts. More music, more live events. I don't know that festivals will continue to be siloed  as just film events.  They're going to be broader cultural events because of what we've learned this year."
Cossar says there is a benefit for filmmakers also.
"I think we've had a number of filmmakers come on a really positive journey," said Cossar. "The festival is there for that launch and publicity moment, and then there's a longtail word of mouth that actually leads to that discovery of titles and profiling titles. I think there will be interplay between the festivals and the commercial sects and a diverging of strategies as to who really leans into that hybrid and digital moment and leans away from it."