In brief: Geordie Sabbagh thriller nabs $60K pitch prize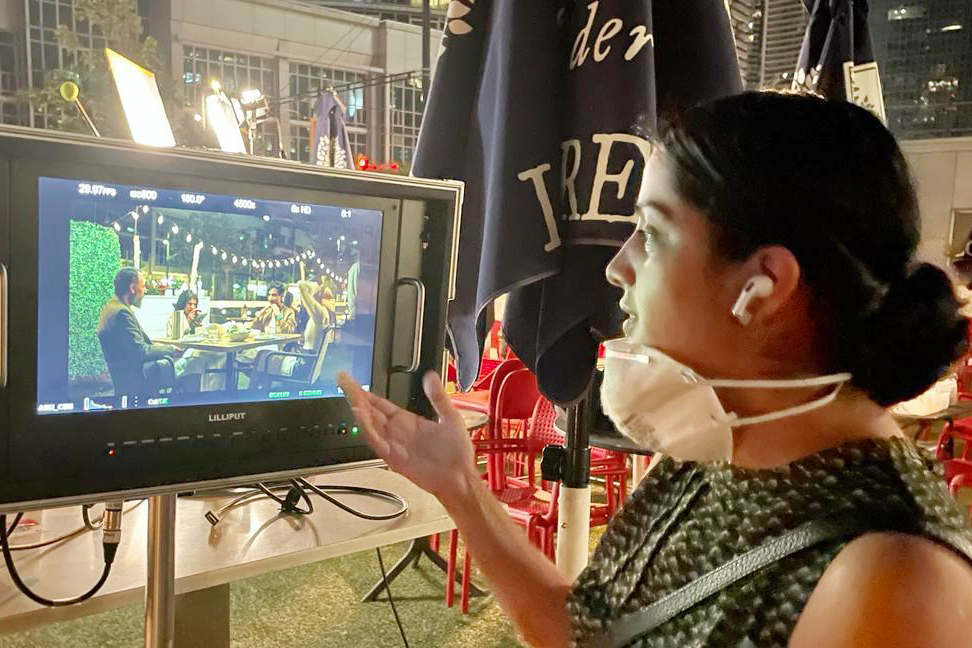 Plus: Asis Sethi is set to roll on postpartum focused project and Antica Productions has inked an exclusive first-look agreement with Telltale, a new premium factual focused U.K. prodco.
Audit wins pitch prize
Heist thriller Audit, from Lebanese-Canadian writer/director Geordie Sabbagh, recently won the $60,000 pitch prize at the Forest City Film Festival in London, ON.
Slated to shoot in spring 2022 in London and Toronto, the script has placed in numerous competitions including LaunchPad, and is on Coverfly's Red List – a service which calls itself  the "industry's largest database of screenplay contest entries and script coverage evaluations."
Audit is a heist thriller based on an almost-true story of three accountants who discover $10 million auditing unclaimed safety deposit boxes. The film was pitched in four minutes by producer Olga Ziman Sabbagh and Geordie to a judging panel which included David Shore (The Good Doctor, House) and Paige Murray, CBC's executive in charge of drama.
"It was a bit of pressure cooker to get it all out there, but we're just thrilled and very excited. It's almost surreal," said Ziman Sabbagh, in a statement.
"We are taking our support for regional filmmaking to the next level by helping filmmakers work here," added Dorothy Downs, the festival's executive director. "This is an excellent opportunity for London, Ontario to join the Canadian cinematic conversation."
Casting details are expected to be announced in early 2022.
Asis Sethi set to direct postpartum depression short
Asis Sethi, one of Playback's 10 to Watch in 2020, is set to film Rock The Cradle.
Funded by the Canada Council For the Arts, the short on postpartum depression, co-written with Armin Sethi, is shooting in Toronto and Brampton, ON this weekend (Nov. 13 and 14) under Sethi's Fly Away Films banner. Daniel Everitt-Lock (A Bloody Mess) is director of photography, with Daisy Kaur and Rabiya Mansoor handling production.
"We realized that there are women who are so deep in the throes of postpartum depression and nobody around them realizes. The story became more and more important to us," says Asis about her desire to make the film.
Sethi's first narrative short, A Bloody Mess, delved into the taboo subject of menstruation. She  recently directed music videos for music artist Parichay and a TD Aeroplan Visa commercial, but is back to making films that focus on social issues, those that affect women and Canadian minorities.
New U.K. factual prodco exclusive first-look agreement with Antica Productions
Veteran U.K. producer Jago Lee and partner John Fothergill have opened a new shop dedicated to premium factual: Telltale. The partners say the new London-based production company will launch with a slate of factual content in audio, TV and film, in the genres of crime, history and adventure.
The prodco launches with the benefit of an exclusive first-look agreement with Antica Productions (The Revisionaries with Michelle Romanow, Madness of Two) – as part of a lead minority investment from the Toronto studio. Lee has previously worked with Antica on projects such as the podcast Art Bust, presented by noted British art critic Ben Lewis. That could explain Telltale's audio-first approach at launch.
Lee arrives as a seasoned producer and creative director with roles at Tiger Aspect, Antenna Pictures and Nerd TV – which he co-founded with Charlie Parsons and John Farrar. Fothergill, meanwhile, brings his business background to the venture – including more than a decade spent at Goldman Sachs launching multiple ventures for the bank.
The duo also benefits from well-developed pre-launch partnership agreements and a network of collaborators, including former Red Arrow president and co-CEO James Baker, who chairs the company's board.
"We love telling complex, characterful, original stories and we know these are treasured by audiences," Lee said in a statement. "They're also, of course, the most challenging series to develop straight into the TV market. Telltale will take a platform agnostic approach – producing the thrilling stories we love in audio first, then evolving them into the TV and film worlds."
Pictured: Director Asis Sethi