Cinespace acquired by U.S. real estate investor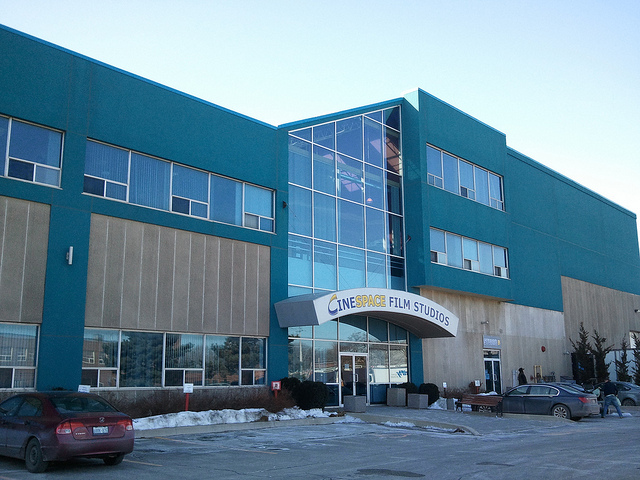 The acquisition sees former Netflix exec Eoin Egan join the company as COO and co-managing partner.
Cinespace Studios has been acquired by TPG Real Estate Partners (TREP).
Financial details of the transaction with the San Francisco-based real estate investor were not disclosed, but reports state the deal is valued at $1.38 billion.
Joining Cinespace as part of the acquisition are Eoin Egan as chief operating office and co-managing partner and Keith Gee as chief financial officer and co-managing partner. Egan was previously head of production services at Netflix while Gee held C-suite roles at TREP portfolio companies Strive and LifeStorage.
A spokesperson from TREP tells Playback Daily that Egan and Gee will relocate to Chicago and will spend "substantial time in Toronto." TREP executives Avi Banyasz and Jacob Muller, who were born and raised in Toronto, have joined the Cinespace board.
Cinespace was founded in Toronto by the late Nick Mirkopoulos in 1988 and later expanded the company to Chicago under the Pissios family, who are cousins. Cinespace operates 23 production stages in Toronto and is in development on an additional 12 stages across 40 acres of land, according to a release, along with 33 stages in Chicago, with an additional 15 stages in development or conversion across 60 acres.
"This enterprise has been a true family business, and today's transaction marks another important milestone in our 33-year history," said Steve Mirkopoulos, president and CEO of Cinespace Toronto, in a statement. "In TPG, we've found a partner who loves our great city of Toronto, respects Cinespace's heritage and tradition of philanthropy, and has the expertise and resources to help lead the company into its next phase of growth."
"We have been studying the content creation and production landscape as an investment theme for a few years, and in that time have developed a relationship with the family behind Cinespace. We are thrilled to have the opportunity to expand on their vision by building a best-in-class studio platform that serves the creator community and drives job growth in Toronto, Chicago, and beyond," said Jacob Muller, managing director at TREP.
TREP is "a leading global alternative asset manager," according to its website, and manages approximately $135.5 billion in assets.
"Toronto continues to be a leader in film and TV and that has been made possible through investments from leading companies who see the value and potential in our city and our residents," said Toronto mayor John Tory. "Today's news is good news for Cinespace Studios, our city, and our thriving film sector… I look forward to seeing Cinespace and the entire film sector in the city, with all the jobs that rely on, it continue to grow over the coming years."