How sales agents are embracing new ideas and adapting strategies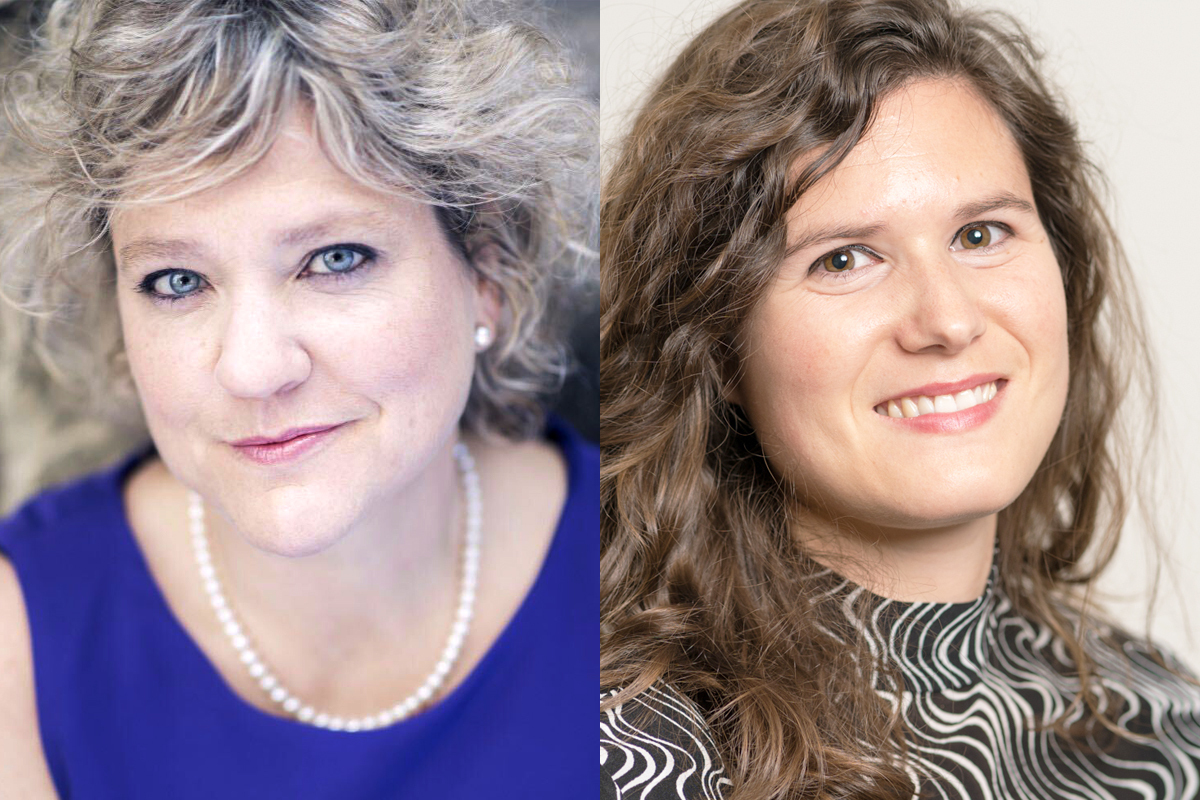 With the box office getting healthier every day, WaZabi Films's Anick Porier and FilmNation Entertainment's Alice Laffillé look to the future for Canadian filmmakers.
There's no argument that the pandemic has played havoc with theatrical exhibition, since the extended shutdown has drawn consumer attention to convenient direct-to-consumer services that can be viewed at home or on the go.
The shift presents sales agents with a dilemma that heavily impacts filmmakers: how to get their films sold and seen in a market that is just beginning to recover theatrically, but still faces an uncertain future due to the lingering threat of the pandemic amidst the explosion of such streamers as Netflix and Disney+.
Overcoming these barriers was the topic debated by a panel at the virtual Playback Film Summit yesterday (Nov. 10) moderated by MK2/Mile End 's Stephanie Azam, VP, development and acquisitions which included Anick Poirier, co-president, WaZabi Films; Glen Basner, CEO, FilmNation; Crystal Bourbeau, AGC Studios' president, worldwide sales & distribution and Chloé Marquet, StudioCanal's head of international sales.
Playback Daily asked Poirier and Alice Laffillé, FilmNation Entertainment's VP, international sales, to give a 35,000-ft. view on the landscape including the reputation of Canadian film, how their roles have changed which the market, the difficulties that the globalization of content may be imposing on them and what they think are the most popular genres. Here's what they said:
 Q: From your perspective, what is the reputation of Canadian film?
Anick Poirier: "It is very difficult to put all Canadian films in a nutshell. Like in any other parts of the world there are good and not so good films produced in Canada. Many films have travelled and have received prizes or have had a lucrative run. One thing is that there is a healthy business which is helped by government support. Provinces that get more involved in supporting the industry have made the business even more flourishing. (some producers may not agree but government support is definitely playing a big role in our industry)."
Alice Laffillé: "Thinking about Xavier Dolan or Denis Villeneuve's works as filmmakers and their creative evolution is so impressive. These names are the first ones to come to mind when I think about Canadian Films and I'm a big fan. However, it's not only the talents and creatives that come from Canada that make this industry so attractive and unique, but the business opportunity for producing there."
Q: What's been the biggest change for you over the past few years, and what is the biggest change you see coming?
AP: "Platforms are dominating at least in North America and South America and quickly doing so in Europe and the rest of the world if they haven't already. With the industry being very risk averse, there seems to be a lack of originality in projects. Film productions are needing cast in order to get pre-buys and buyers excited. Cast is more and more difficult to obtain as they are very busy with TV productions mainly with the platforms.  Buyers are very careful and risk averse. Sadly, I think we underestimate the end user. The last year and a half has seen a major shift because of COVID. With theatres closed and festivals reduced, it has changed the appetite for arthouse films. Remains to be seen if the pendulum will swing back post-COVID."
AL: "One of the biggest changes we've seen over the last few years is the competition for pre-buys. With all the platforms and means of distribution, it gives us an opportunity to explore more possibilities now that we would have done in the past. It hasn't changed the type of movies we are taking on, but we evaluate materials in a different perspective, and we have more options to find the right home for our projects. I think the next big upcoming challenge is understanding what is a theatrical proposition or not. Audiences need films that differentiate themselves, that are bold and unique."
Q: How is the globalization of content making your role easier or more difficult?
AP: "More difficult for independent arthouse films. The big platforms want to go directly to the source. Directly to the producers, directors, talent. It smells a lot like the studio system of the '20s. The films they take are shown worldwide which does not leave much room for independent distributors or for festivals."
AL: "The movie business is always evolving and put under pressure especially the theatrical side which makes it challenging for our clients. I believe it makes our role as a sales agent more exciting as we have to continue to innovate, embrace new ideas and adapt our strategies to this changing environment."
Q: What genre is doing well right now?
AP: "Genres such as horror, thriller, true crime are flourishing… dramas are extremely difficult to sell. Docs are also becoming more difficult unless it is about well known subjects, pop-culture docs."
AL: "I don't think I would categorize a specific genre that is working more than others in theatres right now, at least for specialty movies. What we've seen lately and will continue to see is that audiences want to be surprised and excited to go out in theatres. The content they are seeing has to be fresh and should feel different than what streaming platforms are offering them at home. Whether it is Titane, Spencer, Dune, The French Dispatch, Bond or Lamb, all these films are specials and work at their own scale. We've seen that arthouse cinemagoers are taking more time to get back to cinemas since the reopening, but the box office is getting healthier every day. At the end of the day, consumers will always be excited about unique content and great films."
Pictured (left to right): Anick Poirer and Alice Alice Laffillé