Deals: eOne, Fred Media, Black Fawn, OUTtv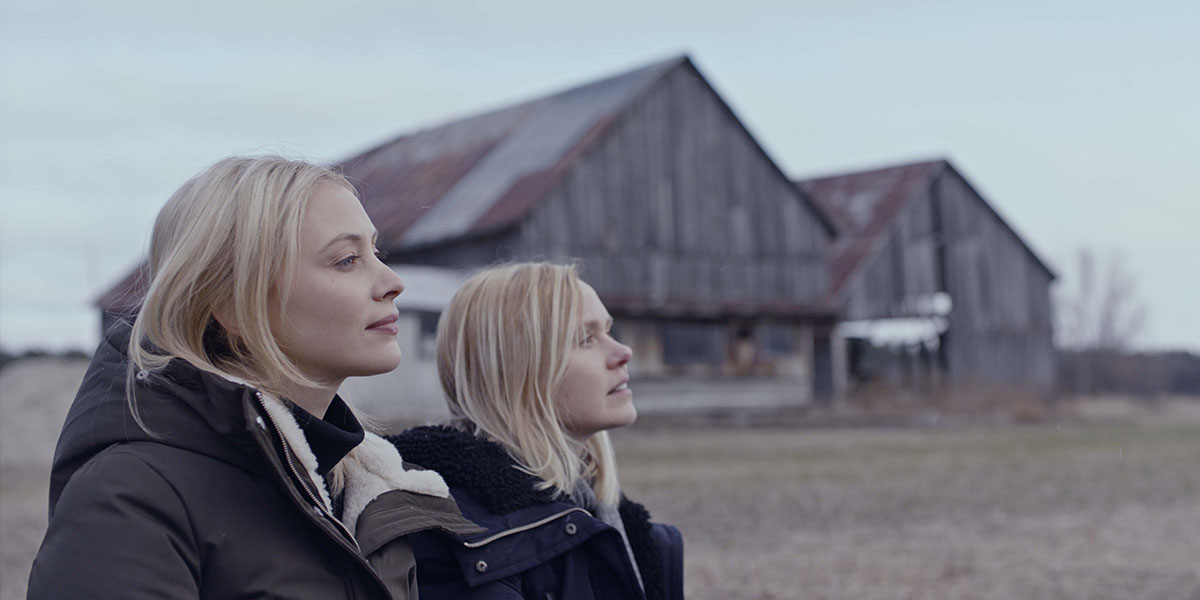 All My Puny Sorrows sells in key markets, while domestic thriller Peppergrass finds Canadian distribution, plus more.
This week's deals include:
Entertainment One
Sales agent Voltage Pictures has closed U.K. and U.S. distribution deals with eOne distribution label Momentum Pictures for TIFF Official Selection All My Puny Sorrows (pictured).
Written and directed by Michael McGowan (Still Mine, Saint Ralph) and starring Alison Pill, Sarah Gadon, Amybeth McNulty, Donal Logue and Mare Winningham, All My Puny Sorrows is an adaptation of Miriam Toews' bestselling novel about the impossible choice two sisters face when Yoli's (Pill) disastrous life serves as a contrast to her sibling Elf (Gadon), yet it is Elf who ends up on suicide watch.
Voltage Pictures President and COO Jonathan Deckter negotiated the deal on behalf of the filmmakers and is responsible for worldwide sales on the film, excluding Canada where distribution is handled by Mongrel Media.
"We are thrilled to re-team with our friends at Voltage to bring Michael's timely and special film to audiences," said Ian Goggins, eOne's EVP of global entertainment, said in a statement. "His strong direction and powerhouse performances from both Alison Pill and Sarah Gadon make for an exceptional film."
The film is produced by Michael McGowan's shingle Mulmur Feed Co; Carousel Pictures' Tyler Levine and Sugar Shack's Patrice Theroux.
Black Fawn Distribution
Toronto's Black Fawn Distribution has picked up Peppergrass, a Canadian truffle hunting thriller. With a release slated for early 2022, Black Fawn scooped up the Canadian distribution rights following the film's world premiere at Columbus, Ohio's Nightmares Film Festival, where it won Best Lead Performance and Best Overall Feature.
The film follows a pregnant restaurateur (Chantelle Han) planning to steal a priceless truffle from a reclusive veteran (Charles Boyland) during the pandemic. Han is a co-director of the film alongside writer Steven Garbas, with Philip Irwin as co-writer. Han and Garbas served as producers alongside cinematographer Grant Cooper.
The film also stars Michael Copeman, Philip Williams and Craig Porritt. Peppergrass will have its Canadian Premiere later this month on Nov. 19 at Toronto's Blood In The Snow Film Festival.
Fred Media
Melbourne, Australia-based Fred Media has found four new Canadian homes for 120+ hours of reality-based content. SVOD Hayu has acquired the first two seasons of Emergency (20 x 60 minutes) and three seasons of Paramedics (30 x 60 minutes). The 10 x 60-minute lifestyle series Space Invaders has been licensed by Quebecor Content for its Casa lifestyle channel, while the travel and adventure-led Évasion has scooped up Travels with the Bondi Vet (13 x 30 minutes). Bell Media has acquired 10 x 60-minute series Mega Zoo. All five are produced by Australian prodco WFTN.
Meanwhile, 38 food-focused hours from Fred Media's Tastemade catalogue have been landed by TLN TV, including All the Pizza (7 x 30 minutes), Heritage (7 x 30 minutes), Frankie's World (5 x 30 minutes), Struggle Meals (4 series: 45 x 30 minutes), Sourced (8 x 30 minutes) and Recipe for Love (4 x 30 minutes). Zoe Allen, Fred Media's sales manager for the Americas, negotiated each deal.
OUTtv
OUTtv, the world's first LGBTQ+ television network, is now available on Australia's Prime Video Channel. Australian Prime members can add OUTtv for $3.99 AUD monthly. Titles include with OUTtv subscriptions include original scripted series Cam Boy, reality series Call Me Mother, Boy Boy Montreal, House of Drag, Iconic Justice, Shine True and the special Trixie Mattel Skinny Legend.
"We are honoured to be among the first channels available on Prime Video Channels in Australia," said Brad Danks, CEO of OUTtv, in a statement. "This launch builds on the success of the OUTtv Prime Video Channel in Canada and reflects the growing international demand for LGBTQ+ programming."
The OUTtv Prime Video Australia Channel is available via the Prime Video as well as supported smart TVs, Android mobile devices, Amazon Fire TV, Amazon Fire TV Stick, and more.