WildBrain's Spark fires growth, new partnership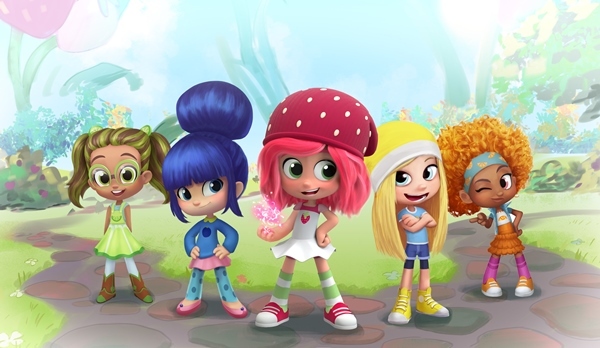 The AVOD and consumer products divisions helped the kids content creator's revenues rise by 73%, according to first quarter 2022 results.
It's a "return to growth" for kids and family entertainment brand WildBrain led by revenue increases of 73% for AVOD network Spark – and expansion into the metaverse through an exclusive advertising partnership with leading Roblox publisher, Gamefam.
Overall, the Toronto-based company saw revenue rise 18% to $112.6 million in the first quarter of 2022 compared to $95.5 million in Q1 in 2021, according to its latest financial report.
WildBrain credits revenue gains to the relaunch of the Strawberry Shortcake IP, including a digital-first debut of the brand on Spark, as well as recovering advertising revenue.
Spark revenue jumped to $15.4 million in Q1 2022 compared to $8.9 million in Q1 last year. Overall, direct ad sales, paid media and digital production revenues increase 128% in in the quarter, as advertising rates continue to recover. (Gamefam calls Spark "the No. 1 advertising network for YouTube and YouTube kids.")
WildBrain's consumer products business also contributed with a 25% quarterly increase to $48.5 million, compared to $38.8 million in Q1 2021.
The company is crediting new activations and releases in the Strawberry Shortcake, Sonic, Teletubbies and Yo Gabba Gabba! brands. Strawberry Shortcake recently relaunched with an exclusive digital-first debut on Spark, as well as a new Roblox game created by Gamefam – one of the biggest creators of immersive experiences on the Roblox platform.
The Peanuts brand, which saw new content on Apple TV+, was credited with growing global audiences. Season 2 of Snoopy in Space debuts this week, and the first new Peanuts special, For Auld Lang Syne, premieres in December. WildBrain has a multi-year global exclusive partnership with AppleTV+ for an original series and licensing of the back catalogue of Yo Gabba Gabba! from its library.
"As we switch on more and more IP, we're fully harnessing our 360-degree capabilities across production, distribution and licensing and, in turn, realizing the long-term earnings' power of our assets," said CEO Eric Ellenbogen in a statement.
The company's adjusted EBITDA came in at an increase of 13%, to $19.9 million in Q3 2021 compared to $17.5 million in Q1 2021.
WildBrain registered a net loss of $21.4 million in the quarter due to non-cash foreign exchange loss of $13 million versus a net gain of $5.1 million in the same period last year – but reaffirmed its expectation that its pipeline drive total revenue to between $480 million and $500 million in fiscal 2022.
Image courtesy WildBrain