Telefilm hires Cathy Wong to oversee EDI, language strategies
The newly created role of VP, equity, diversity & inclusion and official languages is based in Montreal.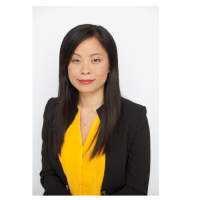 Telefilm Canada has hired former Montreal city councilor Cathy Wong VP, equity, diversity & inclusion and official languages.
The newly created role, which started effective Monday (Nov. 8) and is based in Montreal, is part of the executive leadership team and reports to executive director and CEO Christa Dickenson.
Wong will create and implement new strategies around equity, diversity and inclusion, including "policy management regarding the organization's official languages activities."
Telefilm recently changed the eligibility rules for its production program, allowing diverse language films – in other words, films not in English, French or Indigenous languages – to tap into production funding. The decision followed feedback from the industry after the funder's national consultation process.
"Telefilm Canada is an important public institution that is an ally and leader in equity, diversity and inclusion," said Wong, in a statement. "With the creation of this new role, Telefilm is taking another important step to foster an industry that reflects a culture of mutual respect, dignity and inclusion. It is a privilege to join the team and help advance their ambitious and forward-looking goals."
Wong was the first person of Chinese descent to serve as Montreal's city hall and was also the first female president of city council. She has spent the last decade "furthering inclusion and representation of diversity in the community, media, cultural and institutional realms."
Wong's experience in video production includes serving as reporter on La Course Évasion autour du monde and co-directed the documentary series Jeunes ailleurs, vieilles ici. She has also served as chair of the Conseil des Montréalaises and the Forum jeunesse de l'Île de Montréal.