Focus on growth strategy behind key promotions, hires at marblemedia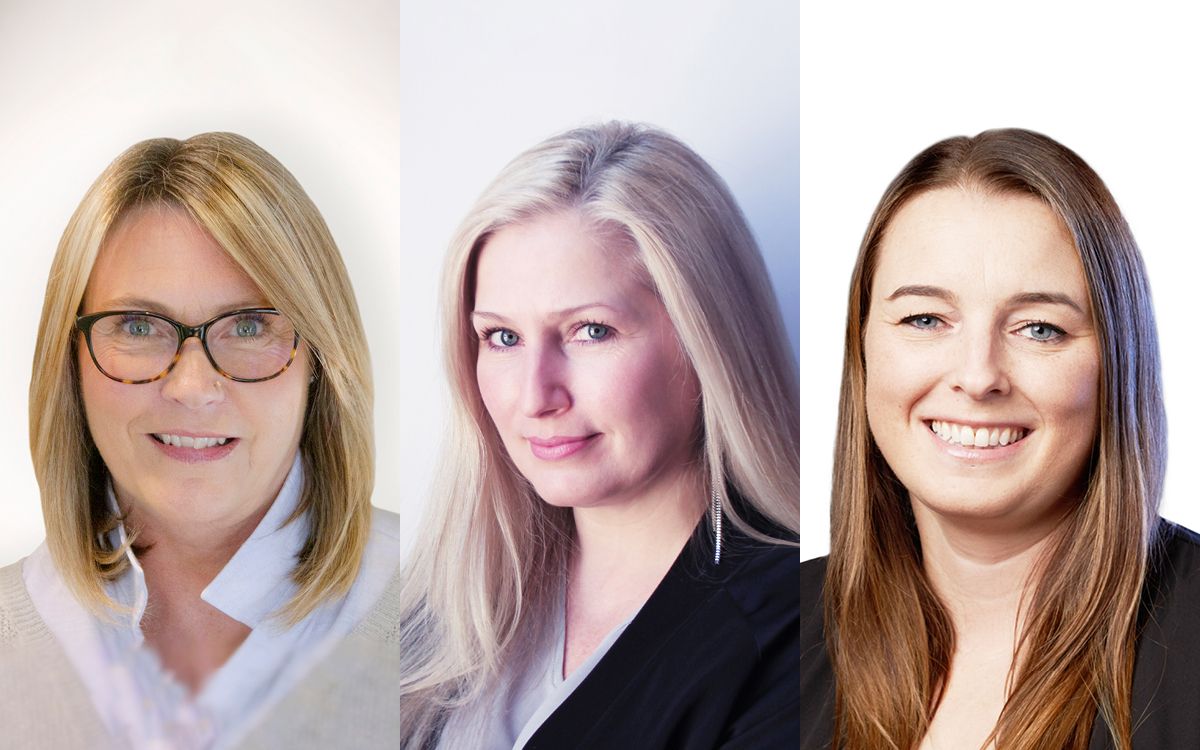 The Toronto prodco has created a new role for Donna Luke as SVP of business operations, expanded the remit of Diane Rankin as SVP of rights, and added Stefanie Haist to grow and manage the unscripted slate.
With marblemedia enjoying its highest production volume in its 20-year history over the past three years, the company has instigated a number of promotions and hires to support the company's continued expansion.
The Toronto-based TV prodco promoted Donna Luke to the newly created position of SVP, business operations; brought on Stefanie Haist as head of production, unscripted; and expanded the duties of Diane Rankin, executive producer and SVP, rights – to fuel the company's ability to scale its business around the world.
In her new role, Luke will shape and organize production activity to spearhead strategic and business planning overseeing business affairs, human resources, IT, operations, production and post production. Since joining marblemedia in 2018, Luke has supervised 119 hours of the company's primetime content.
"Premium shows require premium talent, and there is no better person to help us scale our business than Donna Luke," said Matt Hornburg, co-CEO marblemedia, in a statement. "As a company we're always evolving and continue to work on what's next for entertainment. This new role and additional executive appointments solidifies our growth strategy in the global market."
Haist, who worked on the W Network series Undercover Boss Canada and Netflix's Hip-Hop Evolution in her most recent position as supervising producer at THA, joins marblemedia to help the enterprise expand its unscripted slate and take over day-to-day responsibilities in managing productions.
Diane Rankin's role as SVP, rights and executive producer has been expanded to include commercial development strategy across marblemedia originals. She will shape projects for international financing through pre-sales and co-productions and establish a strong formats distribution business around the world.
Since joining in 2015, Rankin has grown marblemedia's Distribution360′s catalogue to nearly 2,000 hours of content. Her executive producer credits include marble's recent series Overlord & The Underwoods, and the upcoming Best in Miniature.
Over the past few years, led by co-CEOS and executive producers Hornburg and Mark Bishop, the independent marblemedia has vaulted into the top 10 of Playback's Indie List, with a record production volume ($42 million-plus) and a record development spend ($1,002,923) in 2020.
Even when production was halted from March 2020 to August 2020 due to the pandemic, marblemedia was one of the first to lead by example with Covid-19 compliance, producing and launching the third and fourth seasons of All-Around Champion; season two of Blown Away and the debut seasons of three series: The Parker Andersons, Amelia Parker and Race Against The Tide.
In 2020, marblemedia expanded the scripted development team, hiring A.J. Trauth in the new L.A.-based role of VP, kids; expanding the role of  VP, scripted Carrie Paupst Shaughnessy, and welcoming Sam Schleifer as scripted development executive.
This year, has also found marblemedia achieving an impressive list of launches, adding Blown Away Christmas (Netflix) and other soon-to-be-announced series to the slate, as well as optioning numerous primetime scripted content.  The company is also in production on another unscripted series for a U.S. streaming services that will be announced in 2022.
Along with offices in Toronto, London and L.A., marblemedia also owns  a 50-acre production facility located 90 minutes north of Toronto.