Film and TV veterans launch service production network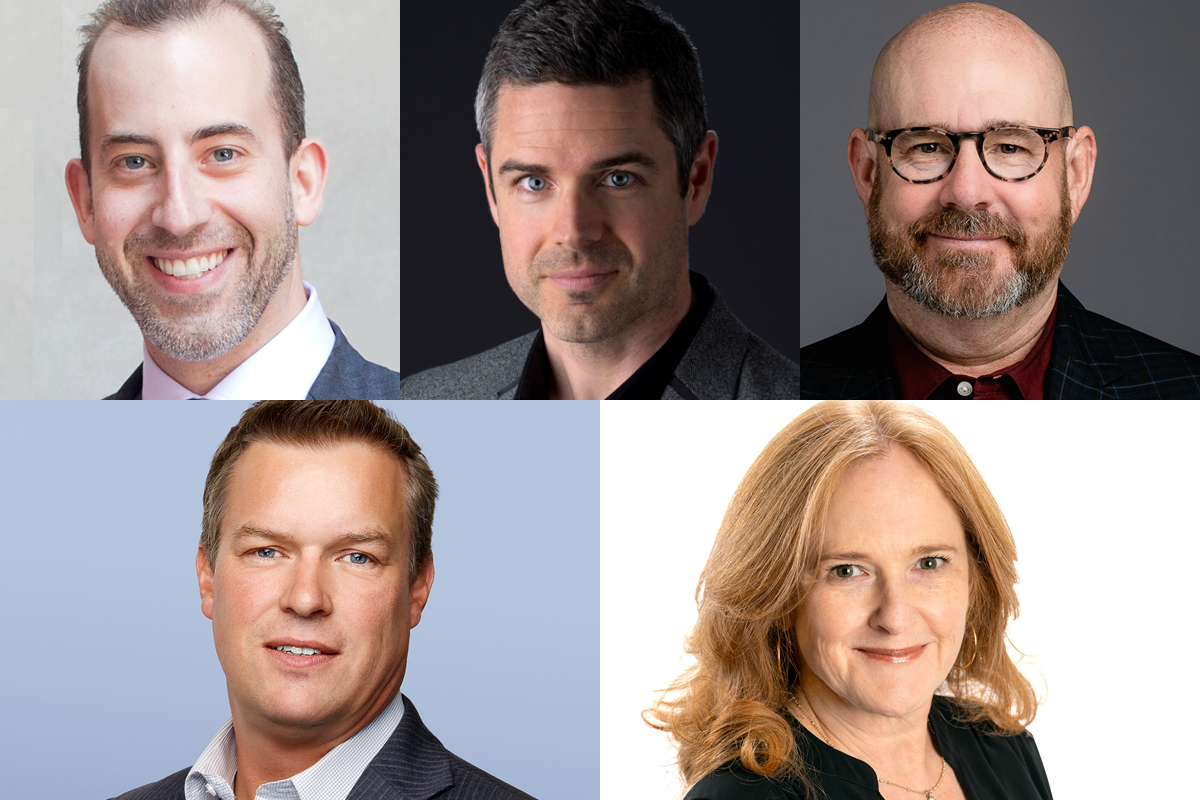 Brendan McNeill, Jason Davies and Michael Baker along with Whistler Film Festival founder Shauna Hardy launched the Vancouver-based End2End Media Group from an idea conceived during the pandemic last year.
A   trio of Canadian film and TV industry veterans have united to launch a "one-stop-network" for U.S. and foreign film and TV producers to bring projects to Canada.
Brendan McNeill, Jason Davies and Michael Baker – who collectively have supported more than 500 film and television production budgets in excess of $550 million – are behind the Vancouver-based End2End Media Group. The executive team also includes Whistler Film Festival founder and former executive director Shauna Hardy as VP in charge of business development and marketing. COO Mike Cooke also serves as head of financial services.
Conceived during the pandemic, the free-to-join network facilitates access to all Canadian product benefits, ranging from project financing and tax credit management, to currency exchange, sales and distribution, and production services, connecting non-Canadians with top-tier industry partners.
Noting that the number of foreign productions in Canada has grown 12.1% annually for the past five years, with location and service production volume has risen by 180% over the past decade, according to the Canadian Media Producers Association's 2020 Profile Report. The CMPA data revealed that 56% or $5.25 billion of the $9.3 billion production volume last year was foreign initiated.
"With the surge in foreign production volume in Canada and no sign of retraction, End2End Media Group is on the fast track to expand our network of partners and services across Canada and the U.S. over the coming months," said Davies in a statement.
The dangling carrot of tax credit incentives is also appealing to American and foreign producers, notes McNeill. "We know Canadian incentives are a key driver of lower production costs and are a critical part of growth allowing both domestic and international productions to reduce their production costs," added McNeill.
Baker added the company is there to help producers who are "having a tough time gaining access" to top providers.
As for their qualifications, McNeill spent 20 years in senior roles at the Canadian Audio-Visual Certification Office (CAVCO) and in production, honing his expertise in film and TV tax credits, as well as the multiple financial and legal aspects of film, television and online production and distribution.
Davies is a former VP of film finance and FX risk management at EncoreFX, previously holding senior positions with TD Bank, First Data, Moneris and JPMorgan Chase. He also developed the Film Desk,  a company that re-introduces international classics to audiences through theatrical releases and DVD distribution.
Baker has produced more than 20 feature films, including Awakening The Zodiac (Sony), Penthouse North (Lionsgate) and Sacrifice (Millennium). He is also the principle behind Bunk 11 Pictures and a partner in the North American distribution company levelFILM, whose roster includes Michael Moore's Fahrenheit 11/9, Academy Award nominee Les Miserables, the TIFF 2018 breakthrough Firecrackers and more than 500 other films. LevelFILM is not involved with End2End Media Group.
Hardy is one of 50 women recognized in Variety's 2019 International Women's Impact Report for making an impact in showbiz. She remains actively involved on the Whistler Film Festival's board of directors. Through WFF, Hardy supported over 1,500 films and executive produced 22 short films.
Cooke is a chartered accountant and CPA who has held several senior executive positions at First West Credit Union, Vancity, Great Canadian Gaming Corporation, and Deloitte & Touche.
Pictured above (top to bottom, left to right): Michael Baker, Brendan, Jason Davis, Mike Cooke and Shauna Hardy.