Bron Media CEO's advice on how to build up a Canadian prodco
Playback Film Summit '21: Bron Media CEO and chairman Aaron L. Gilbert shares how his B.C.-based company has expanded in the last decade into a prolific production house and film financier.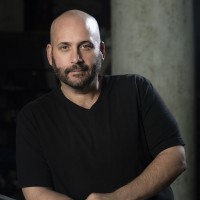 Maintaining strong global ties and staying nimble in an ever-shifting market can help a Canadian prodco thrive, according to Aaron L. Gilbert, chairman and CEO of Bron Media.
The B.C.-based media exec joined the Playback Film Summit as part of a keynote conversation with Liza Sardi, Playback editor-in-chief and content director of the Banff World Media Festival, where he discussed how Bron has grown from a indie prodco in 2010 to a multi-division media entity.
Gilbert's core piece of advice to producers is to not be afraid to reinvent yourself and your company strategy. As an example, in 2019 approximately 80% of Bron's projects were film, but heading into 2022 that figure is closer to 20%.
He said the company's strategy as a financier on studio films from Warner Bros., MGM and Sony, including Ghostbusters: Afterlife and Joker, has paved the way to work with studios as a content producer.
The expansion of a company's global footprint is key to success, according to Gilbert, who says the company made a concerted effort to build relationships with global agents, buyers, lawyers and producers. "If you're staying just within Canada, in my opinion, you're not going to see all of the opportunities available to you," he said.
Bron Studios launched in 2010 after Gilbert helped finance 2009 indie Canadian film Daydream Nation, having previously worked in the music industry. It has since expanded into several divisions, including Bron Digital, Bron Releasing, Bron Ventures, Bron Creative and Bron Animation.
Gilbert said the company's trajectory shifted in 2015 after producing Nate Parker's The Birth of Nation under Bron Studios and Denzel Washington's Fences under Bron Creative, its joint venture with Toronto's Creative Wealth Media. The Birth of a Nation earned wide acclaim at Sundance and gained Oscar buzz before previous sexual assault allegations against the director surfaced in the media, while Fences went on to earn four Oscar nominations, including Best Picture, with Viola Davis winning Best Supporting Actress. "All of that put us on a map in a major way," said Gilbert.
Historically, Bron Media hasn't produced many Canadian projects. The company's sales arm Bron Releasing is currently handling sales on Clement Virgo's film Brother and the upcoming APTN and CBC multi-format project Bones of Crows, written and directed by Marie Clements.
Gilbert's advice to Canadian producers on how to make content that will stand out in the market is to develop strong local content in the way only a Canadian creative can, while always keeping the international market front of mind. "Try to develop content that can check the boxes that you need to in Canada… but really look at the world and realize what the global audience is looking for," he said.
On the global market trends front, Gilbert said the pre-sale market has shifted, with indie buyers struggling to keep up with streaming budgets. Gilbert predicted that the market will eventually normalize and streamers soon will be facing conversations on residuals, but in the meantime producers should get buyers involved in projects as early as possible.
Gilbert also noted that producers will have to think strategically about IP rights, balancing what content can go to streamers for global rights versus the projects that can help build a company's own content library to maximize value.