Winnie Jong rolls on second season of Tokens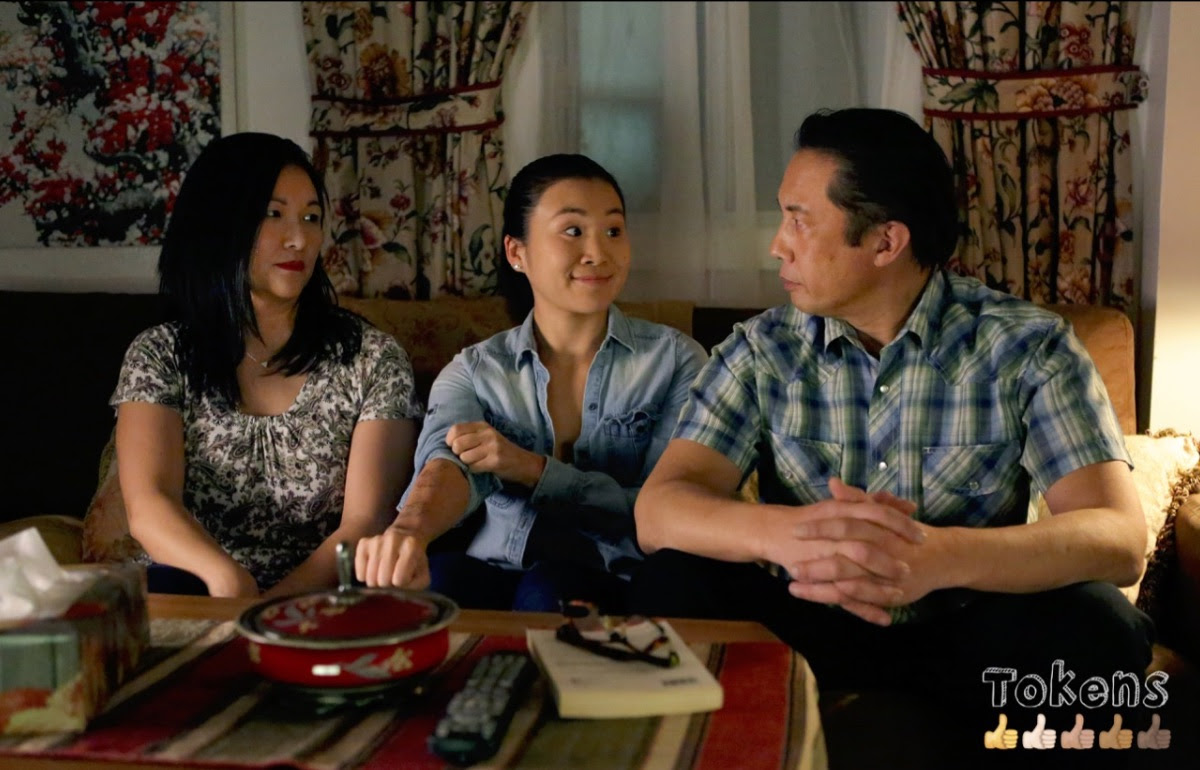 The award-winning creator and showrunner has added new cast members and will focus season two of the well-received series on industry hot topics including inclusion on set and cultural sensitivity
The cameras have begun to roll on the sophomore season of award-winning digital series Tokens in Toronto – with double the budget for the two-week shoot.
Created by showrunner and director Jong and producer Trinni Franke of A Token Entertainment Company, Tokens is a subversive comedy based on an Uber-style on-call casting agency that helps desperate productions meet their diversity quotas. The first season of ran eight episodes and saw Jong pick up a Canadian Screen Award for Best Direction in a Web Program or Series in 2020.
Canadian Screen Award nominees cast members Connie Wang (The Boys, Second Jen) and Jessica Greco (Tiny Pretty Things, The Hummingbird Project) return to their roles as do Ryan Allen (Titans, 21 Thunder); Shelley Thompson (Diggstown, Trailer Park Boys); Christina Song (Kim's Convenience, Schitt's Creek); Russell Yuen (5000 Years of Heroes, Blood and Water); Fuad Ahmed (We, Beeba Boys); Sharron Matthews (Frankie Drake Mysteries); Amy Matsio (Save Me, Running with Violet); Sedina Fiati (Super Z, Maternal) and Samora Smallwood (Star Trek: Discovery, The Good Witch).
Joining the four-time Canadian Screen Award nominated Tokens this year are Sarena Parmar (Pretty Hard Cases, How to Be Indie); Indy Saluja (TallBoyz, The Umbrella Academy); Cindy Sampson (Private Eyes, Rogue) and Tara Strong (Pretty Hard Cases, Teen Titans Go!).
Cinematography is being provided by Lainie Knox (TallBoyz, Holly Hobbie); costume design by Camellia Koo (Star Trek: Discovery) and production design by Josh Turpin (Riverfront Romance, Shadowlands). Benjamin Lawrence (Looking to Eternity) and Ann Foo (The Story of Love, The Curse of Hobbes House) are the editors, with Chris Reineck (Avocado Toast the series, One in Two People) serving as composer.
Produced with the financial participation of the Canada Media Fund and the Bell Fund, the support of Ontario Creates with equipment provided by William F. White and SIM International, Tokens second season is distributed globally by levelFILM. The budget is more than twice that of the original series.
The second season will follow Sammie Pang as she quits the On Call Casting and lands a Hollywood agent and a dream role.
Founded in 2013, projects that Toronto-based levelFILM have distributed include the feature films Together Together, The Assistant, Akilla's Escape and Les Misérables.