Playback Film Summit to address Canadian challenges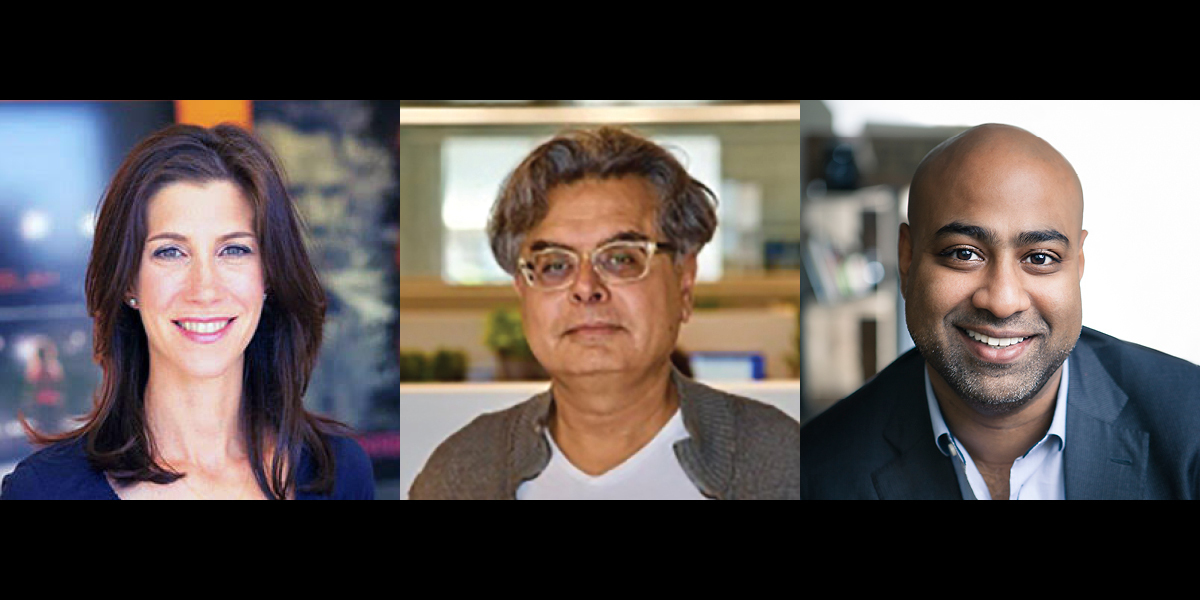 Participants in the inaugural two-day event next week will hear from leading producers, sales agents, distributors, funders, financiers and industry organizations addressing both challenges and opportunities.
The Canadian film industry has faced unprecedented challenges the past few years in the wake of the pandemic, shifting viewership habits and changes to current production financing models. Those are just some of the topics Playback plans to address at its inaugural Film Summit next week.
The two-day event takes place virtually on Tuesday, Nov. 9 and Wednesday, Nov. 10. The lineup, which includes 22 sessions and more than 500 curated meeting opportunities, was put together by an advisory board consisting of some of the industry's most influential players. In addition to the expert panels, participants will have access to pre-set meetings and networking opportunities focusing on the present and future of film development, financing, and the production ecosystem.
"We are hoping that attendees can hear from experienced participants in the industry, including producers, sales agents, distributors and government reps, about the challenges presented as well as the opportunities," says Elevation Pictures co-president Laurie May, a key member of the Summit's content advisory board.
"Canada has many similarities with other countries in distribution and challenges to production, but we also have some unique circumstances that are worth exploring," she continues. "It is always helpful for the industry to come together, whether you are a seasoned veteran or just starting in this entertainment industry. This is a creative field, and the more sharing of ideas, the better."
Some of those unique challenges also include a lack of SVOD channels and affected releasing patterns, a national funding system that can sometimes be at odds with global market realities, and the ongoing Bill C-10 debate in terms of legislation for incoming streamers. There is also the push for more diversity, on- and off-screen.
"Conferences aren't just a one-way process," says Mongrel Media founder Hussain Amarshi, another advisory board member who helms the Nov. 9 keynote conversation with Joshua Jackson and Ron Thomson of Liquid Media Group. "I hope joining participants will bring their experiences and are able to find a way to brainstorm with various presenters to hopefully get some ideas on how to deal with the challenges."
Other schedule highlights include a partner presentation with Telefilm's executive director and CEO Christa Dickenson (moderated by Playback publisher Jenn Kuzmyk); a keynote conversation with Bron Media Chairman and CEO Aaron Gilbert (moderated by Playback editor-in-chief Liza Sardi), and a conversation about new financing models with key, innovative industry players.
Also included in the two-day discussions are several case studies of successful films, including the recent TIFF-nominated People's Choice runner-up Scarborough, Drunken Birds, Beans, All My Puny Sorrows, Brother and French Exit.
"Those are all great films for producers to hear and learn from," says Impossible Objects founder and advisory board member Naveen Prasad, who is leading the Nov. 10 case study conversation.
He adds that the Summit is a great opportunity to bring integral industry conversations to the table, noting these types of events are critical to the success of Canadian film — both at home and abroad — going forward.
"I'm surprised it took so long for us to actually have something of this nature," he says. "We spend so much time talking about the Canadian system amongst ourselves, but this is the first domestic-film-focused conference that also brings a lot of international players to the discussion. These curated panels are designed for dialogues that highlight what works, what doesn't work, and even to consider what else might work."
For the full Playback Film Summit schedule, click here. Delegates will also have access to a Project Lounge where they can upload and view scripts and other assets, a customized, private video-conferencing room to take meetings within the platform, and two months of full access to chat, messaging, and integrated video meetings. To sign up, click here.