Mercury Filmworks partnership feeds originals slate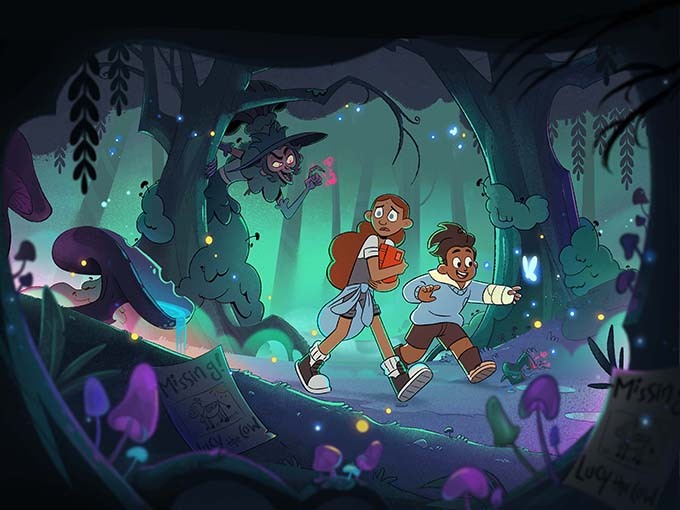 The Ottawa-based animation studio partners with New Zealand's Mukpuddy.
Ottawa-based animation studio Mercury Filmworks has partnered with New Zealand's Mukpuddy to co-produce 2D-animated series Badjelly: the Witch.
Based on a 1973 book of the same name by Spike Milligan (The Goon Show), and aimed at six-to-11-year-olds, Badjelly the Witch follows two children who venture into a forest and meet magical enchanted characters before being overrun by a dark energy. The 13 x 22-minute series doesn't have a release date at press time.
Milligan originally hand wrote the text and drew the illustrations himself. The story was later turned into an audioplay, and eventually retold as a full orchestra album, released by Polydor Records.
This is Mercury Filmworks latest original production after it announced in December 2020 it was getting into originals in a big way.  Another original on its slate — Pangors of Puddle Peak — also has a Kiwi connection, thanks to its setting on the island nation.
This story originally appeared in Kidscreen