Iconic Canadian franchise shuttered after 17 years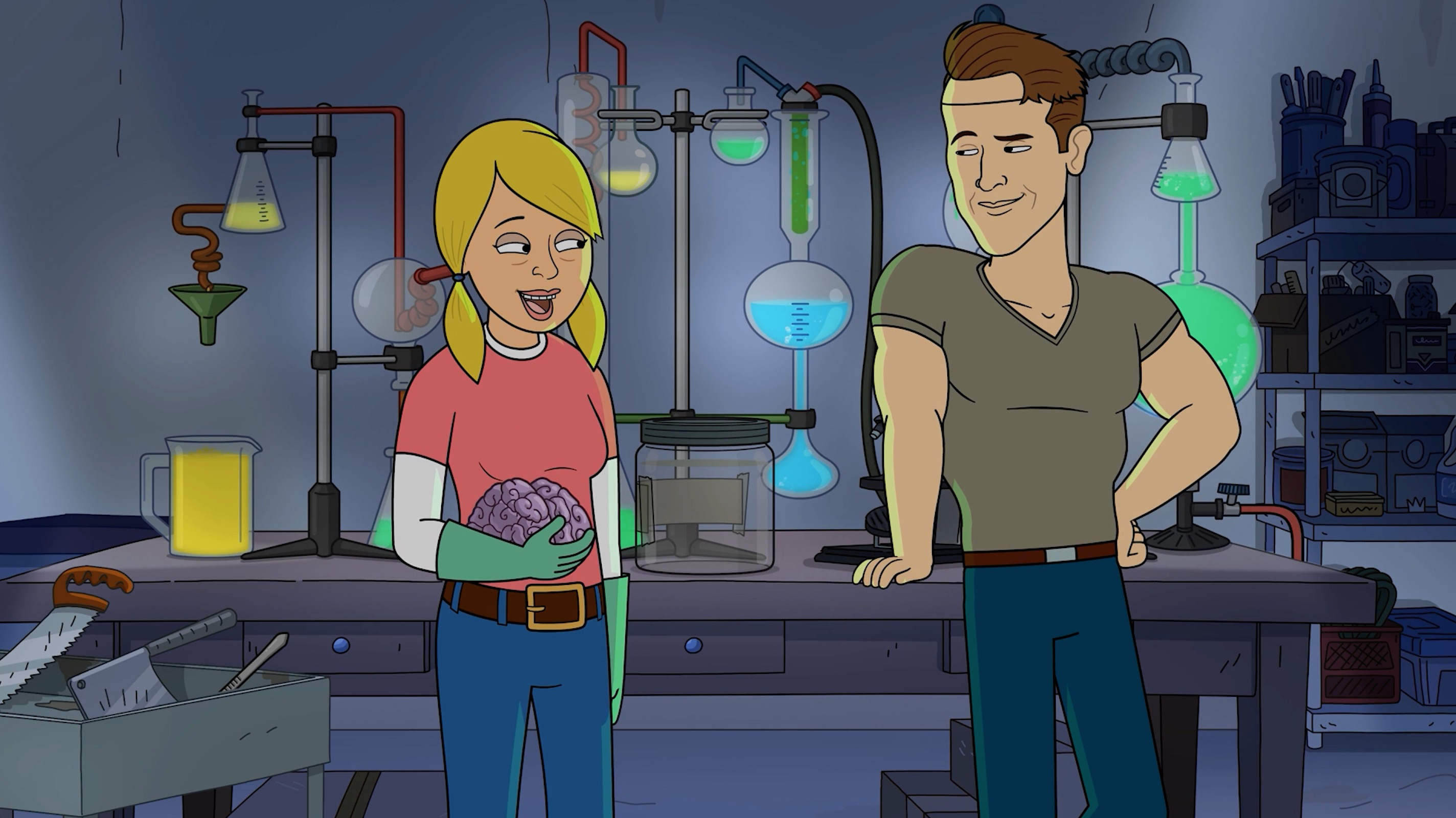 Creator Brent Butt and executive producer Virginia Thompson wind down franchise with the series finale of Corner Gas Animated.
After 107 live-action episodes, one movie, 48 animated instalments and 17 years, Corner Gas is ending its historic run with the series finale of Corner Gas Animated – marking the conclusion of the flagship franchise that has been credited for reviving Canadian comedy.
"When we made the first season we were proud, but we didn't know it would ever take off the way it did," says executive producer Virginia Thompson, whose Vérité Films handles the franchise distribution and social media presence. "But it did take off and boy did it ever take off. There's been a sea of change in Canadian comedy these past 17 years. From Corner Gas came Little Mosque on The Prairie, and Schitt's Creek, and Kim's Convenience, and Letterkenny and so many other shows."
Creator Brent Butt, who executive produces and fronts the series as star Brent Leroy, recalls a time when he couldn't get a meeting with a Canadian network to even pitch an idea.
"I'd been doing stand-up for five or six years and I had some ideas for shows," the Saskatchewan native recalls. "I couldn't get any meetings here. I went down to the States to visit a friend and was able to get meetings at ABC, NBC, CBS. But there was no interest here. I grew up being told that we can't do sitcoms in Canada and that always rankled me. The assumption that we can't do something just because we haven't done it very much is weak logic. The success of Corner Gas, there's a big part of that that is vindicating."
The success made it all the more surprising for Butt and Thompson when Bell Media opted not to renew Corner Gas Animated for a fifth season. The series premiere had been the highest-rated premiere in history for CTV Comedy (formerly The Comedy Network) with 360,300 viewers. The series remained the top-rated Canadian comedy on the channel over its run. It was also a constant player at the Canadian Screen Awards, winning Best Animated Program or Series for the past two years.
Production had broken all Season 4 stories when Butt and company got the word Corner Gas would wrap under Bell Media's new regime. Neither exec bemoans the decision, choosing to focus on the fact the series wouldn't have been possible at all without Bell Media's original faith and support. Notably, Bell Media also granted the team an extra, 13th episode in order to properly wrap the series on their own terms.
"Ruby Re-Burn" was written by Butt and co-executive producer Andrew Carr. According to Butt it came together quickly in order to meet ongoing production deadlines, and it captures the same spirit of the live-action series finale: the sense that once the cameras click off, life in Dog River carries on the same way it always did.
The episode also features Ryan Reynolds in a guest-starring role (pictured). Butt wrote the top-secret part so that it would work with any particular guest star or cameo, but always hoped Reynolds would cap the series' impressive roster of historic guest stars, which over the years have included former Prime Ministers Paul Martin and Stephen Harper, along with former Governor-General Adrienne Clarkson.
"Of course we were disappointed by the news but there was a lot of magic that happened in making that finale," Thompson says. "I don't think it was an easy decision on the network's part. But then Brent got this incredible idea and I reached out to Ryan Reynolds, and incredibly, within 24-hours, he sent us a Voice Memo based on the script we had sent him."
The episode also marks the third time in total that Butt and Thompson have bid farewell to Corner Gas. At this point neither of them are confident enough to declare this the official end of the franchise, but they don't know if they have it in them to say goodbye a fourth time. They're also hesitant to dilute the brand with potential futures project, and are focusing instead on merchandise through their Shopify store and potential distribution deals.
Currently, Corner Gas airs internationally, while Corner Gas Animated has a lucrative, three-season deal with IMDB TV in the U.S.
Thompson is optimistic a fourth season announcement on the streamer is forthcoming, while an international deal may potentially follow.
"There's a lot of life in this brand. We've done incredibly well in Canada, but we're also doing incredibly well in the States," wraps Thompson. "There's a lot of demand for it worldwide. We've got this amazing social media fanbase that really rely on the brand as well, our fans have engaged with us directly for 17 years. We're going to continue with all of that engagement and we'll do some things in the future in and around the brand, even if we're not making new episodes."
The final episode of Corner Gas Animated airs tonight (Nov. 1) on CTV Comedy.