Canadian MIPCOM participants laud in-person results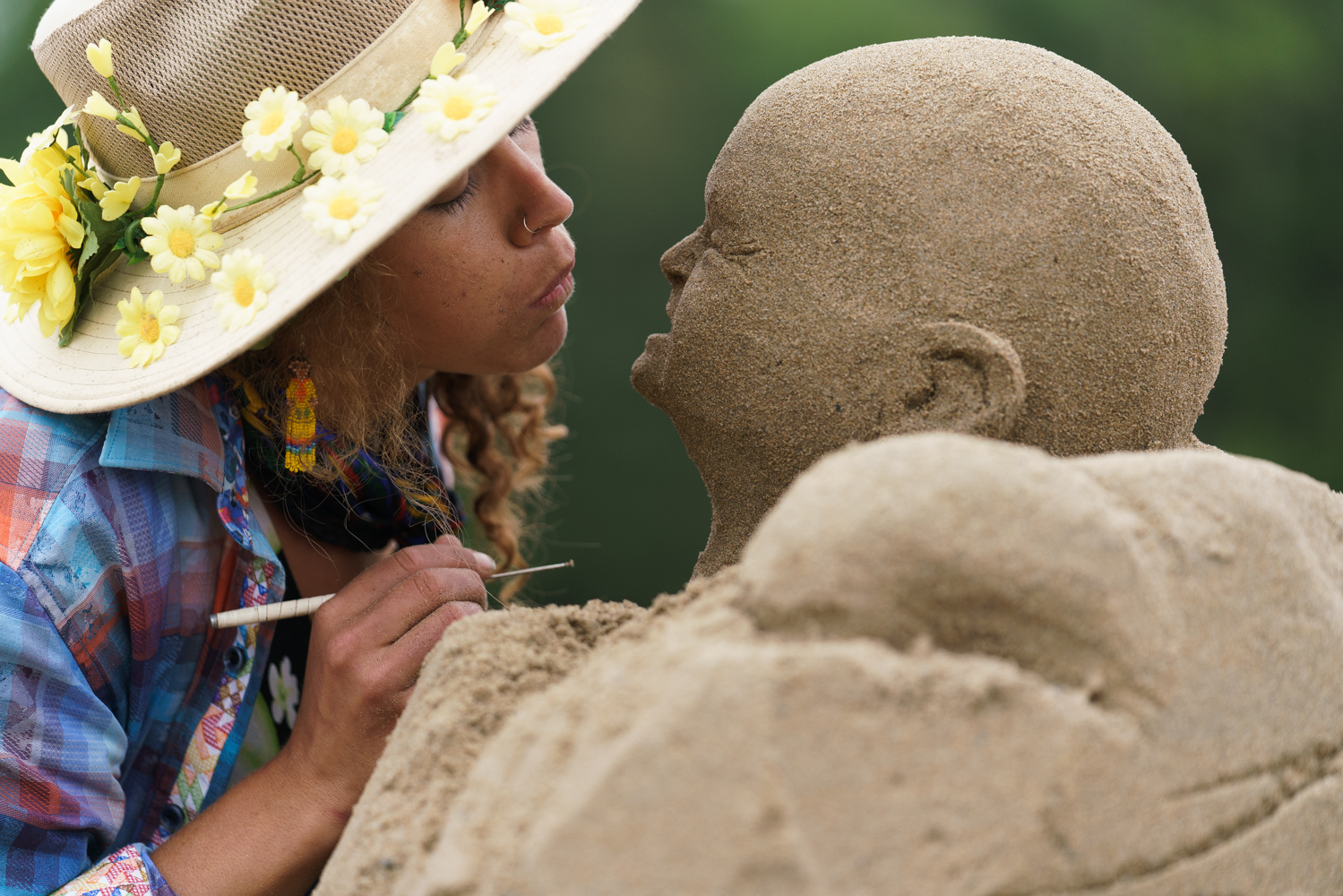 Our roundup of feedback from attendees at the TV market delivers reveals quality and volume of in-person meetings, and formats and kids content as hot areas for growth.
On the opening day of global content market MIPCOM, Jan Salling, co-chair of format trade body Format Recognition and Protection Association, heralded the return of physical events. Speaking to a packed room of delegates, he said: "We may be able to sell by Zoom, but we need markets for everything else. They are the social glue where we build new networks, relationships, and co-productions."
That argument explains why around 4,500 delegates made the trip to Cannes for the Oct. 11 to 14 event. While this figure is well down on the 13,500 who attended pre-Covid in 2019, it's a robust performance considering so many TV execs have yet to venture back to their own offices. In total, over 120 Canadian companies participated.
Francesca Accinelli, VP of promotion, communication & international relations at Telefilm, says the feedback from Canadians who made the trip was that they were "delighted" to be back in person – with the Canadian Pavilion and the Quebec Creatif Pavilion as key focal points for business.
With more than 60 registered Canadians attending in-person, key activities included networking with clients and potential partners face-to-face. "Canadians from every province participated in conversations about projects," she observes.
Diane Rankin, head of marblemedia's sales arm distribution360, made the trip alongside marblemedia VP of kids AJ Trauth. She reports "really high-quality meetings with buyers across the entire market – back-to-back half-hour sessions for three-and-a-half days."
Excitement over formats, kids content
Rankin endorses Salling's point – saying: "You need to be face to face if you are expanding into the format business, as we are, or developing kids co-productions. We got a lot of positive feedback from potential European partners for new series Race Against The Tide. It helped both sides to meet in person. And we made contacts we wouldn't have done via Zoom."
Over and above marblemedia's own strategic goals, Rankin believes the company's presence contributed to a wider effort to position Canada as the next go to market for great formats. "Canada has something of a track record of relying on U.S. formats coming over the border. But credit to CBC for backing more original Canadian ideas. My impression at MIPCOM was that buyers are excited to see a new territory getting into the format supply business."
Reinforcing the point, marblemedia wasn't the only Canadian firm making waves in formats. Quebec-based Media Ranch unveiled a raft of deals, based on IP that has come through its Horsepower format incubator. President and founder Sophie Ferron said the firm would be partnering Wheelhouse on a format developed with Ubisoft, House Party: Just Dance; and with The CW on eco-focused competition format — Racing To Survive. Ferron was also thrilled that Horsepower 3 format Love Van, which is being co-developed with French broadcaster TF1, was named in The Wit's Fresh TV session as "a top trending fresh format to watch."
In terms of hard business, it is difficult to ascribe particular deals to execs in Cannes, but there's no question MIPCOM acted as a focal point for buyers and sellers of Canadian content.
Kids content was in demand, with Guru Studio licensing preschool animation series True And The Rainbow Kingdom to Clan RTVE (Spain), Carousel (Russia) and WarnerMedia Boomerang (France, Africa) among others. Epic Story Media signed deals on several titles. Preschool series Pocoyo (209 x 7 mins), for example, landed with WarnerMedia Kids & Family U.S. for its Cartoonito preschool block, and was picked up by Knowledge Network in Canada.
In scripted, French media giant Mediawan acquired global distribution rights to Anthology Productions' music-themed scripted series For the Record, as well as picking up format rights for Europe and LatAm. Charles Touboul, Mediawan VP for content, said "using a famous song as the narrative centrrpiece for each episode is an inspiring format, ripe for adaptation."
Elsewhere, Blue Ant Media EVP International Solange Attwood says: "Our virtual MIPCOM began the week of October 4 and we'll be continuing to connect with global buyers for at least another six to eight weeks. The volume of meetings has remained incredibly high and we're experiencing an acceleration of offers and bidding wars within key markets. Osprey: Sea Raptor, produced by Love Nature and CosmoVision, has already attracted pre-sales offers from several key territories and Cream Production's Bathsheba, Rare TV's Cops on the Rocks and Saloon Media's Encounter UFO are top picks among many of our buyers."
CBC's Gwen Jones McCauley, director, global distribution, was another virtual attendee. "Nothing can compare to being on-site," she says, "however we have seen a few upsides to the virtual market. The team has been able to participate in on-demand sessions which allowed us to take meetings and attend sessions, without having to prioritize one or the other. We were also able to have (and will continue to have) meetings with broadcasters that we don't typically work with. This year's MIPCOM user interface made it easy to find, track and update buyers, and it was easy to connect with them through MIPCOM's platform."
Toronto-based Boat Rocker Media  has a team of two in Cannes representing kids and unscripted content, according to Jon Rutherford, president, Boat Rocker Studios, kids & family, and rights. "The main takeaways from the experience were that it was energizing to be back in-person and the event provided a great opportunity to connect with global buyers. We were pleased to have the chance to send some of our North American-based colleagues to an event that remains an important place to build relationships and generate deals for a broad range of our titles."
MIPCOM, of course, isn't just an opportunity for Canadians to sell shows – it's also a chance for Canadian buyers to secure the best of international. Crave was one of several buyers to pick up Red Arrow Studios International's Controlling Britney Spears. Société Radio-Canada, meanwhile, bagged the rights for U.K. format What Would Your Kid Do? from distributor ITV Studios. It also acquired comedy drama series All The Way Up from Studiocanal.
Diversity drive, the future
In terms of strategic themes, diversity was top of the agenda, with Telefilm and the Canadian Media Fund both sponsoring the fifth edition of MIPCOM's Diversify TV Excellence Awards. CMF CEO and president Valerie Creighton says the awards fit the organization's commitment "to promoting projects that embrace excellence in representation and inclusion, both in front and behind the camera."
So what can Canadians expect in 2022? Capping off the event, Lucy Smith, director of MIP and MIPCOM, says plans are now underway for a concentrated three-day MIP event, to be held from April 4 to 6. In response to input from the industry, she said MIPDoc and MIPFormats will now be part of MIPTV – one registration for all events. EsportsBAR will also be co-located alongside MIPTV in April. "We have spoken to lots of businesses who were not able to attend MIPCOM who are keen to have a presence at MIPTV so it's looking very positive."