Sales come late after scaled-down TIFF 2021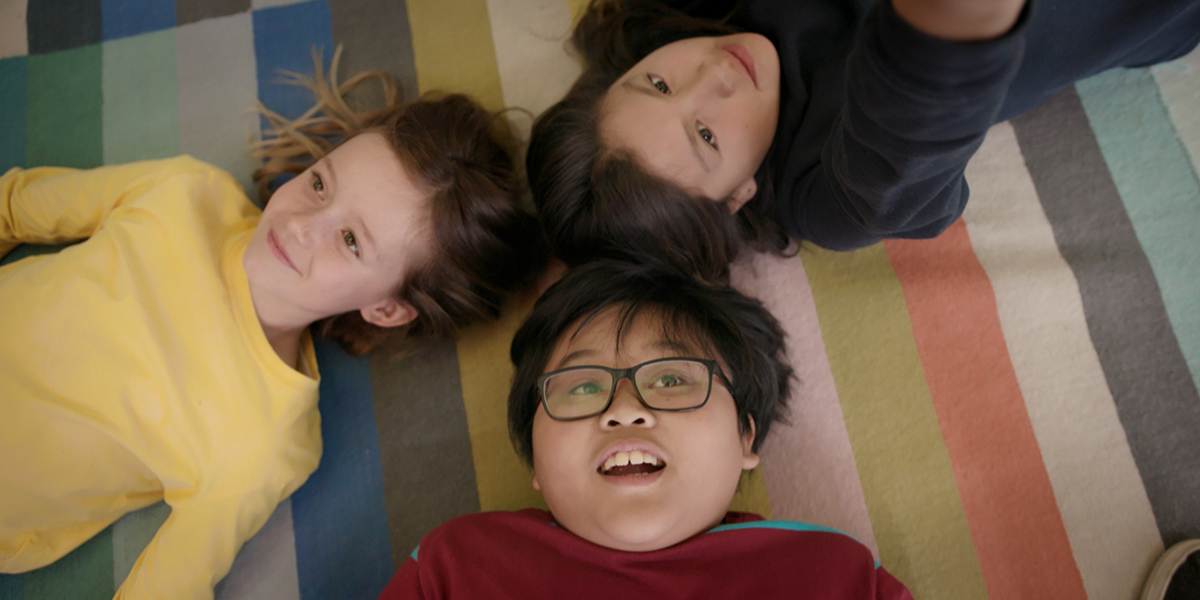 TIFF '21: Elevation Pictures co-president and Scarborough co-director discuss the pros and cons of the festival's smaller scale and hybrid approach.
The dust has settled on TIFF 2021 and the film industry is now focused on the fall and Christmas release schedules, the awards race, and the coming year. Traditionally deals struck at TIFF have gone far in dictating release slates, but at the close of this year's festival (Sep. 9-18), only a handful of sales were announced. But in this pandemic-plagued year it has just taken a little more time.
Sales announced by fest's end included the Euro satire France, Brit black comedy Silent Night and female-driven horror A Banquet, Arabic thriller Huda's Salon, and Brazilian sci-fi The Pink Cloud. That's not a lot of volume and Hollywood titles were noticeably absent in a relatively quiet edition.
"We certainly had less going on," says Noah Segal, co-president of distributor and prodco Elevation Pictures. "There were very few pre-buys, and not a ton of commercial films on the schedule to buy. Fewer of our American partners were here with films, so we had less work to do and fewer events."
But the following weeks have seen an uptick in activity for TIFF titles. HBO Films snagged Bron Studios' The Survivor – a Barry Levinson-directed Holocaust drama – for an eight-figure sum, according to Deadline. The film had interest at TIFF, but the pandemic slowed negotiations. With health concerns still high, many U.S. buyers stayed home and had to be accommodated with digital screeners.
"In a normal circumstance [a deal] might have happened in 48 hours at TIFF, but in the world we're living in it drags on because you can't get everybody in one room to make those decisions. You have to give people time," says Segal, whose company presented The Survivor at TIFF.
Also announced later were Vertical Entertainment and Roadside Attractions divvying up North American rights to Canadian-shot thriller Lakewood, starring Naomi Watts; Roadside picking up British period drama Benediction; and Neon scoring artist Rebecca Huntt's autobiographic doc Beba. According to TIFF, 52 films have been sold out of the festival, including 25 that were not part of the official selection. Total dollar figures are not available.
TIFF says approximately 350 journalists participated on the ground in Toronto along with 625 industry delegates, whereas 1,295 journalists and nearly 3,600 industry members travelled to Toronto in the last pre-pandemic year of 2019.
The festival had a second-straight scaled-down offering, this year with 132 feature films on the docket, compared to 300-plus in pre-pandemic years. In-person public and press & industry screenings returned in a substantial way – although with a 50% capacity restriction in place at theatres – and there was an option to see some films online for a limited number of viewers.
Distributors are generally proceeding more cautiously after having been burned by festival fever. One cautionary tale saw Fox Searchlight pay US$17.5 million for The Birth of a Nation out of Sundance in 2016 and the film going on to gross US$16.8 million worldwide, according to Box Office Mojo. Other factors dampening sales include a forthcoming release schedule that is already crowded and an exhibition business that has not fully recovered.
Additionally, many films are coming to TIFF with distribution in place, as presales are a crucial part of the financing puzzle. At this year's fest, Elevation had nine films to which it already had Canadian rights. But some of those films still need a U.S. distributor – a partner that will be crucial in Elevation's release plans. As with Vancouver-based Bron, producers of those films still value TIFF as a sales platform.
For many distributors, this TIFF was more about generating buzz. But there was trepidation about making films available online or bringing them to TIFF at all. Most prominently, eOne pulled out family film Clifford the Big Red Dog after partner Paramount postponed the film's Sept. 17 release due to the pandemic.
Distributors were concerned about piracy, and their fears were perhaps justified as Netflix titles The Guilty and The Power of the Dog appeared on pirate websites following their online TIFF premieres. A connection to the TIFF screenings has not been confirmed.
Some distributors allowed their films to screen in person but not online, which disqualified them from the People's Choice Award, a frequent bellwether of Oscar glory. And so one of the favourites, Spencer – starring Kristen Stewart as Princess Diana – did not compete for the prize that eventually went to Kenneth Branagh's Belfast. Neon has U.S. rights to Spencer, and Elevation has Canada.
Although Segal believes TIFF did a "decent job" of creating secure screenings, he adds, "We weren't thrilled about our films going to a festival and being watched in people's homes on a computer screen. Festivals are about eventizing and exclusivizing, and the online experience doesn't do that."
On the plus side, Canadian films benefited from a year with fewer high-profile international titles in the mix. One standout performer was Scarborough, a dramatic adaptation of Catherine Hernandez's novel about the struggles of a diverse group of Toronto neighbourhood characters, directed by Shasha Nakhai and Rich Williamson. It won the Changemaker Award for films inspiring social change, and was runner-up for the People's Choice Award and the Amplify Voices Award for best Canadian film.
It was presented at two in-person screenings with a combined maximum capacity of 291 seats, and in two sold-out digital screenings for 1200 patrons. There was one press & industry screening along with online availability. Many press members did not want to go to theatres and were sent a screening link.
"We are super-grateful that we got to show it to people in a physical theatre, because we weren't sure we would be able to for our premiere," Nakhai says. "The festival is pretty exclusive and made more so by the pandemic, but it still was a wonderful launch pad and we're going to be bringing the film to a wider audience."
The seasoned documentary filmmakers – making their dramatic feature debut under their Compy Films shingle – announced that levelFILM had come on board as Canadian distributor the week of the festival. Nakhai says conversations with U.S. and international distributors were happening before TIFF, and that has accelerated after the awards success. They are seeking an international sales agent and have been emboldened to approach companies with which they want to partner.
The ideal situation would be to synchronize a U.S. release with levelFILM's plans, which Nakhai hopes will include a Canadian theatrical release early next year. It is full circle for the director, who developed the film with assistance from TIFF's Talent Accelerator program in 2019.
TIFF, meanwhile, has to deal with a leadership void after executive director and co-head Joana Vicente announced her departure to take on the CEO role at the Sundance Institute. It has kept the doors to its TIFF Bell Lightbox facility open post-fest, after closing it in March 2020 and only using it last year during the festival. It is currently presenting foreign fest fare such as Bergman Island and Titane, as well as a mini-retrospective of works and favourites from Dune director Denis Villeneuve.