Struggle for resources impacts underrepresented screen industry workers in Atlantic region: report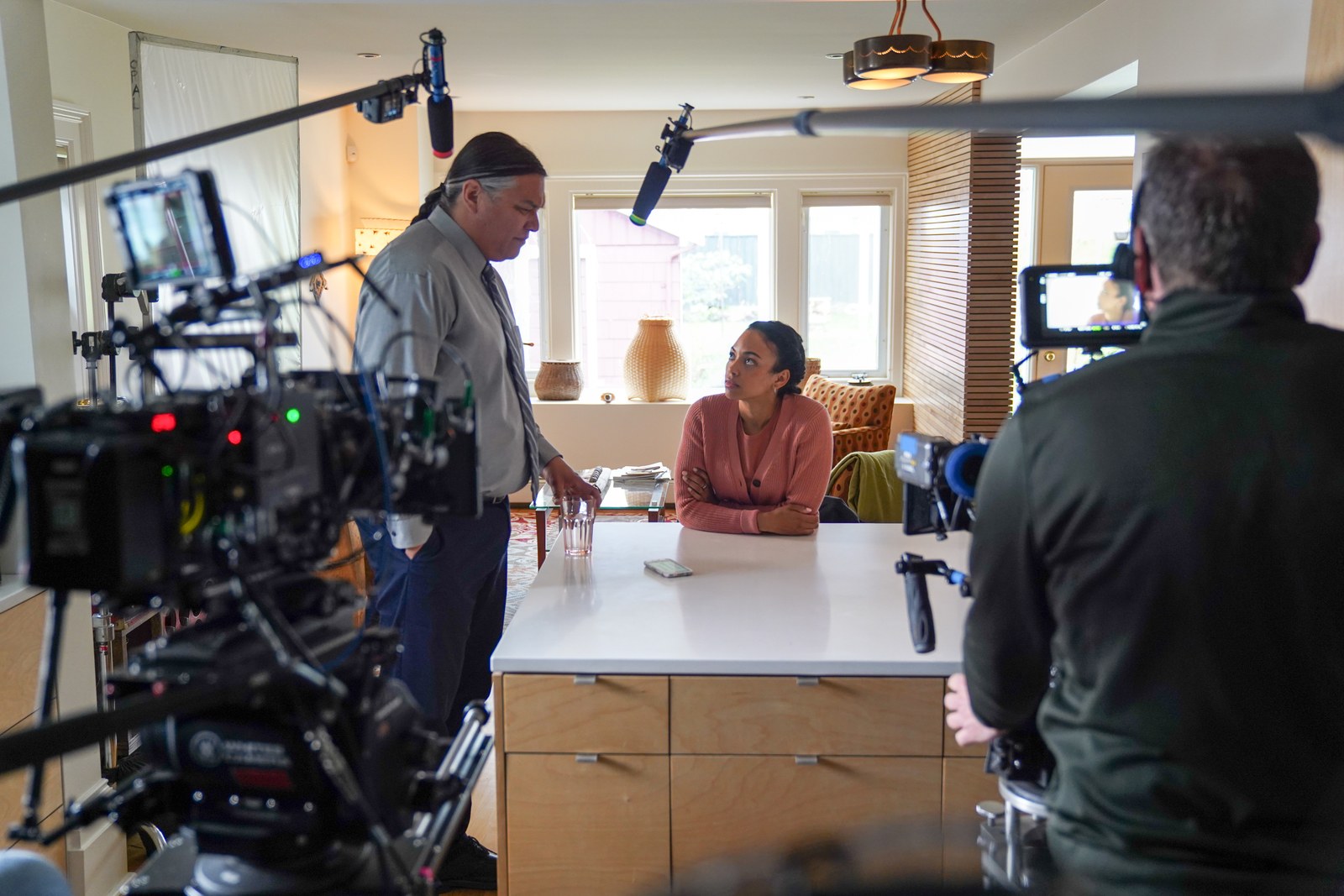 Survey paints portrait of highly educated and skilled professionals who lack access to skills development programs, unions and guilds, and work, on average, only half the year.
A  report on BIPOC representation in the Atlantic region's screen industry has revealed that visible minority professionals work only about half the year, lack access to unions and agents and have difficulty accessing opportunities to grow their skills
Workforce Survey of Diverse Screen Industry Professionals in Nova Scotia, prepared by Communications MDR, points to difficulties for creators who are Indigenous, People of Colour, LGBTQ2+, women, other-gendered, and people living with a disability in the TV, film and media industry which contributes $180 million to provincial coffers.

"It's clear we have a lot of work to do to ensure a future of the screen industry that is representative of all Nova Scotians," said Laura Mackenzie, executive director, Screen Nova Scotia, in a statement.

With 188 professionals responding to the online survey, 82% identified as diverse, 50% as women and 24% self-identified as Indigenous, Black or person of colour. The same proportion –  24% – identified as LGBTQ2+ and 18% of respondents identified as living with a disability.
All were highly educated and skilled – almost half have university degrees, and six have obtained a masters degree – and 45% have professionally worked in the film, TV and media production sector for at least 10 years, with 67% working at least five years.
The survey found that when it came to accessibility to apprenticeship or certification programs, only two percent of LGBTQ2+ and BIPOC respondents were able to take advantage of that opportunity.  Even more astonishing, the rate of participation by women in those programs was only four percent.
Rates of access to union training programs were lower for all diverse respondents: only seven percent of women have accessed the program, while four percent  of LGBTQ2+ respondents have been accepted.
Working only half the year
From February 2019 to February 2020, survey respondents worked an average of 126 days for pay, with the median number of paid days worked pegged at 87.  Half worked fewer than 87 days, with 74% of all respondents hired for five or fewer contracts during that year. Nine percent indicated they did not have any work contracts during the same time period. The number that worked without pay? 35%.
Identified barriers to employment of the diverse workforce include job opportunity unawareness, lack of access to professional networks, lack of coaching and mentoring and overt discrimination that includes ageism and pregnant women.
When it came to membership in unions and guilds, prohibitive costs and a lack of opportunities were stated as reasons for inadmission.
Recommended remedies for the situation include incentives to hire diverse professionals; funding for hiring BIPOC artists that holds productions accountable, paid mentorship opportunities and workplace access for professionals with disabilities, as they require accommodations, a more inclusive work environment and wheelchair ramps.

You can find further survey results and recommended measures here.
These survey results prompted at least one positive change: a paid mentorship opportunity for emerging diverse individuals was launched, Screen Nova Scotia's Diversity Mentorship Program.
Initially designed to offer four individuals paid four-week internships on professional film and television sets, paired with a designated mentor to gain hands-on experience in a crew position of their choice, the program expanded to include 12 internships due to overwhelming demand. Participating productions included Diggstown, Moonshine, This Hour Has 22 Minutes, and Sugar Highs.
"Diggstown jumped at the opportunity to participate in this ground-breaking program," said Karen Wetzell, executive producer on the CBC series, in a statement. "We view it as a crucial component in the participants' professional growth, but more importantly in our industry's growth."
Just how crucial a role it plays in career development is answered by a testimonial from Stevey Hunter, one of the program's participants.
"The film world can be very intimidating from the outside, so this program was an incredible opportunity to get a solid foot in the door," said Hunter. "It really opened my eyes to the everyday operations of creating a television series, helped me make connections with the community, and taught me solid skills that I can apply as I begin my career in the film and television industry."
The Atlantic region is home to more than 800 crew and 500 performers, with more than 100 producers operating in Nova Scotia.
Photo by Dan Callis, Circle Blue Entertainment