Surge in animation drives demand for talent in B.C.: report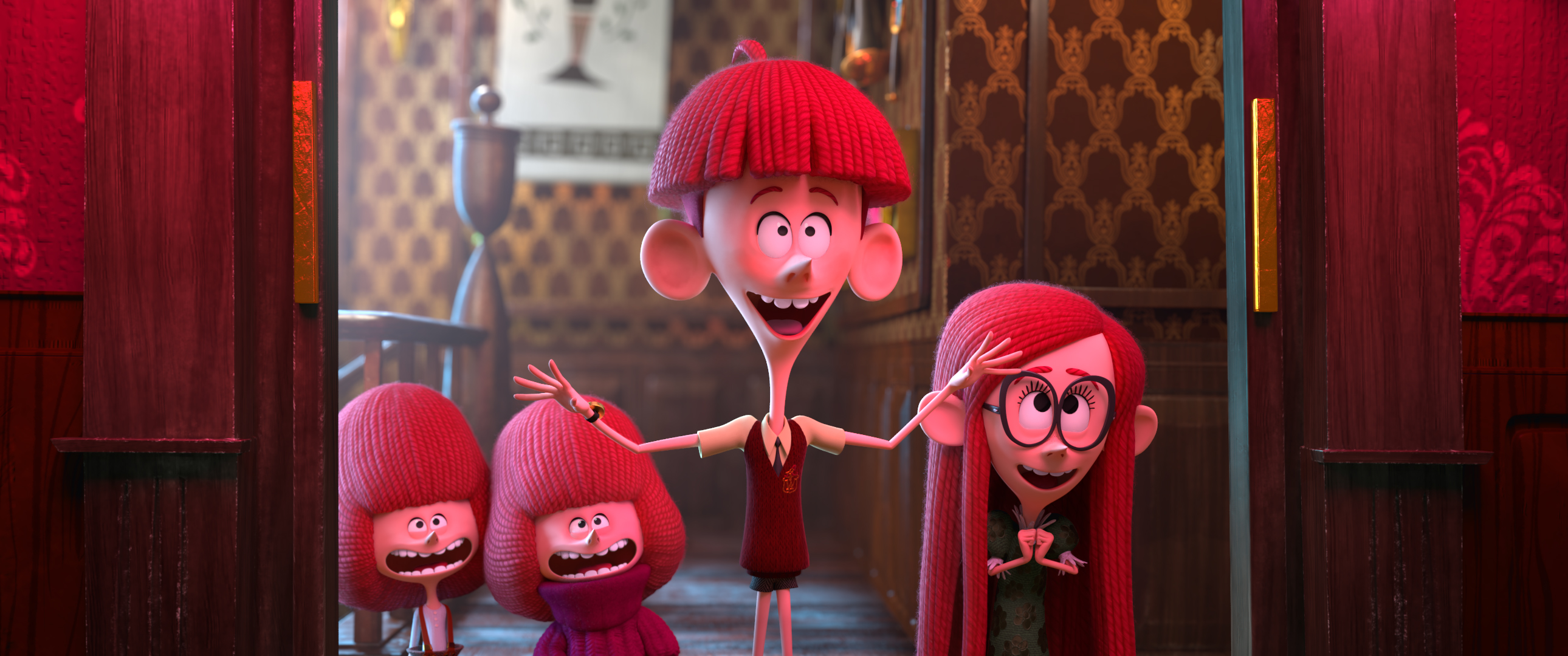 First-of-its-kind analysis of creative technology sector in B.C. highlights sector as key driver of economic growth and employment, despite pandemic impacts.
If you were thinking about relocating to the West Coast for a career in animation, now might be the perfect time.
According to a first-of-its-kind research report, nine out of 10 creative tech sector businesses surveyed (which includes gaming, animation, VFX and extended reality) noted steady or increasing demand for talent, in particular, calling out the growing demand for animated, original kids and adult content requiring a "steady stream of talent to ensure that studios can meet business needs" due to the rise of streaming.
Employment has grown up to 20% between 2017 and 2019, and is reflected in average annual salaries for tech talent of $77,146 – which is 48% higher than the average provincial wage – surpassing almost every other sector including professionals, scientists and financial experts in B.C.
A total of 49 of about 125 studios, representing 36% tech sector companies in the province, participated in interviews for Benchmarking the Creative Technology Ecosystem in British Columbia. The 168-page paper was crafted in a collaboration between DigiBC, the Information and Communications Technology Council (ICTC), and B.C.'s Ministry of Advanced Education and Skills Training (AEST). Funding was provided by the Canada-British Columbia Labour Market Development Agreement.
Among those surveyed were WildBrain Studios, Bron Animation, Atomic Cartoons, Titmouse, DNEG, Yeti Farm Creative, Sony Pictures Imageworks and Industrial Light & Magic.
Regarding streamers, the report notes that Netflix added 21 original animated shows for adults and children between January and October 2018, responding to the fact that 60% of the Netflix subscriber base consumed monthly children and family content offerings. During the same time period, Amazon commissioned 15 shows and five new animated specials. Opportunities for animators have only been amplified through the launches of Disney+ and AppleTV+ in 2019 and Peacock TV and HBO in 2020.
"Spending and interest has been a boon to the sub-sector, expanding opportunities for animators and artists while creating new business opportunities for industry veterans and giving new life to animated shows that previously struggled to find a place on network TV," the report stated.
While COVID-19 interrupted and altered several business models, animation has proven to be resilient and filled some of the void created by the live-action slump, in part due to animation studio employees' ability to work remotely.
In terms of the economic impact of the B.C. animation industry, the picture is a little more cloudy. The study states that since VFX and animation services are often compacted into one studio, reliable data separating those two sectors is unavailable.
Instead, referring to another study, the report states that the impact of employment and economic activity within the animation and VFX sub-sectors combined throughout Canada totals $1 billion – stating that the most substantial animation/VFX clusters exist in Vancouver, Toronto and Montréal.
For comparison, the study also pegs Vancouver Economic Commission (VEC) numbers in terms of direct spend of the VFX, animation and film and TV industries at $3.8 billion in 2017, but admits there is no reliable data on the economic impact of any separate sub-sector.
The VEC notes that Vancouver animation studios, animators, cartoonists and voice actors have been able to work remotely in response to high streaming service production demands during the pandemic, calling it "a boon to the creative economy."
However, the news hasn't been as good on the VFX front. Live-action films, which rely on VFX technology, suffered a slump as productions were suspended due to COVID-19 lockdowns. VFX was the only sub-sector to report that demand had not increased in recent years.
Other interesting facts:
Pan-Canadian wage data collected by the ICTC in 2020 suggests animation and VFX pay particularly well, with the average annual wage of someone with 3-5 years of experience in the role of Pipeline TD being over $83,000 in Vancouver.
Animation studios boast an average headcount of 195 and have a greater portion women in creative, digital or technical roles. VFX studios boast an average headcount of 223, and animation and VFX studios, combined, offer an average headcount of 383.
Animation and VFX studios rely heavily on temporary workers with fixed-term contracts ranging between two weeks to a year in length. For the majority of large VFX and animation companies employing more than 250, fixed contracts are the industry standard.
About 90% of BC's creative technology sector talent is either local or Canadian, with the remaining 10% hired internationally and often filling specific roles in short supply. The VFX and animation sub-sectors hired a higher proportion of international talent.
Over 50% of animation companies report an increase of talent demand in 2020, and enjoyed the largest increases in headcount (724 hires between 2017-2019.)
Among creative/artistic roles, the most in-demand jobs were animators, referenced as in demand by 33% companies (across all industries), followed by FX artists, referenced by 18% of companies (in animation and VFX).
In conclusion, the report recommends that visibility, tax incentives, immigration program adjustments, financial support and increased collaboration between B.C.'s post-secondary education institutions and industry could all combine to build a stronger technology sector in the province.
"Ensuring the continued success of this sector is dependent on timely and robust access to skilled talent needed to fill key in-demand roles at all levels," the report noted. "With support, it can continue to produce internationally successful Canadian anchor companies and provide high-quality employment opportunities for British Columbians."
Tax credits used by animation and VFX companies include the Production Services Tax Credit, and the Digital Animation, Visual Effects and Post-Production credit which allow eligible businesses to offset 28% and 16% of eligible labour costs, respectively.
Photo: The Willoughbys from Bron Studios