In brief: CBC goes green, London pitch program projects, Shorts director makes tall impact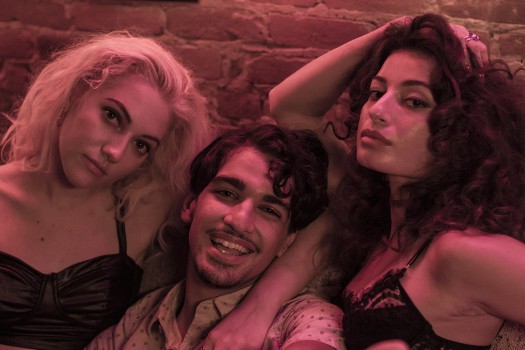 CBC goes green for October
CBC, CAVCO and the CMPA are launching free sessions about sustainable production from Oct. 19 to 21 as part of the One Stop Business Workshop series. The 60- to 90-minute virtual sessions are held once per day at 2 p.m. EDT with speakers from CBC, CMPA, Creative BC, Earth Angel, Green Spark Group, Mercury Films, Ontario Creates, Ontario Green Screen, Shaftesbury, Sinking Ship Entertainment and William F. White International.
The One Stop Business Workshop was launched in June 2020 for emerging producers and creators from underrepresented groups with virtual sessions on the business and financing aspects of the film and TV industry. The 25 existing sessions created so far have been viewed more than 24,000 times, according to CBC.
London pitch program selects finalists
Six films have been selected to pitch at the Feature Film Project Pitch event at the Ontario Screen Creator's Conference in London, ON. The selected projects are Penny Eizenga's Pretend to Sleep (Pelee Entertainment); Geordie Sabbagh's Audit (tm words); Emma Jean Sutherland's The Day Lacey Called (Third Culture Films); Sean Cisterna's One Night; Dennis Nicholson's Hell's Bells; and Greg Segar's Jane (Matchbox Pictures). The films were selected by consults and board members of London's Forest City Film Festival.
The judging panel includes House and The Good Doctor creator David Shore; Paige Murray, executive in charge of development, drama at CBC; Greg Jeffs, client services at William F. White International; and Kelly Payne, director, business affairs, production funding at Blue Ant Media. The total prize for the winning pitch amounts to $60,000 to cover production costs for their film, which must be partially shot in London to qualify. This year marks the first time films outside of London were eligible to apply.
European buyers showcase picks first Canadian entry
Poland's hybrid American Film Festival in Wroclaw has chosen the first-ever Canadian independent film entry for its US & Canada in Progress programme.
Coming-of-age drama Montréal Girls (pictured) from award-winning director shorts Patricia Chica (Morning After), produced by Chica with Objectif 9′s Bahija Essoussi and Samuel Gagnon, was selected as one of six feature-length films to take part in the invite-only 11th buyer showcase at the 12th annual festival which runs Nov. 9 to 14 in person, and online from Dec. 1 to 14.
Chica's film will be presented as a work-in-progress to European buyers, sales agents, distributors, and festival programmers and post-production houses/investors will be in attendance. One film of the six films will be selected to receive a US$10,000 cash prize for post-production services in Poland.
"We are so excited to have Montréal Girls be our first Canadian film… The film's vibrant energy captivated us with every scene. The story is a genuine reminder of why it's important to remain true to ourselves and never stop exploring our innermost dreams and desires," said Monica Semczyk, US in Progress senior programmer, in a statement.
Chica developed Montréal Girls with her writing partner, award-winning writer Kamal John Iskander. The film will be distributed in Canada by Filmoption International. Chica is repped by Mojo Global Arts.