Avocado Toast raises team for second season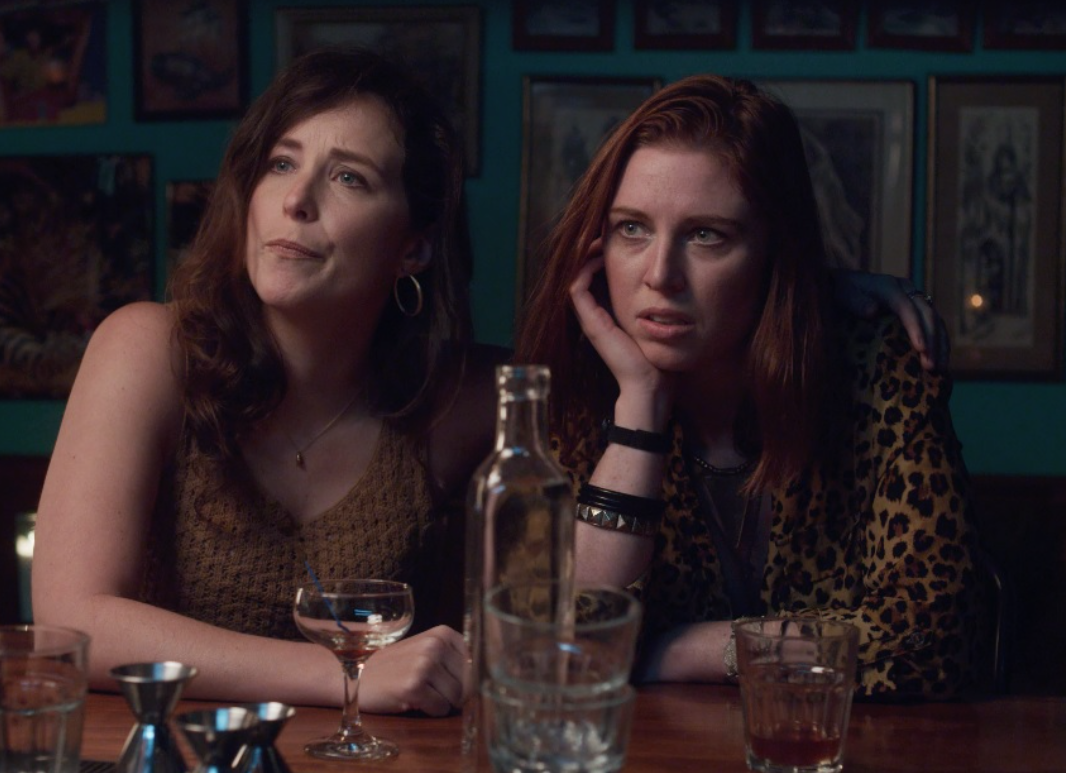 The CSA winning short-form digital comedy heads back into production with OUTtv's Brad Danks and Philip Webb as executive producers.
OUTtv's Avocado Toast is back.
Cameras started rolling today (Oct. 15) in Toronto for the second season of the Canadian Screen Award-nominated web series.
The heartwarming queer dramedy picks up where it left off: Molly (Heidi Lynch) is back in Toronto with bad hair and undiagnosed endometriosis… while Elle (Perrie Voss) has joined a cult after suffering a burnout induced breakdown, leaving her company and ambitious assistant Jordan (Alexander Nunez.)
Produced by Border2Border Entertainment's Charlie David with showrunners Lynch and Voss, this season's 10-x-15-minute run finds OUTtv's Brad Danks and Philip Webb serving as executive producers.
This year's agenda is simple, says co-creator Heidi Lynch, who also serves as writer on the series.
"We are continuing to open conversations that do not get enough attention and push for more interesting and nuanced representation that is needed in Canadian television," said Lynch, in a statement. "For me personally, the recent celebrity diagnoses of endometriosis will create change, but 1-in-10 women are walking around in pain – and not being listened to. I hope our season two can contribute to women being heard and taken more seriously."
Adds co-creator Perrie Voss: "This season is bringing another serving of important and relevant queer content to your plate in our signature style of dramedy. I'm personally very interested to explore our theme of mental health within our workaholic culture and need for external validation which ultimately leads to burnout/breakdown. Within that realm, our story advocates for the need of personal boundaries from external validation but also the necessity of asking for help and the need for rest and recuperation."
The principal cast features Clare McConnell (Murdoch Mysteries, Hudson & Rex, Star Trek: Discovery); Prince Amponsah (Orphan Black); Nelu Handa (Baroness Von Sketch, Run the Burbs, Sort Of ); Scott Cavalheiro (Good Witch, Indian Detective, Schitt's Creek); Mag Ruffman (Alias Grace, Road to Avonlea); Elena Juatco (Jann, Schitt's Creek, Hudson & Rex); Katelyn McCulloch (Pretty Hard Cases, Mind Fudge); Jefferson Mappin (Warehouse 13) and Brenda Robins (What We Do in the Shadows, Heartland) with Sam Coyle (Hazy Little Thing – CFF) returning to direct.
Season two is scheduled to make it world premiere next July on OUTtv.com, OUTtv's digital streaming platform, which is available at OUTtv.com, on iOS and Android devices, Apple TV, Roku and Canada and U.S. web browsers. OUTtv is also available in Canada and the USA as an Apple TV Channel and as an Amazon Prime Video Channel.