Former CBC exec steps in to lead Hot Docs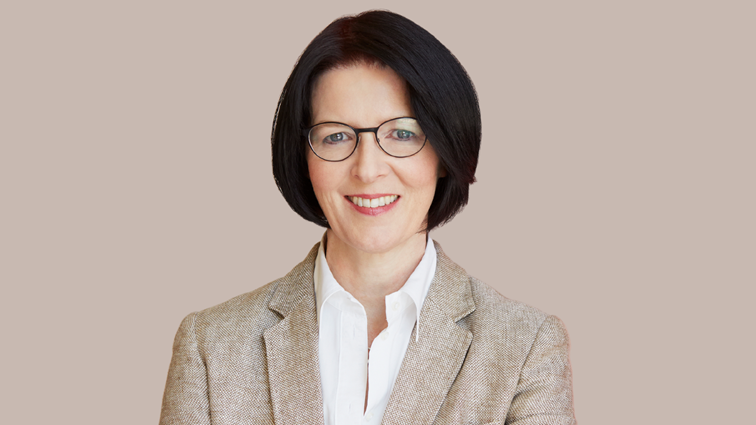 Former CBC VP Heather Conway named executive director and co-president after a months-long international search by the organization.
Heather Conway, former executive VP of English services at CBC/Radio-Canada, will soon take the reins at Hot Docs, North America's largest documentary festival, conference and market.
Conway has been named the Toronto-based fest showcase's new executive director and will share the presidency with veteran Chris McDonald, who oversees the direction of Hot Docs Ted Rogers Cinema, Hot Docs at Home VOD platform and other funding programs and projects.
Falling under her mantle of responsibilities are strategic leadership and management of the annual Hot Docs Festival, industry programs and other year-round initiatives. Conway will also collaborate with Hot Docs directors Alan Black and Erin Lau – who were upped to managing directors on the new executive team.
Conway, who assumes her new position at the non-profit organization on Nov. 4, replaces former executive director Brett Hendrie, who departed in March 2021 after eight years in the role and almost two decades with the fest overall to join the University of Toronto's Rotman School of Management.
While head of CBC English Services from 2013 to 2018, Conway led CBC's digital transformation and launched CBC Gem, the public broadcaster's streaming service. Hit series Schitt's Creek, Kim's Convenience, Baroness Von Sketch, Anne with an E, Alias Grace, Caught and The Book of Negroes were produced under her tenure, and Conway marked a return to arts programming back on the network.
Additionally, Conway shifted the focus of documentary programming from in-house to independent POV.
Her radio accomplishments included transforming the CBC into a top podcaster, with record high audiences in both music and talk programming.
Conway, who also sits on the boards of Amex Bank of Canada, Great West Lifeco and the advisory boards of Samara and The Walrus, was named Woman of the Year by Women in Communications and Technology in 2017, and received a Bonham Centre Award by the University of Toronto's Mark S. Bonham Centre for Sexual Diversity Studies, and the Lifetime Achievement Award by Leaders to be Proud Of in 2019. She was also honoured with a Top 40 under 40 distinction.
In her pre-CBC life, Conway ran all non-curatorial/development operations at the Art Gallery of Ontario.
"Heather is a visionary leader who brings with her a sharp intellect, acute strategic skill and an impressive breadth of experience," said board co-chair Lalita Krishna, in a statement.
"Hot Docs is a hugely valuable cultural institution as famous for its down-to-earth friendliness and inclusion as it is for its commitment to documentary filmmakers and their important work," said Heather Conway, in a separate statement. "I'm thrilled to be joining the team."
The 2022 festival is scheduled for April 28 to May 8. This year's festival, held virtually, handed out over $244,000 in cash and prizes. Winners qualify for consideration for the Academy Awards in the feature and short doc categories.