MIPCOM '21: Canadians will have a stripped-back presence in Cannes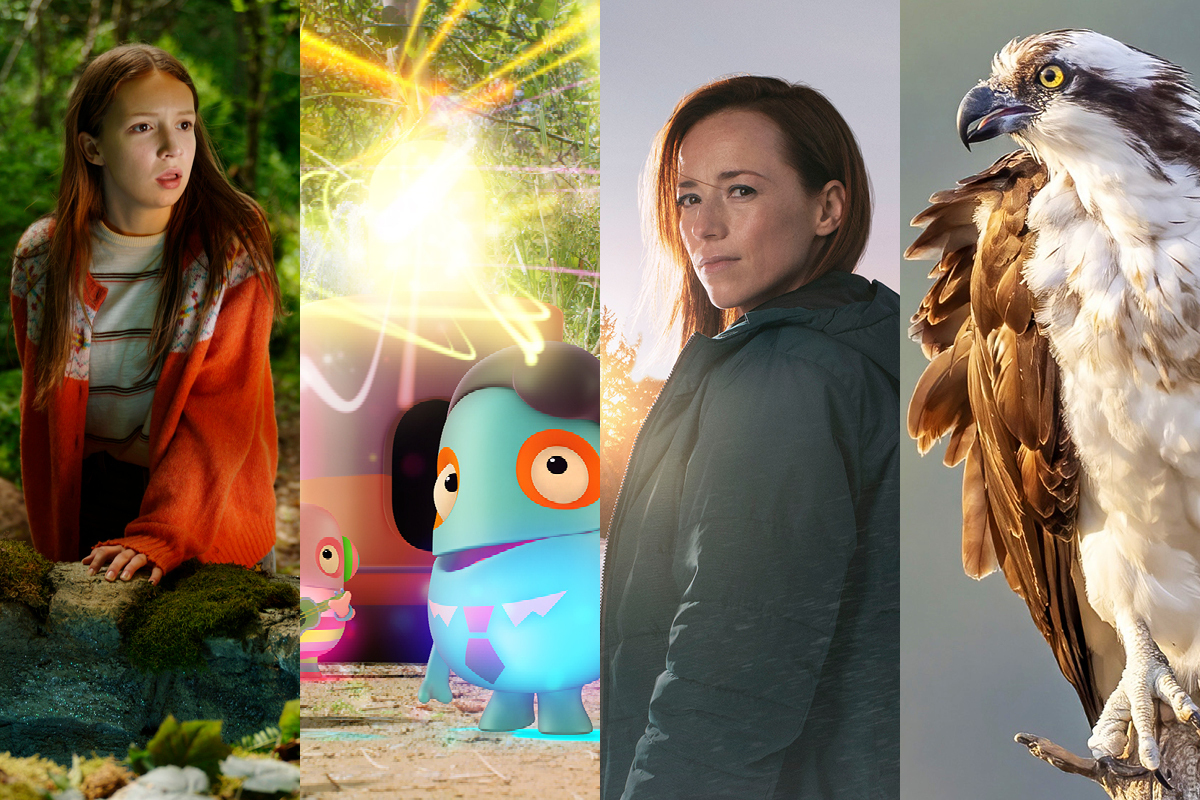 None of the 100-plus Canadian companies are among confirmed exhibitors, and more than one in three attendees are virtually attending the TV sales event in Cannes next week.
M IPCOM is one of the global TV industry's leading annual sales events. But with Covid-19 continuing to present logistical challenges, Canadian producers and distributors are adopting a cautious approach to 2021′s edition – combining digital engagement with a stripped-back presence at the Cannes-based event.
While more than 100 Canadian companies signed up to attend the event, about 35% of registered attendees will participate virtually,  and the key physical presence in the famed Palais des festivals will be two Canadian pavilions.
Francesca Accinelli, VP of promotion, communication and international relations at Telefilm, says she is excited for Canada to be in Cannes "after nearly two years of participating in international events virtually. In partnership with the CMF, Creative BC, Ontario Creates, the Talent Fund and the Trade Commissioner Service in Paris, we have a new eco-friendly pavilion to facilitate networking and stimulate copro, acquisitions and sales."
Also accessible online until Nov. 30, the pavilion has 60 registered participants. Among planned events is a networking breakfast (Oct. 12) where partners can meet Canadian producers. Planned participants from series and docs include Muniré Armstrong (Toronto's YN Films), Nikki Cole (L.A. and Toronto's Moving Visions), Julian De Zotti (Toronto's Anthology), Heidi Lasi (Ottawa's Pelee Entertainment), Colin Riendeau (Montreal's No Water Studios) and Nicola Waugh (Calgary's Kino Sum).
Also with boots on the ground will be the Quebec Creatif Pavilion, organized by Quebec cultural body SODEC. At press time, SODEC expected 25 companies to be on site. Quebec highlights include a participant in the CANNESERIES festival: web series I would like to be erased, from Montreal-based Babel Films. Also a feather in Telefilm's cap, the eight-parter is based on the novel of the same name by Quebec writer/filmmaker Anaïs Barbeau-Lavalette (Inch'Allah).
Mia Desroches, head of content distribution partnerships at CBC & Radio-Canada Distribution, says her division has reluctantly decided to stay virtual this time. "But we have developed a robust system over the last 18 months, so it won't impact our negotiations with buyers. The key difference is that it extends the MIPCOM window beyond the usual dates – so we are talking to buyers for three or four weeks."
Montreal-based Desroches says she will be pitching kids and drama titles, while her Toronto-based colleague Gwen Jones McCauley leads on factual. Key kids titles include preschool animation Glowbies (Gallus Entertainment) and live-action comedy Do No Enter! (co-produced by Christal Films and Gaëa Film). In scripted, "our emphasis is on French language titles, which are benefiting from streamer driven demand. We have titles like Wipe Me Away, selected for CANNESERIES, and After, which explores the aftermath of a tragic event in a small town. Our titles are available in their original form or as formats."
Blue Ant Media EVP International Solange Attwood says her company is also gearing up for a 100% virtual MIPCOM, with 2022 targeted as the return to physical markets. Despite missing "the energy of face to face pitching and the serendipity of accidental meetings," she says "we have perfected our approach to connecting with clients digitally."
Top titles on Attwood's slate include a sumptuous 4K natural history special Osprey: Sea Raptor and energetic, fast-paced history series History by the Numbers (20 x 60 mins). "We're seeing a continued shift towards co-production," she observes, "as content creators seek to meet buyer demand for premium quality."
MIPCOM 2021 is a key market for Pink Parrot Media, the Canada-Madrid based company best known until now for its film slate. In September, it established a TV distribution division and appointed Begoña Esteban as head of international TV sales & acquisitions. Attending in person, Esteban will begin initial sales for animated series Butterfly Academy, a 52 x 11-minute CGI animated series with an ecological theme, and Joy Eternal (13 x 11-minute young adult).
At time of writing, leading firms including Boat Rocker, Breakthrough, marblemedia, WildBrain and 9 Story Media Group all looked primed to have executives in Cannes, though none have their own sales stands. The largest contingents are Boat Rocker Rights with 11 team members registered, while Sinking Ship has six.
Boat Rocker president Jon Rutherford says: "We're planning to have three people, representing our sales and development teams, attend MIPCOM. We're excited to have an in-person presence and look forward to showcasing our growing slate of content. This includes our No. 1 preschool cable series Dino Ranch, currently in production for season two, and new culinary series, Mary Makes It Easy, starring Canadian Screen Award-winner Mary Berg."
WildBrain's headline titles include new Strawberry Shortcake content, Berry In The Big City (80 x 4-minute); and a 10 x 45-minute scripted series Ruby and the Well. An original commission from WildBrain's Family Channel in association with BYUtv, the series is produced by Shaftesbury. Caroline Tyre, VP of global sales and rights strategy at WildBrain, calls it "a wonderful family drama about young people relying on guts and ingenuity to grant wishes from a mystical source."
Toronto-based marblemedia will be represented in Cannes by Diane Rankin, head of distribution division D360, and AJ Trauth, VP of kids. Ahead of MIPCOM, marblemedia co-CEO Matt Hornburg said priorities would include tape sales and format deals on factual entertainment series Race Against The Tide and Best In Miniature.
Among Canadian producers staying virtual is Firestarter Productions' Colette Vosberg, who will be seeking co-producers on a documentary. "I also have a market-ready kids project for MIPCOM Jr. called Bug Hunter," she says. "It is a copro between Canada and New Zealand that comprises 8 x 10-minute webisodes and an HTML5 game."
Cedar Island Films' Andrew Williamson opted for digital. His priority is pitching projects. "We are looking for a French co-pro partner on a series called APT La Fayette with Jackie Kai Ellis. We're also pitching a feature doc – America's Radioactive Secret, based on the Rolling Stone article by Justin Noble." Logistically, Williamson is "curious how meetings between in-person and virtual attendees will work."
Producers in Cannes include Rezolution Pictures' Christina Fon: "It's the first real, physical market I've attended (during COVID). I'm looking to meet broadcasters/platforms from various countries to discuss our catalogue. I'll also be pitching a drama and a factual series."
Fon says: "For me, this market is all about reconnecting in person, so I'll be attending networking events and having some much needed face-to-face time with partners. One event we are always keen to support is the diversity awards. Events like this are opportunities for Rezolution to contribute to these much needed conversations."
Telefilm and the CMF are partners of the MIPCOM Diversify TV Excellence Awards, and Canada has several productions nominated.
These include 16 Hudson (Big Bad Boo Studios), Lockdown (Sinking Ship Entertainment), L'effet secondaire (Zone 3), Shine True (Vice Studios), Six Degrees (Encore Television) and Christmas Ever After (Neshama Entertainment, Vroom, MarVista Entertainment). Winners will be unveiled at an awards ceremony next Wednesday (Oct. 13).
The event runs from Oct. 11 to 14.
Photos (L-R): Ruby and the Well, Glowies, After and Osprey: Sea Raptor.