Multi-award winning producer named university chancellor
Lakehead names the first person of colour, Vision TV founder Rita Shelton Deverell, to lead the institution starting in 2022.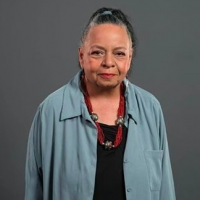 Known for breaking barriers, Rita Shelton Deverell has been named as the 10th chancellor of Lakehead University – the first woman of colour to hold that role at the Thunder Bay, ON institution.
"You can't be what you can't see," says Deverell, adding she was "deeply honoured" to be chosen to take on the symbolic role, following convocation in 2022.
"Symbols are important: some will see a woman… others will see a person of colour. Still others will see an artist, a teacher… and I will do my best to represent Lakehead University to all its many past, present, and future communities and stakeholders."
As the ceremonial head of the university, Deverell will bestow all degrees, advise and support the school's president,  act as an ambassador for the post-secondary institution and participate in philanthropic initiatives. The three-year term role is unpaid, except for expenses.
The two-time Gemini award winner, 2018′s ACTRA Woman of the Year, and founder of Vision TV isn't backing away from producing and directing.
In fact, Deverell leaned into the challenges of social isolation and education during the pandemic by creating an anti-racism and identity education project funded by a 2021 Canada Council grant involving a full-length digital version of her play Who You Callin Black Eh?, which examines racial identity and expectations through the coming of age tale of Heroine, a young woman with a white mother and Black father.
The active theatre artist, says she is working on a web-based study guide for the play along with colleagues, anti-racism educators and Mount Saint Vincent University in Halifax. Presented at the 2019 Toronto Fringe Festival, the play won the Teen Critics Jury Award.
Deverell has previously been awarded the Black Women's Civic Engagement Leadership Awards in 2010, and coordinated ACTRA's earliest study on diversity called Equal Opportunities to Perform back in 1987.
Her previous roles in education include a stint as acting director of the University of Regina's journalism school – the first such position held by a woman in Canada. In 20015, she was named as a member of the Order of Canada for her work as a journalist. Under her leadership as director of news and current affairs at ATPN, she launched the first daily national news show in 2002.
"Dr. Deverell has been a pioneer and barrier breaker throughout her distinguished career in broadcasting, journalism, and theatre. Her commitment to advocating for an inclusive post-secondary education aligns well with Lakehead University and the board's commitment to diversity, equity, and inclusion," said Angela Maltese, chair of Lakehead's board of governors, in a statement.
The selection process saw both the public and university communities submit nominations, which the 26-member electoral board reviewed before recommending Deverell.
Deverell continues to hold a number of other roles: a trustee of the Royal Ontario Museum, a member on CBC's board of directors, and an adjunct professor of women's studies at Mount Saint Vincent and of education at Lakehead.