Drunken Birds to represent Canada for 2022 Oscars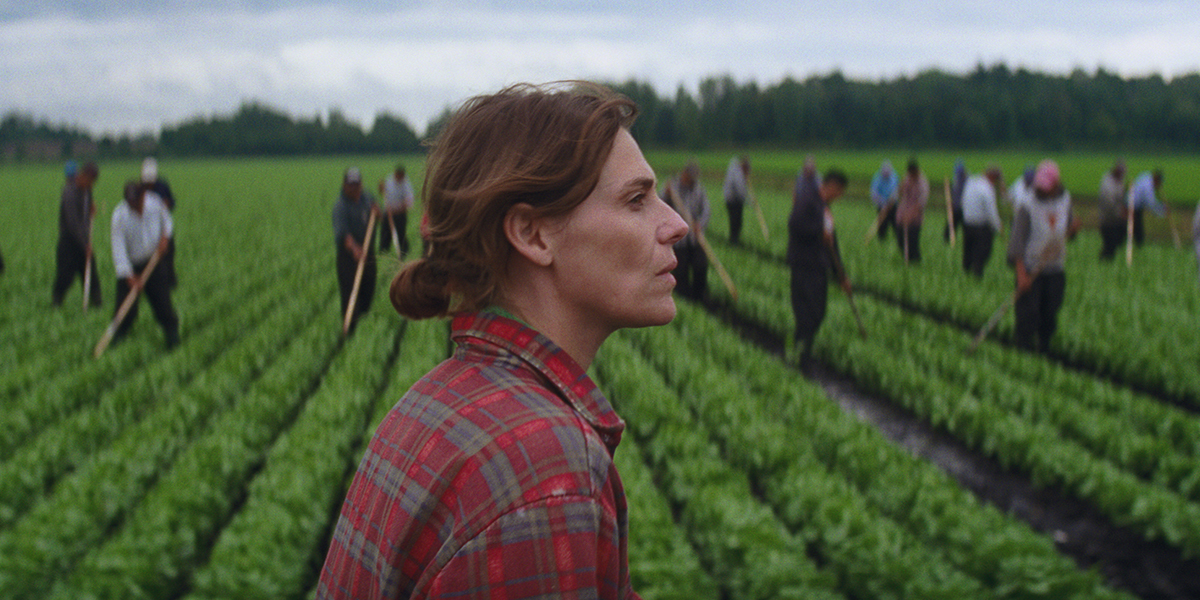 UPDATED: The film, which recently had its world bow at TIFF, will be submitted for Best International Feature Film for the 94th Academy Awards.
Telefilm has announced Ivan Grbovic's Drunken Birds (Les oiseaux ivres) will represent Canada for the Best International Feature Film category at the 94th Academy Awards in 2022.
The film, which is produced by Montreal's micro_scope, had its world premiere at the Toronto International Film Festival (TIFF) on Sept. 13. It is directed and co-written by Grbovic and co-written by Sara Mishara.
Les Films Opale holds the Canadian distribution rights to the film, which is to be released in cinemas on Oct. 15. The 94th Academy Awards will be held on March 27, 2022.
Luc Déry, president of micro_scope, told Playback Daily during a press conference that the film currently does not have U.S. distribution, but is hopeful that the selection will increase international distribution interest. "It's a very difficult year and things go slower than usual, I have to admit," he said. "Foreign distributors have a lot of films on their shelves and are very careful. Fewer distributors than usual were part of TIFF [in 2021] and got to see the film, but of the ones that have, a very big percentage of them really liked the film."
The selection for Best International Feature Film submission includes a budget of $140,000 from Telefilm toward the Oscar campaign, which includes travel and publicity.
"This year, 10 films were submitted to the pan-Canadian selection committee, and Drunken Birds (Les oiseaux ivres) was chosen as the film with the best chance of being nominated for this prestigious award," said Christa Dickenson, executive director and CEO of Telefilm, in a statement. "Telefilm will support the film's team on this exciting journey. This vote of confidence is a phenomenal springboard for these creators and a terrific opportunity for Canada to demonstrate the excellence of its film industry."
Drunken Birds competed in TIFF's Platform programme in 2021, with the prize going to Kamila Andin's Yuni.
So far, 15 countries have submitted their entries for the 2022 Oscar category, with 93 countries submitting in 2021.
The film was selected by a pan-Canadian committee comprised of 20 members representing "key government agencies and national film industry associations." To be eligible for the Best International Feature Film category a film must have been produced outside of the U.S., be in a language other than English and have a theatrical release in the submitting country for at least seven days between Jan. 1, 2021 and Dec. 31, 2021.
Last year, Telefilm initially picked Deepa Mehta's film Funny Boy for Best International Feature Film category, but it was later deemed ineligible by the Academy. It was replaced with Jean-Philippe Duval's 14 Days, 12 Nights.
Eight Canadian films have been nominated for the Oscar category, formerly known as the Best Foreign Language Film, with one film going on to win: Denys Arcand's The Barbarian Invasion (Les Invasions barbares) in 2004.
Past nominees include Kim Nguyen's Rebelle in 2013, Philippe Falardeau's Monsieur Lazhar and Agnieszka Holland's In Darkness in 2012, Denis Villeneuve's Incendies in 2011, Mehta's Water in 2007, and Arcand's The Decline of the American Empire (Le Déclin de l'empire américain) in 1987 and Jesus of Montreal (Jésus de Montréal) in 1990.
Updated on Oct. 5