Vancouver appoints new acting film commissioner
Former location manager Geoff Teoli 'knows the city inside out' and is tasked with facilitating investment at the third-largest production centre in North America.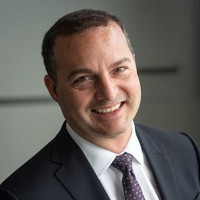 Geoff Teoli has been appointed as Vancouver's acting film commissioner.
The screen industry veteran – who brings over two decades of experience on locations, permitting and workplace safety – is stepping in after the departure of David Shepheard, who was the first-ever to hold the role. Hired in 2016, Shepheard departed in July to assume the role of VP of operations at Martini Film Studios.
Teoli will lead initiatives to encourage business development and attract high-impact investment to the city. According to the commission's latest statistics, the city's film and television industry employs one in 20 people and generates close to $4 billion in production investment annually. The post-production and animation sectors are expecting to see more opportunities due to demand from streaming services and international prodcos.
Formerly, Teoli was the city's senior manager, films and special events, tasked with overseeing logistics for thousands of films each year. Prior to that, he spent 18 years as a location manager and served five as executive director of the industry's health and safety association, ActSafe.
"Geoff's credentials are top-notch and we're very fortunate to have him join us as acting film commissioner for a city he knows inside out," said Eleena Marley, CEO of the Vancouver Economic Commission, in a statement. "The key objective of working with Geoff and industry partners over the next six to 12 months will be to identify and evaluate a long-term strategy for the Vancouver film commission and our work supporting this crucial economic pillar."
Marley, who has been acting CEO since February 2020, assumed the position fully earlier this month.
"The motion picture industry in B.C. is recognized internationally for its collaborative nature, and we are proud to leverage our long working history with Geoff as he steps into this new capacity for the City of Vancouver," said Marnie Gee, BC film commissioner, in a statement.