Sphere Media adds feature film, fiction producer to team
Veteran film producer Marie-Claude Poulin – who has a long track record of working with both emerging and established talents – joins the Montreal-based producer and distributor.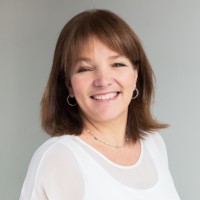 Production and distribution group Sphere Media, the parent company of Sienna Films and BGM, has brought veteran film producer Marie-Claude Poulin (pictured) on board.
In the role as producer, Poulin will be responsible for Montreal-based Sphere Media's feature film and fiction projects. She will begin the role Oct. 12, reporting initially to chairman and CEO Bruno Dubé.
With 18 feature films to her credit, the prolific Poulin founded her own production company MCP Production in 2016 to produce domestic and international projects, and she created a division to also produce TV content. Her latest feature, Tempête, co-produced and directed by Christian Duguay, will be released in France and Canada in 2022.
Poulin's previous work has garnered numerous festival award nominations both locally and abroad. The Jean-Marc Vallée-directed Café de Flore was selected for Venice Days. Rebelle, directed by Kim Nguyen, was an Oscar nominee for Best Foreign Film in 2013, and won the Genie and Jutra awards for Best Feature Film of the year. Brooklyn (John Crowley), which she co-produced, received three Oscar nominations, including Best Picture.
An advocate for the industry, Poulin sits on the board of the Quebec Bureau of Cinema and Television and has been jurist or panelist at numerous film events across the country. She was a 2020 participant in the Banff World Media Festival's pitch program.
"We're delighted to welcome Marie-Claude Poulin into the big Sphere Media family," said Dubé, in a statement. "With her extensive experience and her widely recognized know-how in the development, financing, production and marketing of feature films and television series, Marie-Claude will definitely be a valuable asset as she accompanies Sphere in its ongoing growth in Canada and abroad."
Sphere Media's other subsidiaries include Go Films, Oasis Animation, Sphere Media Distribution and international sales agent WaZabi Films.