EXCLUSIVE: Canadian Academy adds new board member
Cineplex's Thomas Santram is elevated to vice chair, Scott Henderson takes on secretary role, and Bell Media VP Justin Stockman is added to the board of directors.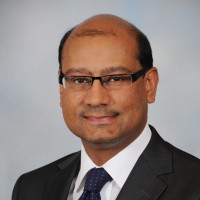 The Academy of Canadian Cinema and Television has elevated Cineplex's representative to vice chair, and introduced new roles for one former and current Bell Media executive on its board of directors.
Thomas Santram (pictured), Cineplex VP and deputy general counsel, has been elected to a two-year term as vice chair following his two-year tenure as Secretary, filling the seat left by Anne Marie La Traverse, Pink Sky Entertainment's president and executive producer.
Filling Santram's former position as secretary is Scott Henderson – president, Henderson Communications – while Bell Media's VP of content development and programming Justin Stockman has also been added to the board.
While welcoming the others, John Young, chair of the Academy's board of directors, praised La Traverse, who is remaining on the board, for her service.
"It has been a true pleasure to work alongside Anne Marie in her role as vice chair," said Young in a statement. "Anne Marie's creativity and industry knowledge have been invaluable as the Academy has continued to navigate through the uncertainty of the COVID-19 pandemic, and we thank her for her tireless efforts.
"Looking forward, we are thrilled to welcome Justin to the board, and to elevate Thomas and Scott to the executive committee. Their dedication to our organization and the industry as a whole is unmatched, and I look forward to working with them as we continue to face the challenges of a changing entertainment landscape."
Santram, employed by Cineplex since 2008, practices corporate and commercial law, supporting the movie theatre giant and its subsidiaries throughout the U.S. and Canada. A member of the Law Society of Ontario, Santram possess a Bachelor of Laws degree from the University of Western Ontario.
Henderson is Bell Media's former VP, communications, previously tasked with leading the strategic day-to-day operations of program and talent publicity, internal and corporate communications, public affairs, community investment and events and ticketing for both the company's English and French conventional, specialty, pay channels, radio, digital properties and Astral, Bell Media's OOH division. Canadian programs that have benefited from Henderson's publicity expertise include Cardinal, Corner Gas, Flashpoint, Degrassi, Letterkenny and The Amazing Race Canada, to name a few. He has been on the board for nine years.
Stockman has held a number of roles at Bell Media, including: VP, brand partnerships and client strategy; VP, premium SVOD and OTT; and VP, business and channel strategy. A Cornell University grad, the 10-year Bell Media veteran also led the launch of Crave.