Indigenous Screen Office launches new grant programs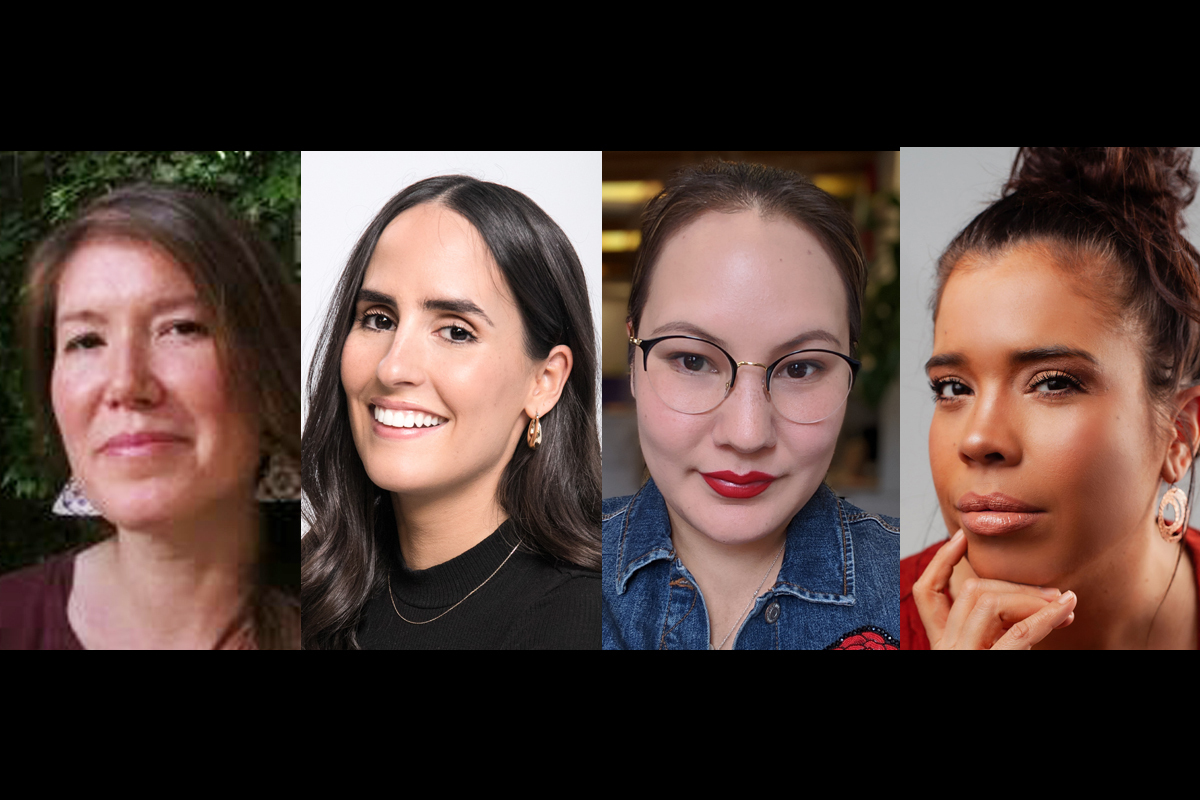 The Sector Development and Story Fund supporting training and representation, as well as post-production, marketing and distribution, will be led by a new four-member funding team.
The Indigenous Screen Office is launching two new funding programs and bulking up its staff to support screen-based content made by First Nations, Inuit and Métis peoples.
The four new hires – based in Ontario, Quebec, Manitoba and B.C. – will administer the Story Fund and Sector Development, delivering $13 million per year over the next three years with funding through the Department of Canadian Heritage.
The new funding team includes Toronto-based Tash Naveau as program manager, Story Fund; Montreal-based Isabelle Ruiz de la Orden as program manager, sector development; and Winnipeg-based Kaya Wheeler as outreach and program coordinator. They join newly promoted co-executive director Kerry Swanson and co-executive director Jesse Wente, both based in the ISO's Toronto office.
Vancouver Island-based Kristy Assu will join the organization as director of funding programs in November.
"We have built a strong team who are inspired to move us closer to Indigenous narrative sovereignty in the screen-based sector in Canada," said Wente in a statement.
The Story Fund, headed by Naveau, a member of the Anishinaabe community of Ontario's Mattagami First Nation, will aid creators in the development and production of Indigenous-made content and provide enhanced support for post-production, marketing and distribution.
Naveau, whose film industry experience includes coordinating and assisting short-form independent projects, coproducing, editing videos for non-profit organizations and collaborative projects within the Toronto Indigenous community. Naveau, a member of Moontime Productions collective and a media maker for documentary content, has dabbled in multimedia installation after her MFA in Documentary Media from X University. She has presented work at a variety of film festivals and at the Toronto Reference Library, Toronto's Allan Gardens Park and the Ontario Science Centre.
The Sector Development grant, administered by Ruiz de la Orden, a member of Six Nations of the Grand River Territory (Turtle Clan), will back projects that increase Indigenous training, participation and representation in all roles across the screen sector.
Sporting an academic background in art history and working in production and broadcasting for the past five years – including a stint at APTN as a programming coordinator for the network's streaming and linear services, Ruiz de la Orden spent the summer of 2021 participating in the Hot Docs Podcast Development Lab to research and develop her own work of narrative nonfiction.
Assu, an experienced producer, project manager, program developer and production financier – most recently with Telus Storyhive and Originals – has the distinction of serving as the line producer and production supervisor for the first-ever Haida language feature film, SG̲aawaay Ḵ'uuna (Edge of the Knife).
A graduate of the Indigenous independent filmmaking program at Capilano University, Assu also holds a certificate in entertainment law from Osgoode Hall Law School. The former independent producer for APTN is Haida and Ligwilda' x̱ w from the We Wai Kai community of Quinsam.
"We are very excited to announce a full suite of programs that respond to the needs of Indigenous storytellers," said Swanson in a statement.
Also unveiled is a new deadline for the third year of the Netflix Apprenticeship and Cultural Mentorship Program, and a new application portal for all programs called ISO Apply on the organization's freshly revamped website.
Current and recently funded ISO projects include Night Raiders, scheduled to hit theatres next week, and the recent broadcast premiere of  Spirit to Soar on The Passionate Eye, with an Anishinaabemowin version of the film available on CBC Gem. Another ISO-funded project was the TIFF-screened Wildhood.
The ISO's founding partners include APTN, Canada Media Fund, Canadian Media Producers Association, CBC, and Telefilm Canada.
"The momentum of Indigenous creative output across the country continues to grow and the ISO is thrilled to support all forms of storytelling on screen created by individuals, companies and communities," added Wente.
 Photo (L-R clockwise) Tash Naveau, Isabelle Ruiz de la Orden, Kaya Wheeler and Kristy Assu.