Enderby Entertainment expands into NFT space
Company co-founder Rick Dugdale launches VUELE as an additional revenue stream for the industry, and drops first NFT feature film Zero Contact starring Anthony Hopkins.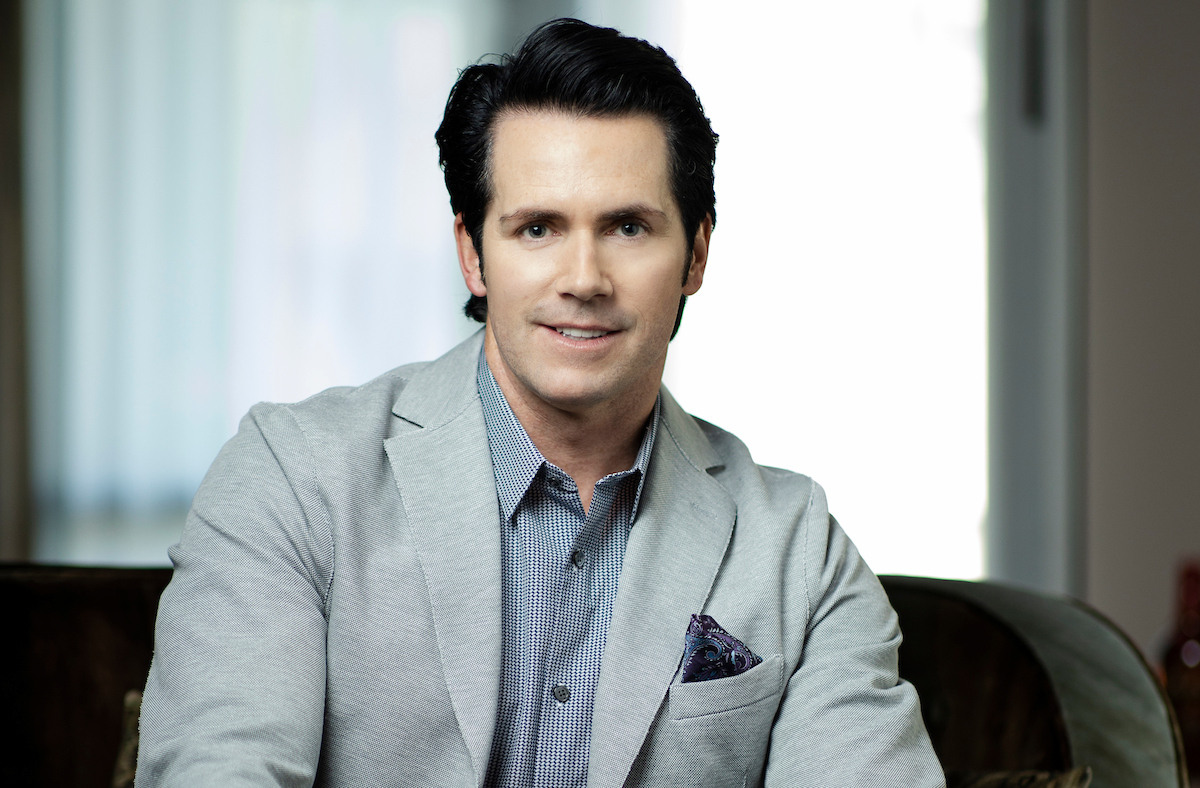 The next big thing in entertainment is here.
Or so believes Okanagan-born CEO Rick Dugdale, whose Enderby Entertainment teamed with CurrencyWorks this summer on the launch of the first direct-to-consumer, full-length feature-film NFT viewing and distribution platform VUELE (view-lee).
The first film, Zero Contact, dropped with two special editions (platinum and elite) on Friday (Sept. 24). The pandemic-shot ensemble thriller features Oscar winner Anthony Hopkins and Canadians Aleks Paunovic and Adrian Holmes. Produced in 17 countries in 2020, it follows five characters forced to work together to shut down a machine which will either solve mankind's problems or the end of life on Earth.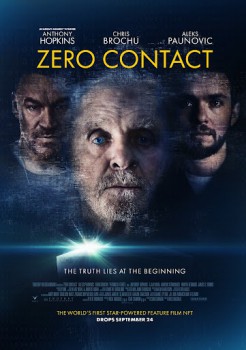 In conjunction with the first two drops, VUELE is hosting a 72-hour online platinum edition auction, in which one winner will receive an exclusive drop that includes a walk-on role in the Zero Contact universe. The platform is also holding a 48-hour auction for the elite edition, which includes the opportunity for 11 winning fans to be edited into a scene in the film alongside Hopkins and the rest of the cast.
An exclusive edition drops on Oct. 4, and a collector's edition comes on Oct. 22. To celebrate the launch, VUELE is also offering a "golden ticket" sweepstakes that runs until Thursday (Sept. 30), in which 100 weekly fans will receive exclusive free NFT bundles when they sign up for the service.
"How we're looking at it is, back in the day people would buy a Blu-ray and then it probably shows up in a garage sale. In this case this is something where people own an NFT and we expect it to increase in value due to the scarcity," says Dugdale.
Playback Daily spoke with Dugdale about the platform's first launch, the plans for VUELE moving forward, and why he believes the model the next big thing in distribution.
Playback Daily: What kind of an opportunity did you see with NFTs in the entertainment space?
Rick Dugdale: This whole revenue stream in Hollywood just doesn't exist. So whether that be part of your finance plan while you're producing a film, whether it be during pre-sales, whether you have tax credits out of Canada, you can now have an NFT pre-sale or strategy that somebody could lend against, potentially. As filmmakers, we looked at this as a revenue stream that could sit above theatrical, that could sit above streaming. You could partner with the streamers – we are not competitors to the streamers, we are a new source of revenue that has never existed before.
Is the plan for Zero Contact to eventually release wide?
RD: Potentially, that's exactly right, because our business model is to create that additional revenue stream. So once it comes out in a traditional release pattern, eventually, which we would potentially do with this film – it would prove the model. If it comes out on television and home entertainment, obviously you have less value add and less exclusive components to a streaming view of it or a $4.99 download on Amazon or Crave. That's where it'd be really worthy, because the NFT is going to have components, collectibles, that increase the value.
How did Zero Plan inspire you to create VUELE?
RD: The storyline is organic in nature to blockchain technology, so it was very natural to be a blockchain release—we never even went to traditional distribution. We have films going all the time, we know what an Anthony Hopkins film would look like at market, we know what an audience would expect, and we thought, 'What if we could release this film as an NFT?' So we worked with Cameron Chell, another great Canadian, at CurrencyWorks, and brainstormed to co-found VUELE. It's very organic in nature to an NFT strategy. It's endless where we can take the universe and we're expected to do that.
What kind of growth do you project for the next year?
RD: We hope to have another three or four films onboarded by the end of the year, and then probably in the 20 to 30 range per year, or at least next year that's what our plan would be. That might be conservative, but we're talking to all the studios and all the distributors right now and it's really an education. These are uncharted waters. A lot of people are waiting to see what happens with this film. But when you break it all down, if this film makes a few hundred thousand dollars on OpenSea, that's a win. As filmmakers, that's $300,000 in your finance planning that may decide if you greenlight the movie or not. We think that we really have something here.
What types of films do you foresee doing well on the platform?
RD: The storyline needs to have a commercial appeal or some kind of cult status with more to life than just the movie. That works well for an NFT. If you have a film that is based on IP, or a graphic novel, or a comic book, or an organic collectible marketplace, think of films that go to ComicCon in a normal world. That film works with an NFT strategy for sure because you have that collectible component. And lastly, something that has an international component. If you have an international, successful graphic novel starring an international star, that is probably the triple threat. Because NFTs are global. They're not just American – America is probably the last country to adopt it.
Are there any other growth opportunities you see with NFTs?
RD: Movies aren't just the endgame. You want to give viewers other reasons to engage and that's one thing filmmakers have missed. This is a process to engage fans beyond the film. The possibilities are endless. We're learning a lot by the day. There are a lot of expansion opportunities, business strategies. We're going to make some decisions and start to grow quickly over the next 30 days.