New Canadians on the block(chain)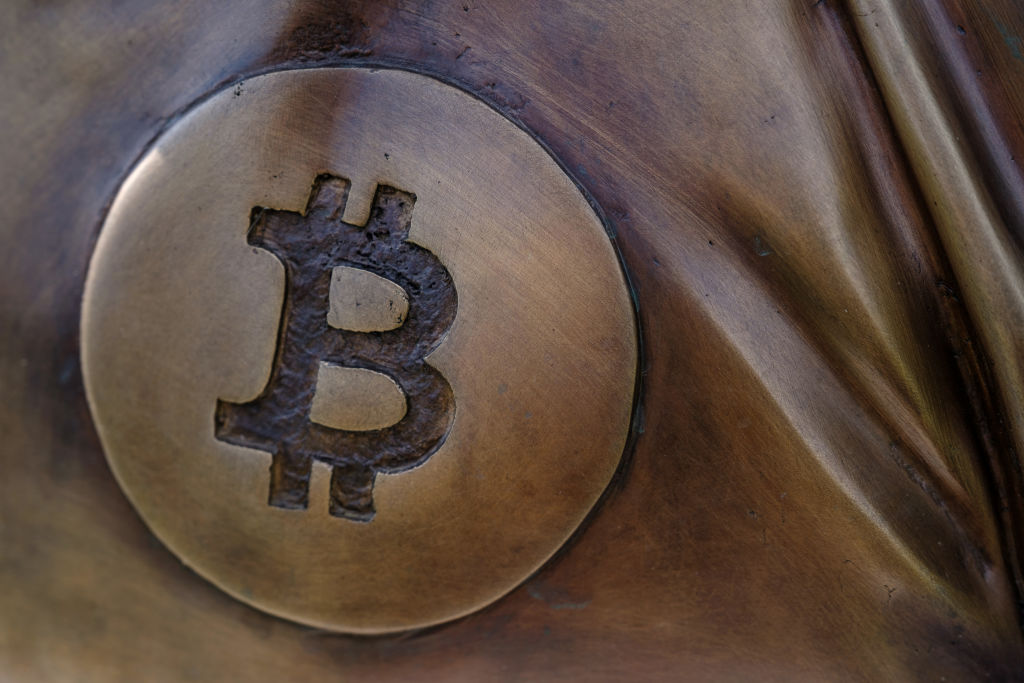 Execs behind recently launched Canadian blockchain-based finance models say the time is now to innovate and seek alternative ways to bring producers and investors together.
For decades, producers and filmmakers have tried, mostly in vain, to find ways to bring more private investment into the Canadian film industry where access to federal and provincial funding is stretched to its breaking point.
The math no longer makes sense, according to many in the Canadian film sector, as a growing pool of applicants attempt to tap into Telefilm's annual budget, which has remained at around $100 million for the past two decades.
Of course, this is not a new problem, and some organizations and companies have sought ways to bring more private capital into the arena of Canadian film. Indeed, Telefilm looked to diversify its own financing sources with the launch of its Talent Fund in 2012, a private donation fund designed to solicit philanthropic donations from corporations and individuals with the goal of supporting first feature films. Since its inception, the Talent Fund has raised more than $17 million.
For the most part, however, finding net-new streams of funding has eluded producers and filmmakers operating within the Canadian film sector, prompting a number of industry veterans to seek alternate methods of financing projects.
This desire to innovate has resulted in the launch of a pair of new entities – BlockFilm and Mogul Productions – which have garnered attention in 2021 with ambitious business plans that aim to connect producers directly with fans and potential investors.
It's loosely akin to crowdfunding, but with the potential to source far more investment – and with far more rigorous security and transparency mechanisms in place. The end goal is similar, though: to kickstart and accelerate the speed at which films can be financed, produced and released.
Toronto-based startup BlockFilm, led by co-CEOs Suzette Couture and Pauline Couture, is a platform designed to showcase projects to investors and fans. It uses blockchain technology, but projects are financed using fiat currency as opposed to cryptocurrency.
In July, the platform, which was funded in part by the Canada Media Fund, attracted attention when it obtained an exemption order from the Ontario Securities Commission (OSC), enabling it to launch what it calls "tokenized" production financing opportunities, which will allow producers to issue their own regulated financial instruments in the form of security tokens that can be used to fund screen-based projects.
The platform uses TokenFunder – which claims to be Canada's first regulated digital securities issuance and trading platform – and issues three types of security tokens: revenue share in the project itself; equity in the project; and debt financing.
By the end of 2022, BlockFilm says it aims to raise a whopping $175 million for its projects (there are currently around 50 in the pipeline). It hopes to raise $19.1 million within six months for its first 11 projects.
Among the projects showcased on BlockFilm is coming-of-age period drama Bear Season, produced by J. Todd Harris (The Trial of the Chicago 7), which is seeking around US$10.5 million. Currently attached to the project are Luke Evans, Jacob Tremblay and Olga Kurylenko. Another is Us in 9 Months, a feature project from Mary Young Leckie (Solo Productions), who is also a co-founder of BlockFilm.
Other co-founders in the venture include Charlotte Mickie (Celluloid Dreams), Damon D'Oliveira (Conquering Lion Pictures) and Wendy Bernfeld (Rights Stuff BV), while BlockFilm's advisory team includes Martin Katz, entertainment lawyer David Zitzerman, former Bell Media exec Corrie Coe, Once Were Brothers: Robbie Robertson and The Band director Daniel Roher and Redcloud Studios head Jennifer Podemski.
The time has come for Canadian producers to find alternative, sustainable ways of financing their content, says Leckie.
"We have a huge base of talent in this country that can't be exploited because of the limitations of funding," she tells Playback.
Leckie was a producer on the 2016 feature film Maudie, the highest-grossing English-language film of that year. But completing the financing was challenging – and costly.
Needing $1.25 million in gap financing to complete the film's $7.5 million budget, the producers paid $250,000 in legal fees and 18% interest in order to secure the loan. None of that money ended up on the screen, she notes.
War stories like Leckie's aren't uncommon in the world of film – but the experience has solidified her belief that producers must collaborate to find new ways to finance content.
While BlockFilm's goal is to work with films that already have other sources of financing in place, Leckie says her ultimate ambition is to create a system whereby it is possible for producers and filmmakers with track records of solid returns on investment to get their work financed entirely using private capital and tax credits.
"I personally would love to be able to liberate myself completely from the government sources of equity, because it is getting increasingly difficult to access," says Leckie. She adds that the next step for BlockFilm is to make the investment community understand the opportunity, so that the idea can take root.
Also looking to disrupt the world of traditional film financing is Mogul. The company's mission is to connect projects, fans and financiers via its decentralized film financing (defifi) platform, which aims to offer investment opportunities to regular investors, as opposed to only high-net-worth individuals.
Thus far, the platform has garnered around 50,000 sign-ups and generated US$10 million in sales for its access passes, according to its co-chair of film financing, Gorav Seth.
Access passes allow fans to financially support projects using an in-app currency called STARS tokens. Fans vote on the films they want to be greenlit, and participate in key decisions regarding aspects of the production. After receiving more than 500 submissions, Mogul held its first vote between Aug. 5-19, with STARS token holders being asked to vote on three films: horror flick Devilreaux and thrillers Terminal Station and MR-9. The winner was Terminal Station, which received 75% of the vote.
In order to be eligible to participate in Mogul's showcases, projects need to have 50% of their total financing in place, feature an A-list star, be commercially appealing and have directors and producers on board. Projects that advance to the voting stage are selected by an internal team. The Mogul platform caters primarily to movies with budgets less than $10 million.
Like BlockFilm, Mogul also boasts a recognizable roster of advisors, including DCTV president David Cormican, actor Lyriq Bent and the newest addition, former Bell Media executive Mike Cosentino, who will support the company's growth through his recently launched media, content and consulting banner CosMediaInc.
Mogul co-chair Seth has worked both within the film industry and in finance as an investment banker and venture capitalist, working on Bay Street for 12 years helping private and public companies raise money for mergers
and acquisitions.
Of Mogul, he says he sees it like a "proof of concept for the film and crypto community, because we're trying to marry very different industries. What we want to do is help validate the business model for both sides. People are skeptical – is this real? Do you actually have capital? What's this fake internet money? I can tell them, it's very real," he says.
An advantage of going to fans and investors first, says Seth, is that it will allow Mogul to reverse engineer its projects so that audiences are asked the question "what do you, as a consumer of content, want to see?" before the wheels of development, financing and production begin rolling.
"Usually when they make a movie, there's no testing done, there's no consumer research from the independent producer's point of view. They get a script, think it's good, make it, and afterwards they'll get test audiences to see how it resonates, and later edit it and perhaps cut or reshoot some scenes. But that feedback loop is after the fact. Here, you're able to do all that before the film is made."
Seth adds that "the beauty about cryto is that there's a network effect in the blockchain and crypto world, so independent creatives and filmmakers get to tap into this global community."
Both Mogul and BlockFilm are dipping their toes into the world of non-fungible tokens – more commonly known by the acronym NFT – too. (An NFT is a one-of-a-kind digital asset that is easily traded on the blockchain.)
Mogul is soon to launch a dedicated NFT platform, on the heels of a successful entry into the nascent space. The company recently did an NFT drop for Marvel and DC Comics artist Rob Prior, who painted a Wolf of Wall Street-inspired picture and later burned it. The live stream was viewed by 500,000 users and the NFT sold for almost $200,000 when it was auctioned on the Mogul platform.
The words 'blockchain' and 'NFT' are becoming increasingly common in TV-industry parlance, and in August musician and DJ Steve Aoki and Seth Green's Stoopid Buddy Stoodios also made TV headlines when they launched the animated series Dominion X via NFT marketplace Nifty Gateway.
While, to many, NFTs are fascinating and confusing in equal measure, Mogul's Seth is bullish on the growth of the market. The fine art world has, to date, been the most lucrative for NFTs, but film industry watchers believe the opportunities for posters, video clips and other film-related content or memorabilia could create interesting new revenue streams for filmmakers.
"It's going to be very beneficial for creatives. It's another way for them to connect directly with fans, help monetize on projects, and can give them revenue streams that might not have been accessible before," says Seth.
Moving Canadian film onto the blockchain?
While the use of cryptocurrencies to finance Canadian film will be interesting to observe in the coming years, Mark Slone, president of Photon Films (formerly Pacific Northwest Pictures), says he's equally interested in the integration of blockchain technology into everyday processes.
"Every project has so many partners with financial interests. You've got the investors themselves, Telefilm, guilds, unions, distributors, and of course the banks too. Blockchain is a great way for all these parties, and all of their interests, to become very fluid and easy to manage," he says. "I feel like there will be a point where the whole production-cycle process moves to a blockchain-like environment. It's only logical," says Slone, who is not affiliated with either Mogul or BlockFilm.
David Zitzerman, partner and head of the Entertainment Law Group at Goodmans LLP, is also optimistic about the intersection of Canadian film and blockchain technology. "Suddenly it opens up new possibilities for financing, and tracking investments and performance," he says.
In a perennially difficult financing climate for Canadian films, Zitzerman, who sits on BlockFilm's advisory team, says he's optimistic about the companies creating new avenues for filmmakers and producers to connect directly with investors via the internet and attract investment in a way that hasn't been possible before. Only time will tell whether these new funding models will become commonplace in financing plans for Canadian films. But to many in the film industry, these new models represent an interesting new proposition for bringing Canadian stories to audiences at home and abroad.
"You can now go out to the world and say 'I'm doing a film about the environment. How many of you are environmentalists and support green initiatives? Here's your opportunity to invest in this film directly,' " says Zitzerman.
It's an example of the film industry taking advantage of technological advancements to find new mechanisms for financing production, he says.
"If crowdfunding works, then why wouldn't this work? If you think about it, people were crowdfunding movies from fans who gave them money for T-shirts. If they were raising $30,000 from people for T-shirts, you would think there's a market of people who are like 'I would put $10,000 into that movie. I'm not going to put $100,000 in but I would put $10,000 in. And I could lose my money, but I like the story, support the principle and want to be a part of it.' There's a lot of people like that and up until now they've had no ability to invest like that."
This story originally appeared in Playback's fall 2021 issue; Photo courtesy Getty Images