All My Puny Sorrows leads film nominees for 2021 DGC Awards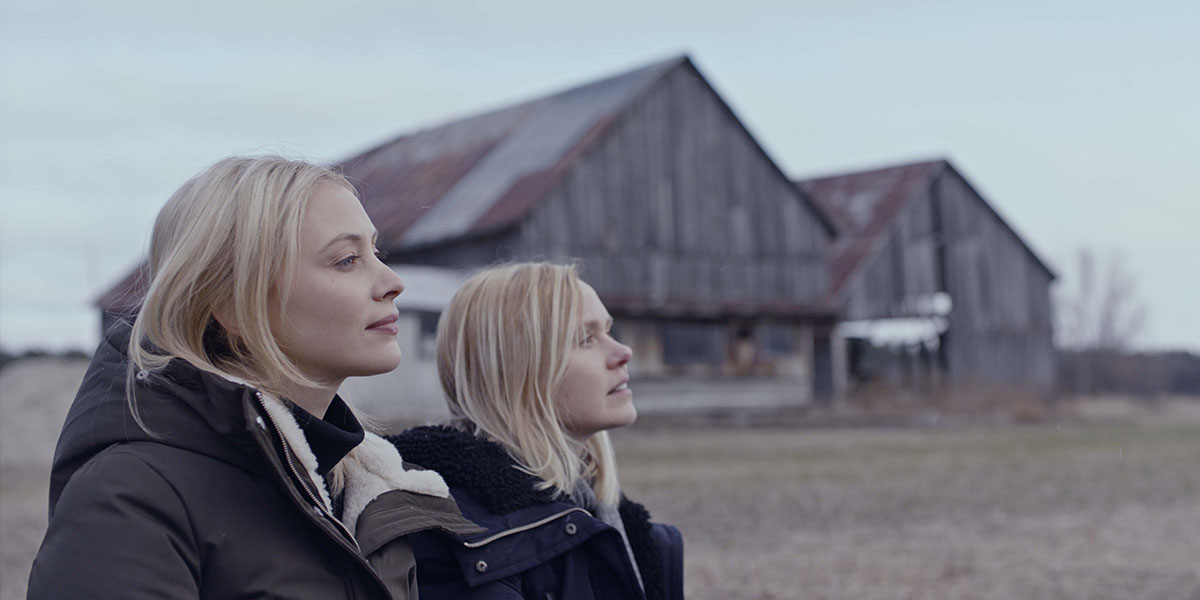 DGC will name the winners in the film and TV categories in a virtual ceremony on Oct. 23.
M ichael McGowan's drama All My Puny Sorrows leads the film nominations for the 20th Directors Guild of Canada Awards.
The annual awards, which will be handed out virtually on Oct. 23, honour the work of DGC members in both film and television. The TV series, MOW and mini-series categories were announced on July 7, with CBC comedy Workin' Moms and TV movie Faith Heist leading nominations. The awards received nearly 350 submissions for 2021.
All My Puny Sorrows (Carousel Pictures/Mulmur Feed Co./Sugar Shack Productions) earned three nominations, including Outstanding Directorial Achievement in a Feature Film for McGowan. The feature – which had its world premiere at the Toronto International Film Festival this year – was also nominated for its picture editing and sound editing in the film category.
The directors nominated for Outstanding Directorial Achievement in a Feature Film alongside McGowan are Wendy Morgan for Sugar Daddy (Clique Pictures/Violator Films/Floyder Films), Mark O'Brien for The Righteous (Panoramic Pictures), Jeffrey St. Jules for Cinema of Sleep (Inferno Pictures), Anthony Scott Burns for Come True (Copperheart Entertainment), and Jessie Anthony for Brother, I Cry (Pass Through Productions).
Sugar Daddy, The Righteous and Come True all picked up second nominations in the film categories. Sugar Daddy earned a nod for sound editing, The Righteous for production design and Come True for picture editing.
The directors who made the short list for DGC's annual Discovery Award, which honours a director for their first feature, are Danis Goulet for Night Raiders (Alcina Pictures), Kaveh Nabatian for Sin La Habana (Voyelles Films), Brettan Hannam for Wildhood (Rebel Road Films) and Philippe Grégoire for Noise of Engines (G11C).
Aisling Chin-Yee and Chase Joynt's No Ordinary Man led nominations for documentary features, with the directors earning a nomination for the Allan King Award for Excellence in Documentary, along with a nod for picture editing a documentary.
Other nominees for the Allan King Award are Renée Blanchar for the National Film Board's (NFB) Le Silence, Yung Chang for Wuhan Wuhan (Starlight Media/Kartemquin Films), Michèle Stephenson for Stateless (Hungry Eyes Film & Television), Brishkay Ahmed for In the Rumbling Bell of Motherland (ChitChat Productions) and Sean Horlor and Steve Adams for the NFB's Someone Like Me.
The nominees for Best Short Film are Zoé Pelchat-Ouellet for Lune, Josephine Anderson for On Falling, Michael Hanley for You Will Still Be Here Tomorrow, Weyni Mengesha for Georgeena and Hannah Michielsen for Ingredients.
"The nominated filmmakers are some of the film and television industry's best – not only in Canada but across the globe," said DGC president Warren P. Sonoda in a statement. "We are ecstatic to have the honour of celebrating such a diverse range of talent as we head into a third decade of DGC Awards."
A full list of nominees are available here.
Image courtesy of TIFF