Measuring the international appeal of Canadian films
There is no easy sell, according to distributors, but standout Canadian films focus on diversity, genre and co-productions – as the industry hopes for an export boom.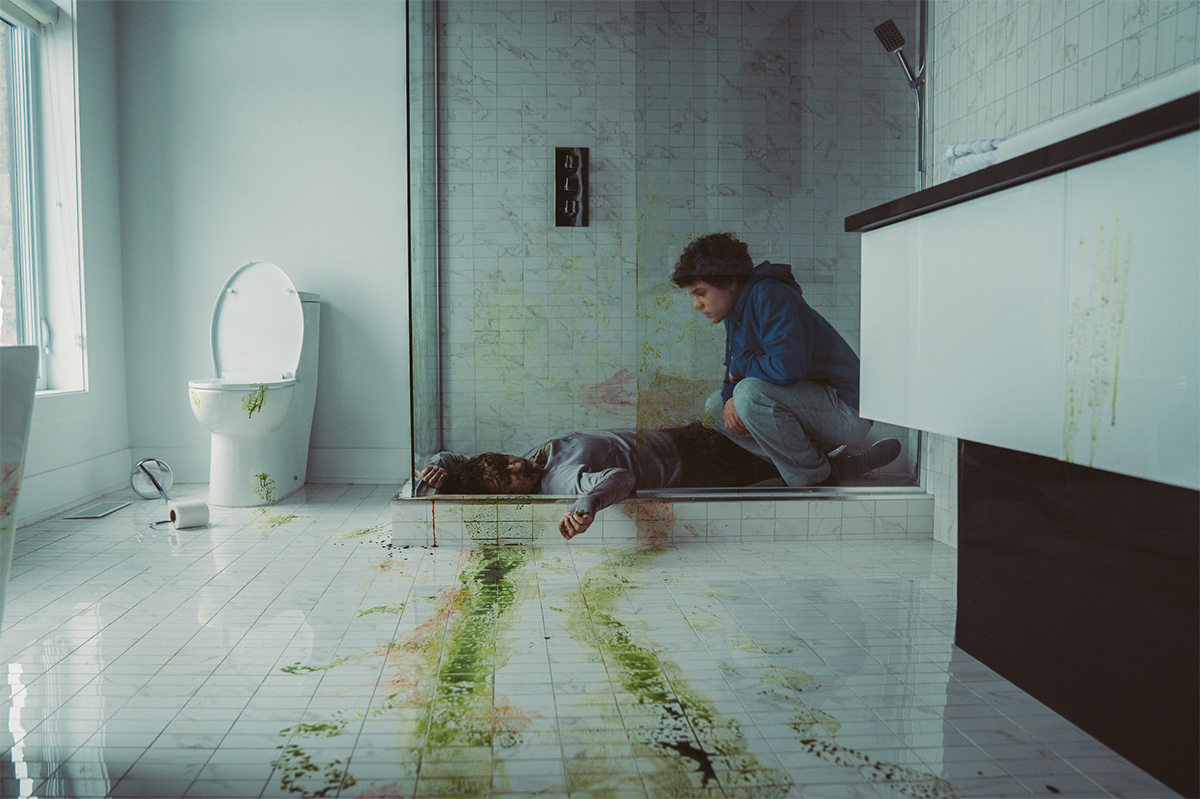 COVID-19′s impact means that 2021 is unlikely to be remembered as a banner year for Canadian movies in terms of festival plaudits or commercial breakouts.
But despite the disruption, there have been important developments, says Rene Bourdages, VP cultural portfolio management at Telefilm: "A key issue for Telefilm has been how to reflect Canada's national conversation around representation and parity. In terms of our investment in domestic production, that means greater emphasis on audience engagement, cultural resonance and supporting stories from underrepresented filmmakers."
While this makes sense on home soil, it raises questions about the export potential of Canadian films. In response, Bourdages says: "Our priority is to give everyone a chance to get their projects made, but people around the world are interested in these stories like never before. I think what we are witnessing in Canada is reflected in cultural trends that are occurring in many other territories."
One area that seemingly supports this contention is Indigenous film-making, which receives $4 million a year in ring-fenced funding from the funder. Recent titles that have popped beyond Canadian borders include Jeff Barnaby's Blood Quantum and Tracey Deer's critically acclaimed Beans. The latter, about a young Mohawk girl forced to grow up fast during the 1990 Oka Crisis, was an Official Selection at Berlinale 2021.
"It's a timely story that tackles some compelling universal themes," says Anick Poirier, co-founder of WaZabi Films, which handles the movie's sales excluding Canada. Echoing Bourdages' observation, her partner Lorne Price adds: "Our feeling is that Beans aligns with the diverse voices we are hearing around the world, movements like BLM, standing up for what is right."
There is no easy sell for any films right now, says Poirier, "and that's true everywhere – not just Canada. There's such a backlog of films that theatres aren't taking your movie unless they absolutely have to."
Indigenous appeal
Nevertheless, Beans was licensed to FilmRise in the U.S. "and they did a great job at festivals," says Poirier. "They hosted a lot of Q&As with Tracy Deer, which really added to the authenticity of the experience."
FilmRise also runs a streaming platform, which CEO Danny Fisher says is a good fit for the film: "Beans is a perfect addition to our library showcasing important stories from underrepresented populations."
Further endorsement for the international appeal of Indigenous-themed movies comes from Belgium-based sales agent BFF, which snapped up Caroline Monnet's Bootlegger in Cannes. And TIFF 2021 will see the premiere of Bretten Hannam's long-awaited Wildhood, a film which explores gender identity through the lenses of Indigenous culture and mythology. Buyer response should provide a further indication as to the level of international interest in this category.
Deepa Mehta's Funny Boy tells the story of two gay teens discovering their sexuality amid the Sri Lankan civil war in the 1980s. Picked up by Ava DuVernay's sales arm Array, the film streamed on Netflix in the U.S., U.K. and New Zealand. Explaining what attracted Array to the film, company president Tilane Jones noted how Funny Boy "builds on Mehta's provocative canon of work as a filmmaker. [Her] singular vision invites film lovers to delve deep into themes of identity, acceptance and family, while she shares the majesty and turmoil of Sri Lanka during this time in history."
Coming down the line is Jonathan Keijser's Peace by Chocolate, the true story of a Nova Scotia-based family that set up a chocolate business after settling in Canada as Syrian refugees. Supported by Telefilm's Talent to Watch program, international sales are being handled by UTA Independent Film Group. Also on the horizon is Donkeyhead, Agam Darshi's quirky introspection on the lives and loves of Indo-Canadians. Produced in Saskatchewan this year, worldwide rights on this project were open at time of writing.
Genre makes a comeback
Genre is enjoying a resurgence, since Canada has demonstrated prowess in sci-fi and fantasy prodution. "We just opened Montreal's Fantasia with our baby zombie film Brain Freeze," says WaZabi's Poirier. "It's a hilarious film that has been picked up in Asia, the U.K. and U.S., among others." U.S. rights have gone to Cinedigm, which owns streaming channels and distributes to OTT third parties.
Blood Quantum secured carriage on AMC's Shudder while vampire flick Kicking Blood was featured in the Frontières Buyers Showcase, a collaboration between Cannes' Marché du Film and Fantasia. Coming up is another Indigenous/sci-fi hybrid, Night Raiders. Directed by Danis Goulet, the Canada-New Zealand coproduction debuted at Berlinale and was picked up by Samuel Goldwyn Films for the U.S.
Still on genre, Netflix acquired an upcoming sequel to Code 8 – a 2019 film that generated sales of $5 million across international and VOD (Telefilm figures). Equally exciting is upcoming sci-fi thriller Infinity Pool, directed by Brandon Cronenberg and starring Alexander Skarsgård. Set up as a Canada-Hungary-Croatia coproduction, the film starts shooting in September and will be released in the U.S. by Neon.
While Canadian 'genre' is clearly more commercial than the art house films referenced above, it inevitably runs up against the might of the Hollywood studio system.
Optimizing coproduction
Another commercial sweet spot for Canada is comedy and drama. Sometimes Canadian filmmakers leverage their cultural proximity to the U.S. (as in Natalie Krinsky's The Broken Hearts Gallery), but more often the answer lies in international coproduction.
"Canada has always been the poster child for co-productions," says Bourdages, "and 2020-2021 has been no exception with 40 Canada-backed film and TV copros. Copros enable producers to build larger budgets and access global audiences. They also help to attract high-profile casts."
Recent Canada-U.K. copros include The Nest (Jude Law) and French Exit (Michelle Pfieffer), the latter securing theatrical release in the U.S. and Canada during February 2021 (total revenues $1.6 million) – as part of the Sony Pictures Classics portfolio.
Copros with the EU have also proved beneficial, giving filmmakers access to additional production and post-production support. This year, six Canadian-backed films attracted $1.9 million total. These include France-Canada-Tunisia copro Motherhood, the first feature by Montreal-based Meryam Joobeur.
Arguably of the most fruitful Canada/EU relationships has been with Ireland, which offers the triple benefit of Irish tax credits, EU financial support and access to the English-speaking market. After Brooklyn and Room trod this path, Memento Films International secured global distribution for 2020 Berlinale opener My Salinger Year, directed by Oscar-nominated Canadian director Philippe Falardeau, starring Sigourney Weaver and Margaret Qualley.
Next up is Cry From The Sea, a copro between Canada's Sepia Films and Ireland's ShinAwil. Los Angeles and Paris-based Cinema Management Group (CMG) is handling worldwide sales. CMG president Edward Noeltner, who previously collaborated with Sepia Films on The Games Maker, introduced the project in Cannes where it was well received. "What you always get with Canadian films is great craftsmanship – but what I especially liked about this production is the character journeys. The sense of loss and redemption has the feel of Manchester By The Sea."
The film's prospects have been enhanced by the attachment of Emily Beecham, named Best Actress in Cannes 2019 for Little Joe. "It's the kind of film I could see working in festivals or as a specialist theatrical release, Curzon in the U.K. for example. But we're holding back right now in case we get a worldwide streaming deal. You have to keep options open."
French front
As for French-language output, Cannes selection Aline, based on the life of Celine Dion, is probably the most high-profile Canadian copro of 2021.
Other standout productions have included Denis Côté's comedy drama Hygiène Sociale (Social Hygiene). Speaking to Playback, Côté said: "We had an amazing start at Berlinale by winning a Best Director award in the Encounters section." To date, says Côté, the film "has been selected for about 15 festivals and about 20 more are coming this fall. We [Côté's production company Inspiratrice & Commandant] sold it to Portugal and are in talks with other territories. But it's a very arty and independent title. With some luck, we might end up on a platform or two in the coming months."
Bourdages said he believes streaming is opening up opportunities for French-Language Canadian films. "Le guide de la famille parfaite has generated more than $1.5 million in box office so far and international rights have been acquired by Netflix. I think global streaming audiences are increasingly open to non-English films."
Looking ahead, there is some cause for optimism with $105 million of new Telefilm funding coming over next three years.
In 2021, the funder ploughed $11.65 million of development money into 607 projects. Designed to help the industry recover from COVID-19, it will be interesting to observe if this wave of projects triggers an export boom, or if most projects turn out to be baby turtles that never make it off the beach.
This story originally appeared in Playback's fall 2021 issue