Cineflix Rights unveils factual slate for MIPCOM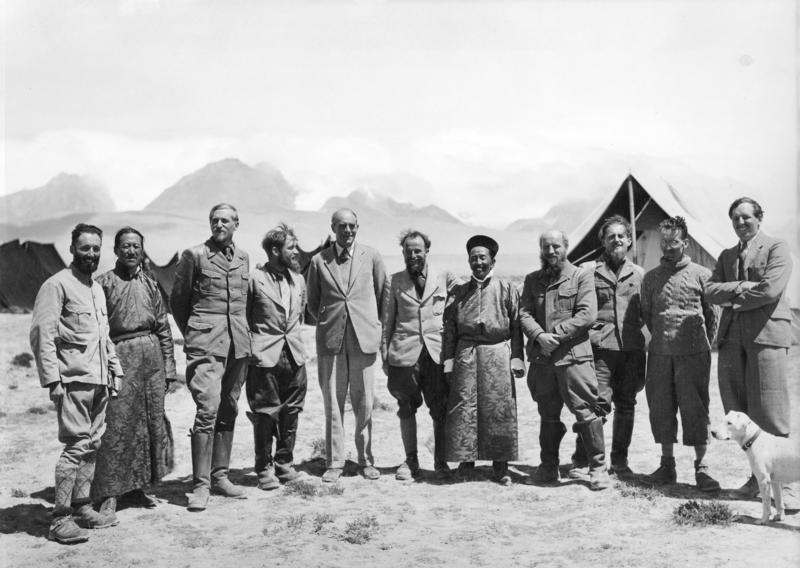 Two series from Go Button Media and Efran Films are among key launches for the annual content market.
Cineflix Rights is bringing nine titles from its factual slate, including Secret Nazi Expeditions from Toronto boutique prodco Go Button Media, to entice buyers at MIPCOM 2021.
The 6 x 60-minutes historical docuseries exposes Hitler's twisted hunt for ancient knowledge and artifacts, established by SS leader Heinrich Himmler, in the belief that these items could help the Nazis win the Second World War. It was commissioned by Super Channel.
The project marks the first time the sales arm of Cineflix Media has served as a distributor for Go Button, co-founded by Daniel Oron and Natasha Ryan, as part of Cineflix Rights' "financing to greenlight" strategy.
Also among the key launches for the U.K.-based distributor is the Canadian-produced Smart Home Nation, from Efran Films (which has offices in Toronto and New York).
The 10 x 30-minute series from the Emmy-winning prodco takes viewers through the most technologically advanced homes on the planet. The series also features commentary from Vancouver-based custom home integration specialist Richard Millson – whose company creates upscale home entertainment experiences including an IMAX private theatre. The series was commissioned by FYI and Crackle and premiered on FYI this week.
"We are really pleased to be working with these two dynamic and creative Canadian producers," Tim Mutimer, CEO Rights, Cineflix Media, tells Playback Daily.
"Second World War history is an evergreen topic and Secret Nazi Expeditions is akin to a real-life Raiders of The Lost Ark, exploring the hunt for relics which Hitler believed would give them an edge in their quest for world domination," Mutimer says.
He adds: "So many of us around the world are already modernizing our homes with smart appliances and new technology. Smart Home Nation is an eye-opening look at just how far you can go, with some of the most incredible new houses boasting the latest tech – it's a real glimpse into the future for our own homes."
Cineflix works with Canadian producers through strategic partnerships including joint ventures, first-look deals and co-productions. It has a catalogue of 5,000 hours across a wide range of genres.
The remaining titles are: The Greatest of All Time with Photographer Walter Iooss (3 x 60-minutes, produced by Kaufman Films); Richard Hammond's Workshop (6 x 60-minutes, produced by Chimp Productions and Kremplewood ); Voices from the Dead (3 x 60-minutes, produced by SandStone Global); Smoke & Steel: Secrets of the Modern World (6 x 60-minutes, produced by Like a Shot Entertainment); Moving Houses ( 10 x 60-minutes, produced by Imagination Television); Expert Witness (15 x 30-minutes, produced by Rare TV ), and Ainsley's Good Mood Food (10 x 60-minutes, produced by Rock Oyster Media).
MIPCOM runs as an in-person event from Oct. 11 to 14 with four days of meetings, screenings an events on the French Riviera, with a digital extension for networking, discovery, marketing and lead generation.
MIPJunior will take place concurrently in the Palais des Festivals, instead of as a standalone event.