How marblemedia has kept fresh through changing tides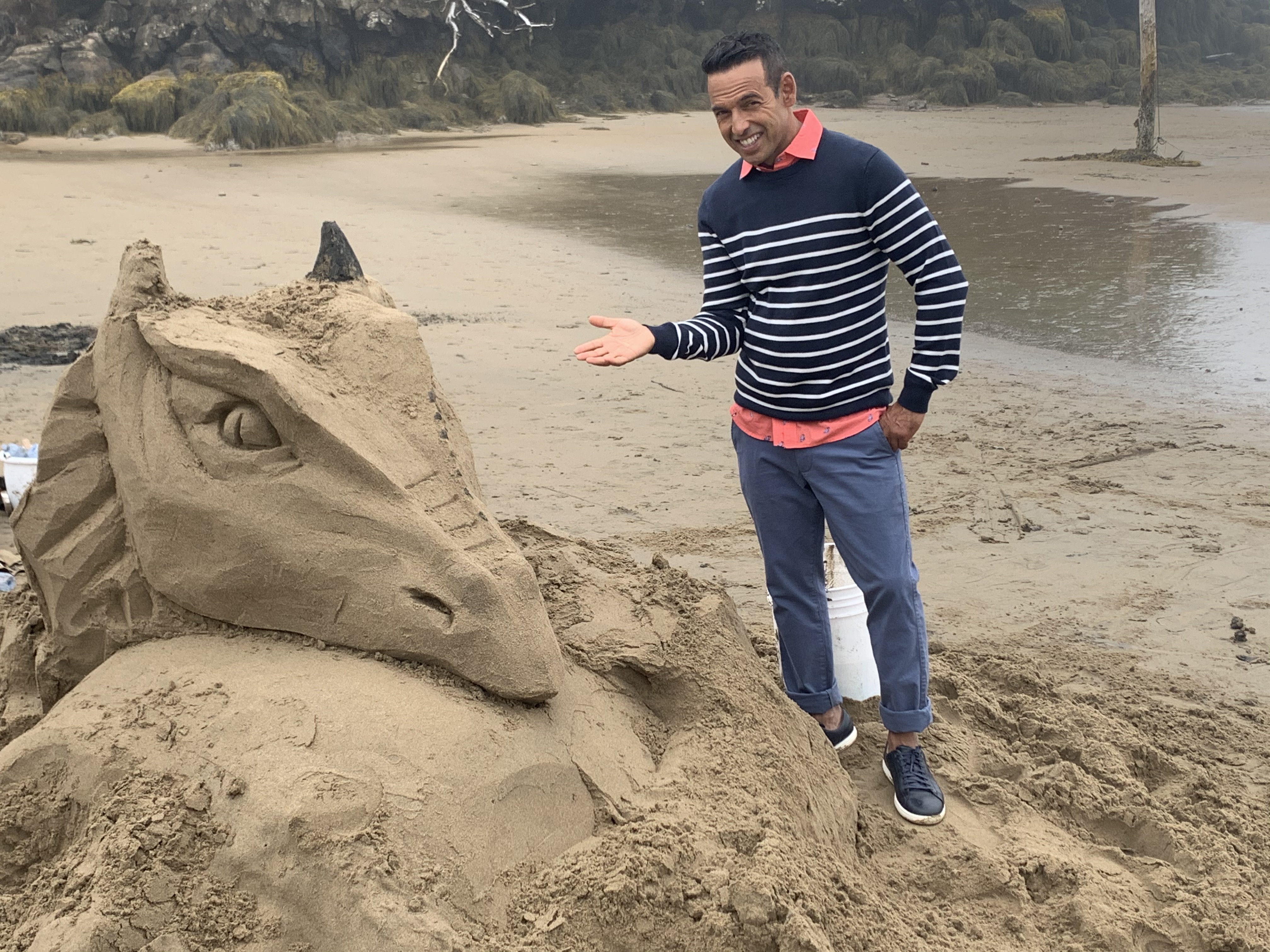 Co-CEO Matt Hornburg says the production company has always focused first on the shared family viewing experience in the content it has created over the past 20 years.
Twenty years after launch, Toronto-based marblemedia is firmly established as one of Canada's leading TV producers. Having started out as a kids content creator, the company has now established its credentials as both a factual and scripted studio – thanks to series such as Blown Away, Amelia Parker and The Parker Andersons.
Co-CEO Matt Hornburg, who founded the company with partner Mark Bishop, puts the studio's durability down to a couple of key factors. "The first is our emphasis on co-viewing," he tells Playback following the premiere of sandcastle building competition series Race Against the Tide on Sept.9. "Irrespective of genre, we've always believed strongly in shared family viewing, even when that didn't especially seem in vogue."
The second success factor has been its willingness to embrace non-traditional platforms – an example being its YouTube channel marbleKids."We've always been agnostic about platforms. Whether its web series or social media extensions, we're exploring how to reinforce the interaction between our content and audiences."
Despite inevitable production challenges, COVID-19 hasn't derailed the marblemedia express. Kids series, such as adrenaline-packed All-Round Champion, continue to be a core activity, but scripted is also picking up momentum.
After Bell Media exec Carrie Paupst Shaughnessy joined in 2016 to beef up its slate, the company's breakthrough came with the Parker projects, two innovative single camera comedies for BYUtv that enter the same story world from different character perspectives. The prodco did a massive reworking of the sitcom in five weeks – following concerns about the quality of representation – with the help of executive producer and showrunner Anthony Q. Farrell. Farrell (The Office, Little Mosque on the Prairie) also worked on Overlord and the Underwoods, which was picked up by CBC, Nickelodeon International and ITV among others. "And we're also in development on a portfolio of original one-hour dramas," says Hornburg.
Even more impressive has been marblemedia's unscripted output – exemplified by glass blowing competition series Blown Away, Race Against The Tide and upcoming Best in Miniature, which focuses on the rarified world of dolls houses. The first of this trio debuted on Makeful before emerging as a surprise Netflix hit. The latter two were commissioned by pubcaster CBC.
Shot in New Brunswick's Bay of Fundy, Race Against The Tide is currently airing in primetime on CBC. Created in 10 tightly edited 30-minute episodes, it's an elimination series that sees expert sandcastle sculptors attempt to master designated challenges before the tide washes their creation away.
"The natural jeopardy of the tide coming in is a really engaging concept," says Hornburg, "and we've already seen some sandcastle collapses go viral on social media. But I also think the show is tapping into the audience's desire to embrace the outdoors again after COVID. The location is a character in this show."
Intriguingly, marblemedia's quirky choice of subject matter doesn't seem to translate into niche viewing. "Audiences really warm to the passion and skill of the characters. And the competition element injects a sense of stakes."
marblemedia programs have achieved international exposure via 11 year-old distribution arm D360, which sells both in-house and third party shows. Launched as a pragmatic response to the realities of TV funding, the division has taken shows such as Splatalot! and This Daniel Cook out into more than 100 territories. Additionally, D360 also provides valuable intelligence from global buyers.
Probably the next mountain for D360 to climb, however, is factual formats. "Our shows sell well in their completed versions," says Hornburg, "but I think a title like Race Against The Tide could be very well suited to local versions. The world is full of amazing beaches that would make great backdrops for this concept."
 Photo courtesy CBC