D360 pushes into formats with upcoming fall slate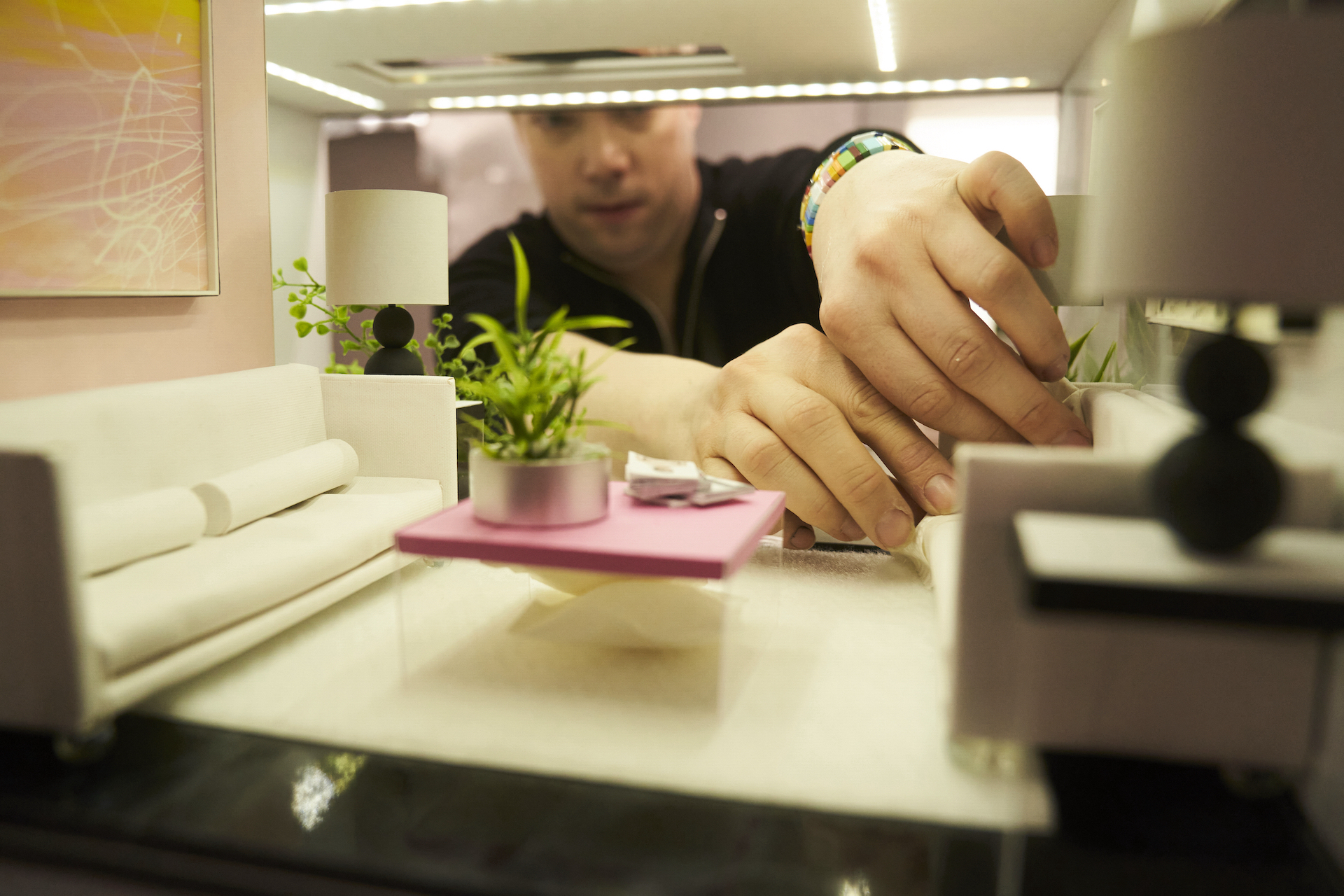 The distributor delves into format sales following its move to scripted earlier this year.
London, U.K. and Toronto-based distributor Distribution360 is forging ahead with two new and two returning competition series with its fall sales slate, adding marblemedia-produced titles Race Against the Tide and Best in Miniature to its tab as it ventures into format sales.
Race Against the Tide is available as a 10 x 30-minute series and format. The project follows world-class sculpting sand teams as they race against one another and Mother Nature in a bid to build on-theme creations before the tide knocks them out of the competition. The completed first season filmed in New Brunswick on the Bay of Fundy, home of the highest tide in the world.
In Best in Miniature (pictured), also available as a series and format, expert miniaturist contestants go head-to-head in building their dream, miniature home, putting it together room-by-room at a 1:12 scale. The 10 x 60-minute series is filmed with a new Probe lens, giving final creations the same "walkthrough" experience viewers get with a full-sized design show.
"The past year or so cemented the benefits of having strong and compelling formats in your catalogue, especially when they are tightly structured and can be readily and safely reproduced," said Diane Rankin, D360′s SVP rights and executive producer, in a release.
"Both Race Against the Tide and Best in Miniature tick these boxes, but more than that, they successfully provide a window into a world of authentic skills and the incredible characters that practice them. We are thrilled to increase our formats presence with such strong new titles and are confident that the completed versions of the shows, which are themselves totally bingeable, will also prove successful in the international marketplace."
The format-heavy lineup marks another major push for the company following its expansion into scripted earlier this year, when D360 pulled back the curtain on its spring catalogue, featuring interconnected sitcoms The Parker Andersons and Amelia Parker.
In addition to the two new competition series, D360 also revealed the second, 10 x 30 season of Blown Away (the glass-blowing series that previously aired on Netflix), and the fourth season of All-Around Champion, the 11 x 60 sporting competition show featuring young athletes at the top of their game. D360 also revealed it has completed deals on the first two seasons in Australia, Malaysia and Hong Kong.
Both series are produced by D360′s parent company, marblemedia.
In addition to the new competition series, D360 also revealed three new kids and family titles joining its slate from Canadian prodcos.
Just Like in Space is a 13 x 30-minute series and format offering from New Brunswick-based Connected Productions that's targeted at kids 8-to-12 years old. The series follows young hosts as they explore what it's like in space, conducting experiments and exploring subjects like black holes and the movement of planets.
Quebec's Orbite Media-produced series Escape if you Can, a 26 x 30-minutes series and format, also joins the catalogue. The series tracks three kid contestants as they enter an escape room and race against the clock to solve team puzzles, challenges and science experiments.
Rounding out the fall sales slate is Toronto-based Headspinner Productions' Happy House of Frightenstein, a 10 x 3-minute animated preschool series.
Photo courtesy D360